About the collection
FW16 is my 4th collection of fur clothing and accessories. As always all fabrics that have been used in my products are coming from reclaimed vintage fur coats and vintage leather/suede/shearling jackets, which I deconstructed and then used these fabrics to my new designs. Since I was studying pattern making and garment construction last semester - also all patterns were made by me - constructions of both jackets, vests and skirts. 
Inspirations
A couple of months ago I spent 3 weeks in Japan, which influenced the way I was thinking about this collection. A great inspiration was Issey Miyake exhibition which I've seen in National Art Center in Tokyo.  He has been doing fabrics recycling since 1991, moreover like many of Japanese designers he has been particular about doing fashion design with respect to environment and nature, staying sustainable and making least waste possible in the clothing production process.
That influenced my perception of fur recycling project I started running in 2013. I believe all the products I make, were done with a respect to environment. Noble animal fabrics like natural fur and leather deserve the second chance and should not be a waste just because the designs are no longer in trends. Influenced by Tokyo street style, Japanese interior design and Japanese culture itself, each piece from my FW16 collection is called with the names of Tokyo districts.
Photographer: Lena Krzepina // MUA : The messy head hospital // Models: Kamila Kolek, Patrycja Krzywon
Light blue sheepskin coat paneled with silver gray lambskin, featuring lambskin 3/4 sleeves and detachable oversize red fox collar. Composition: Sheepskin, Lambskin, Red fox. All fabrics recycled from vintage fur coats.  Size: EU 40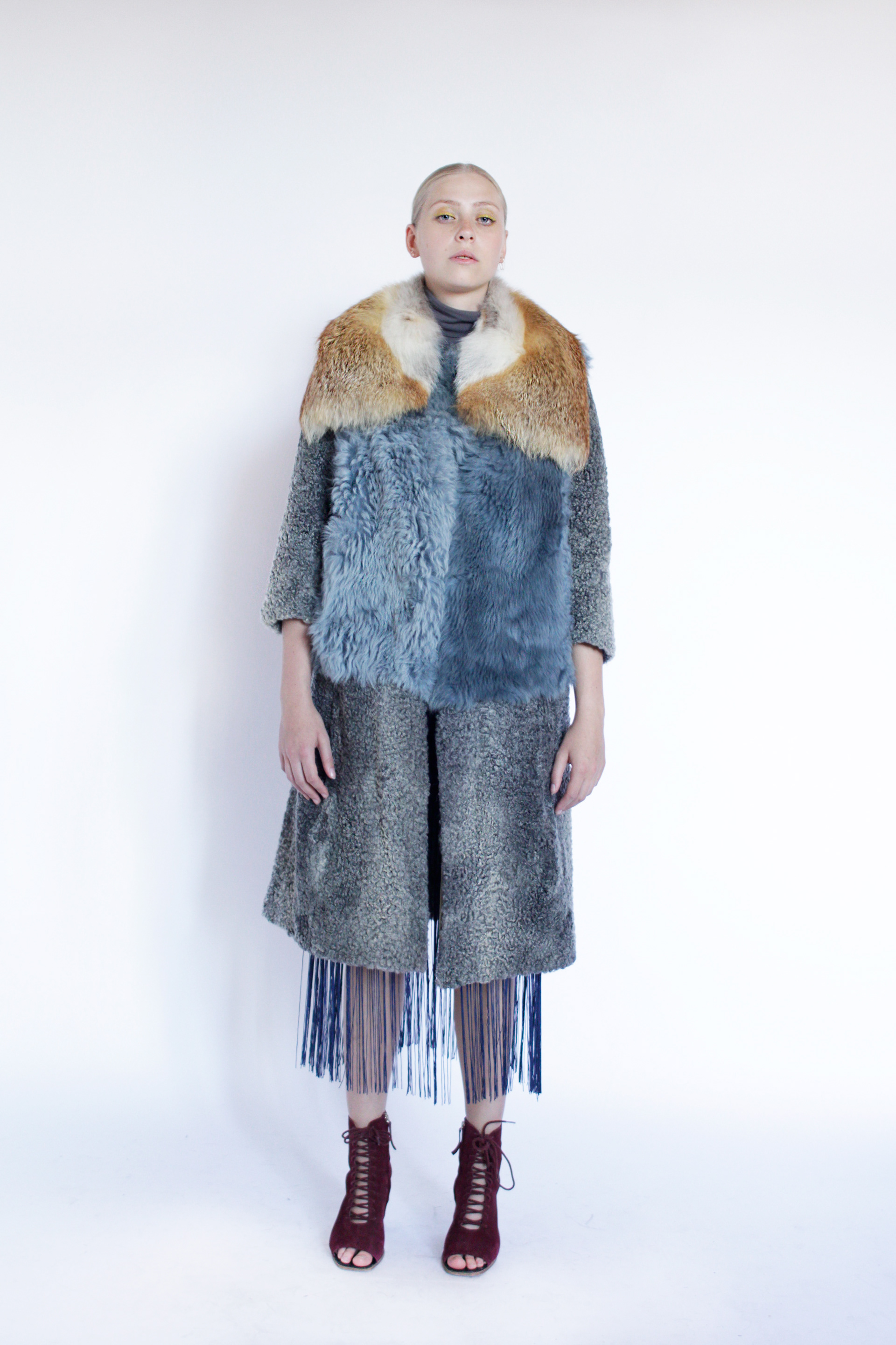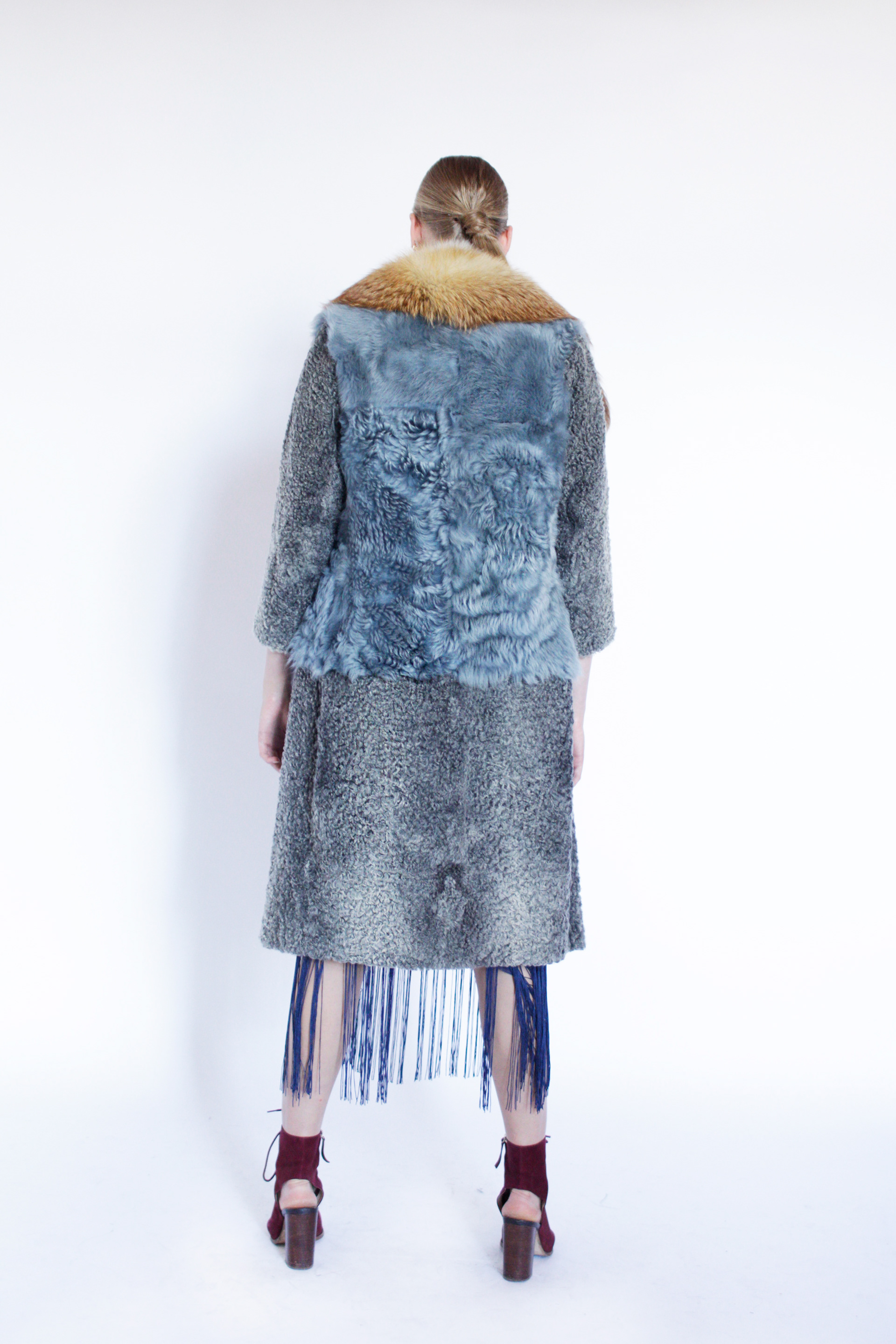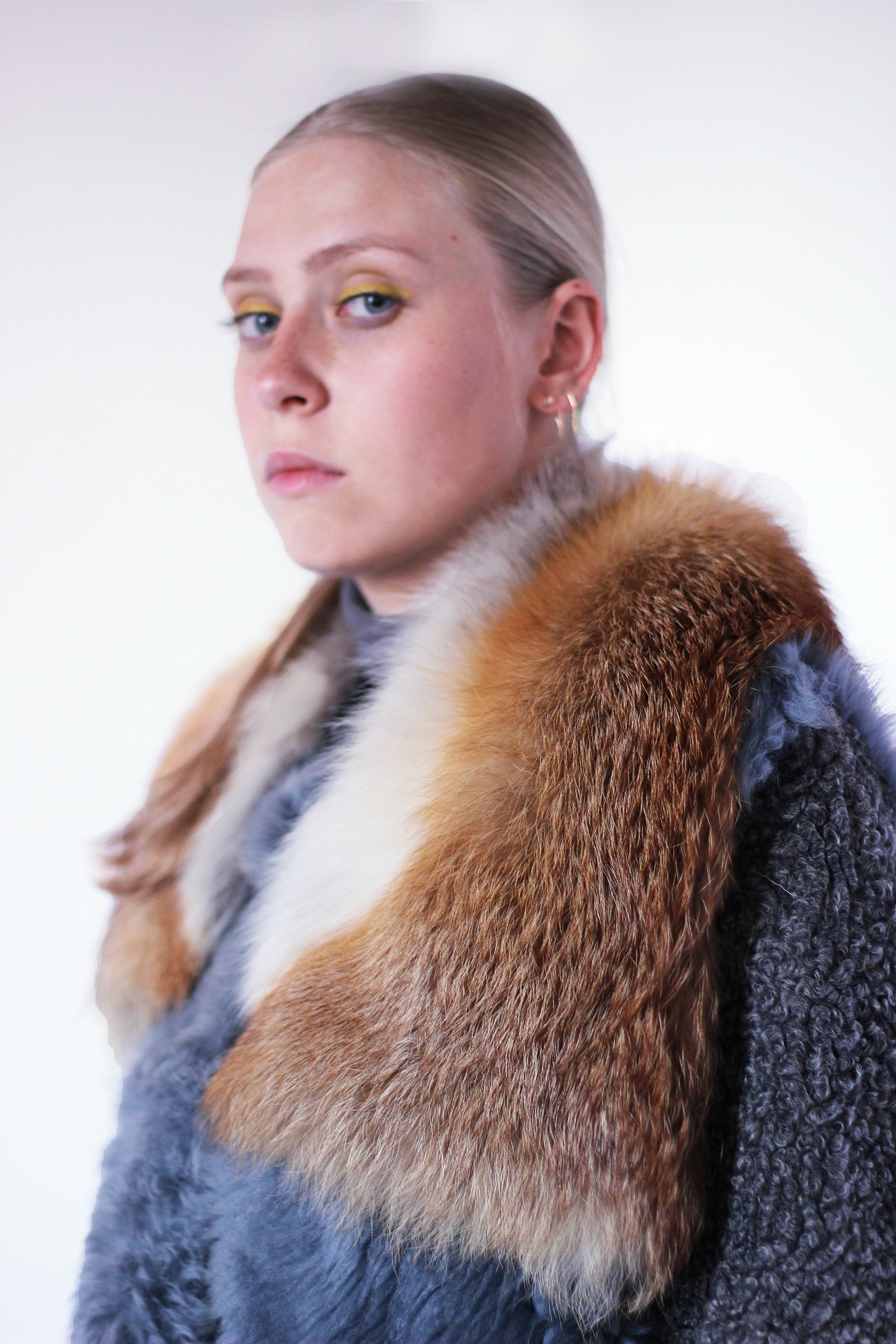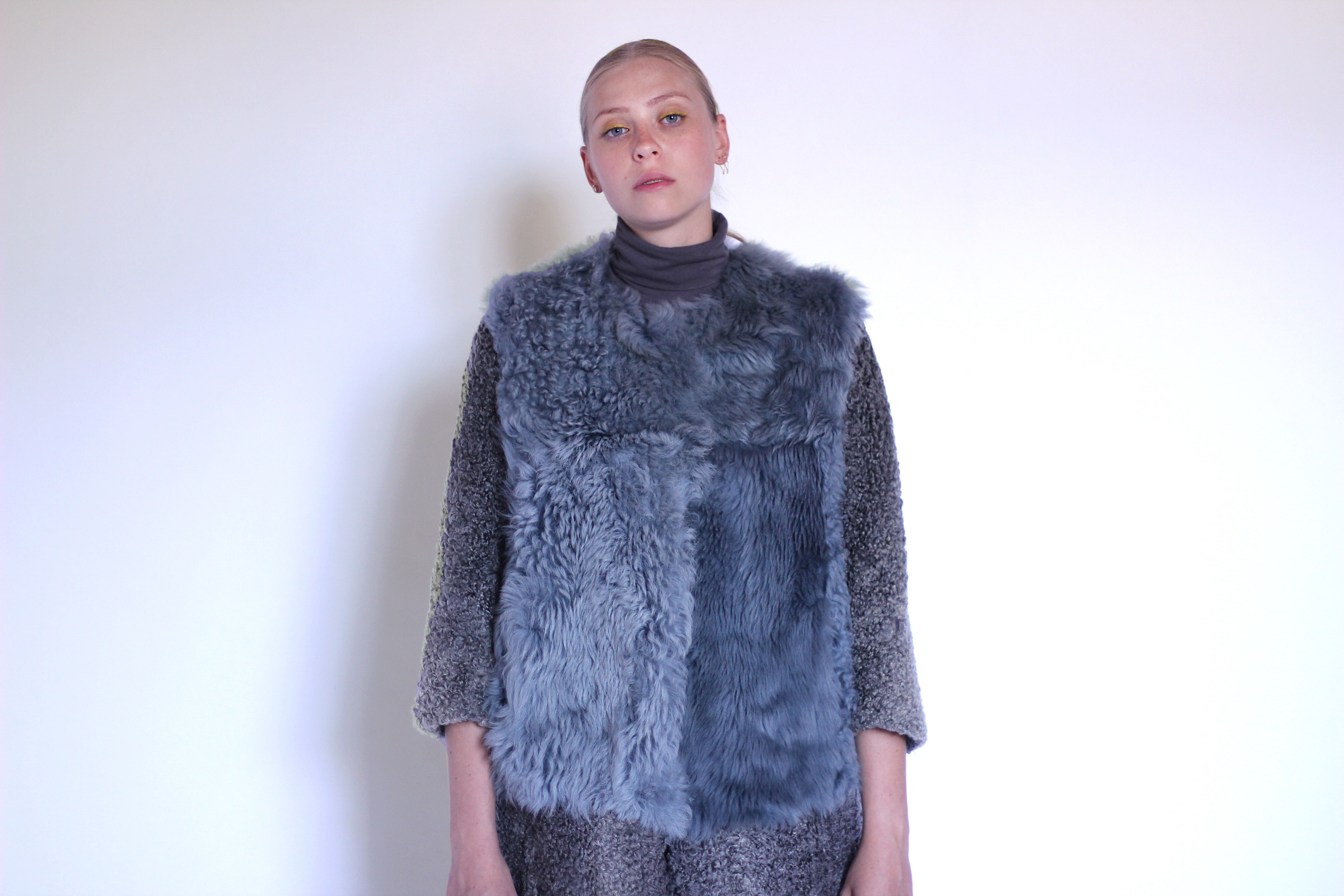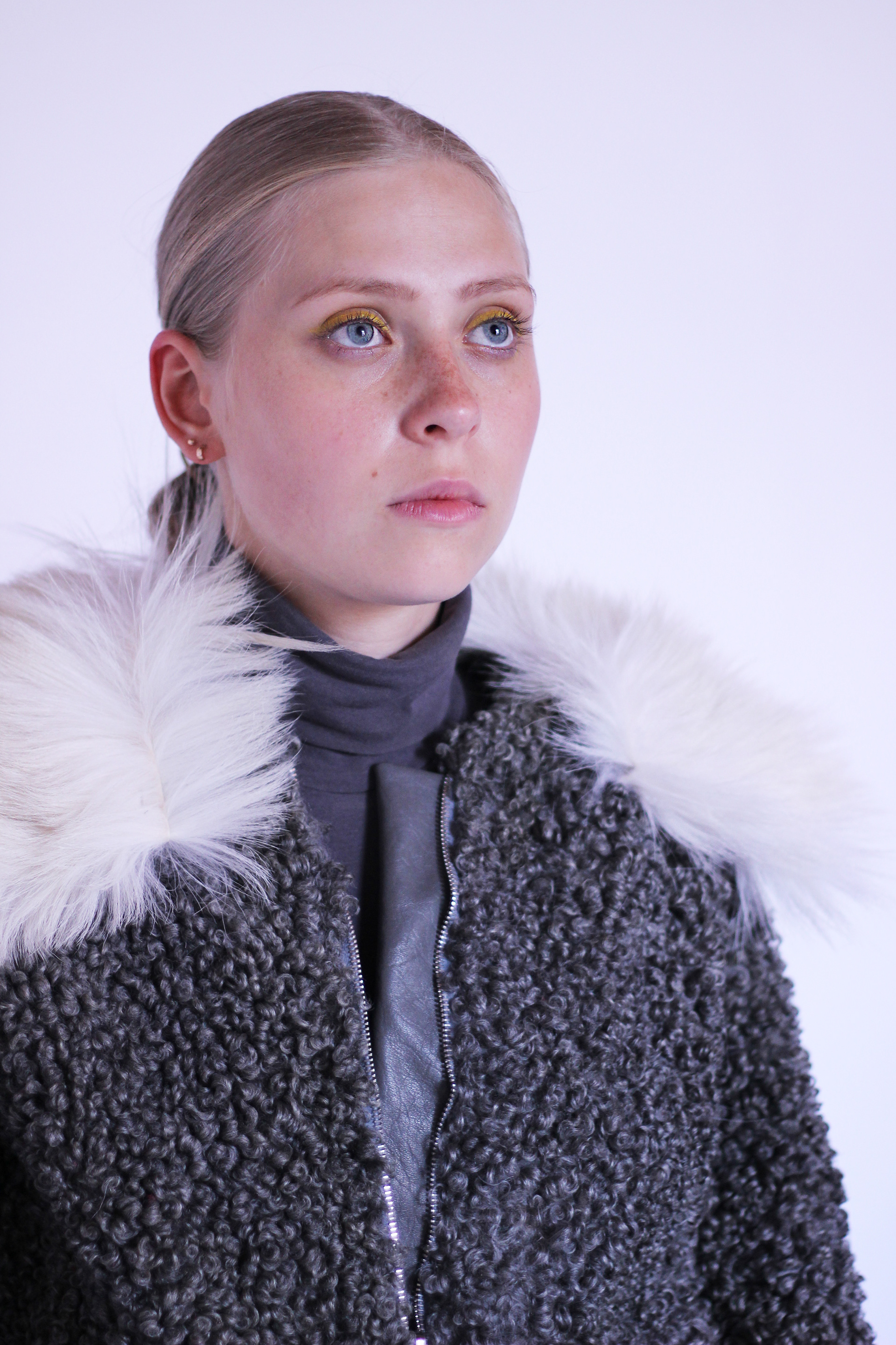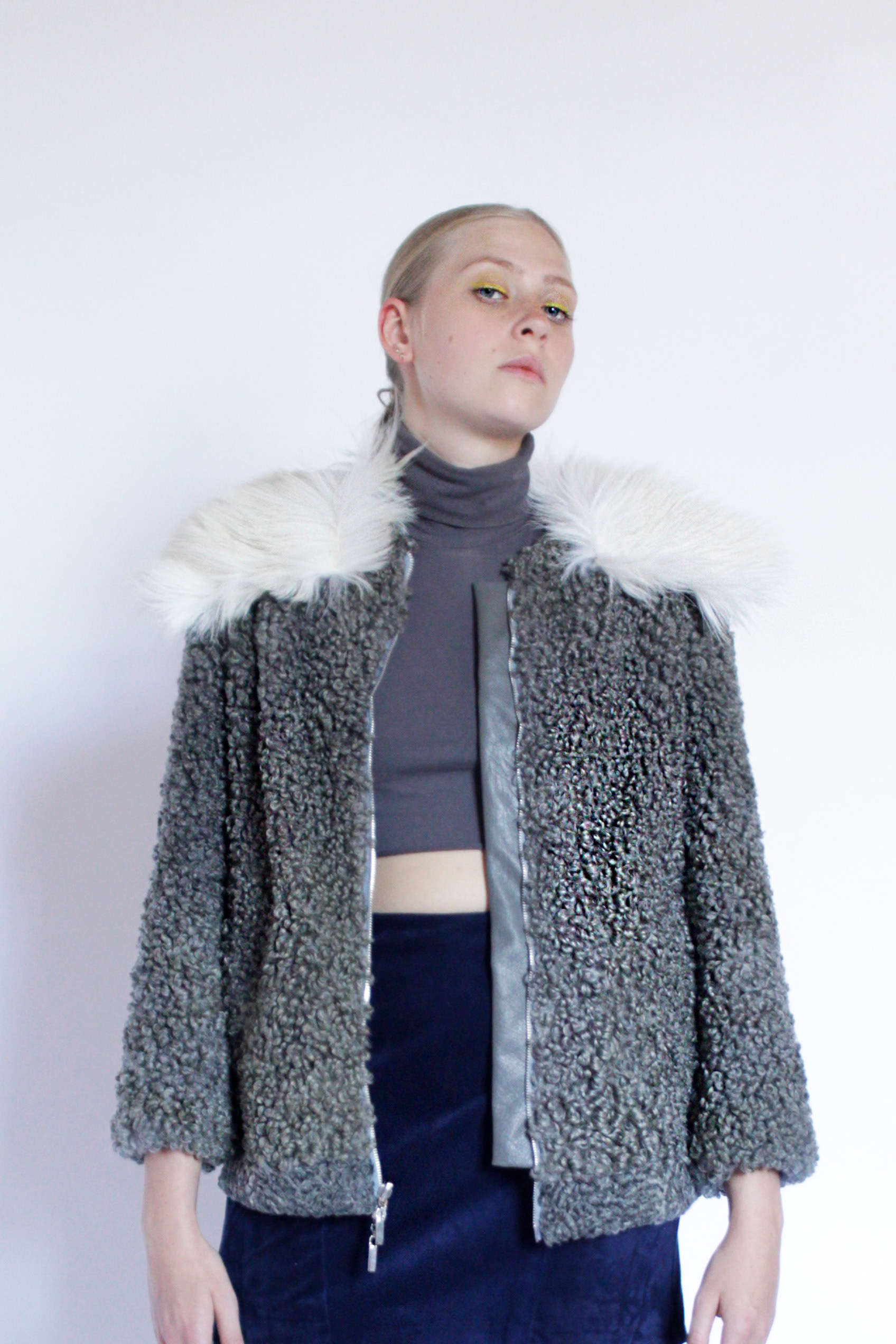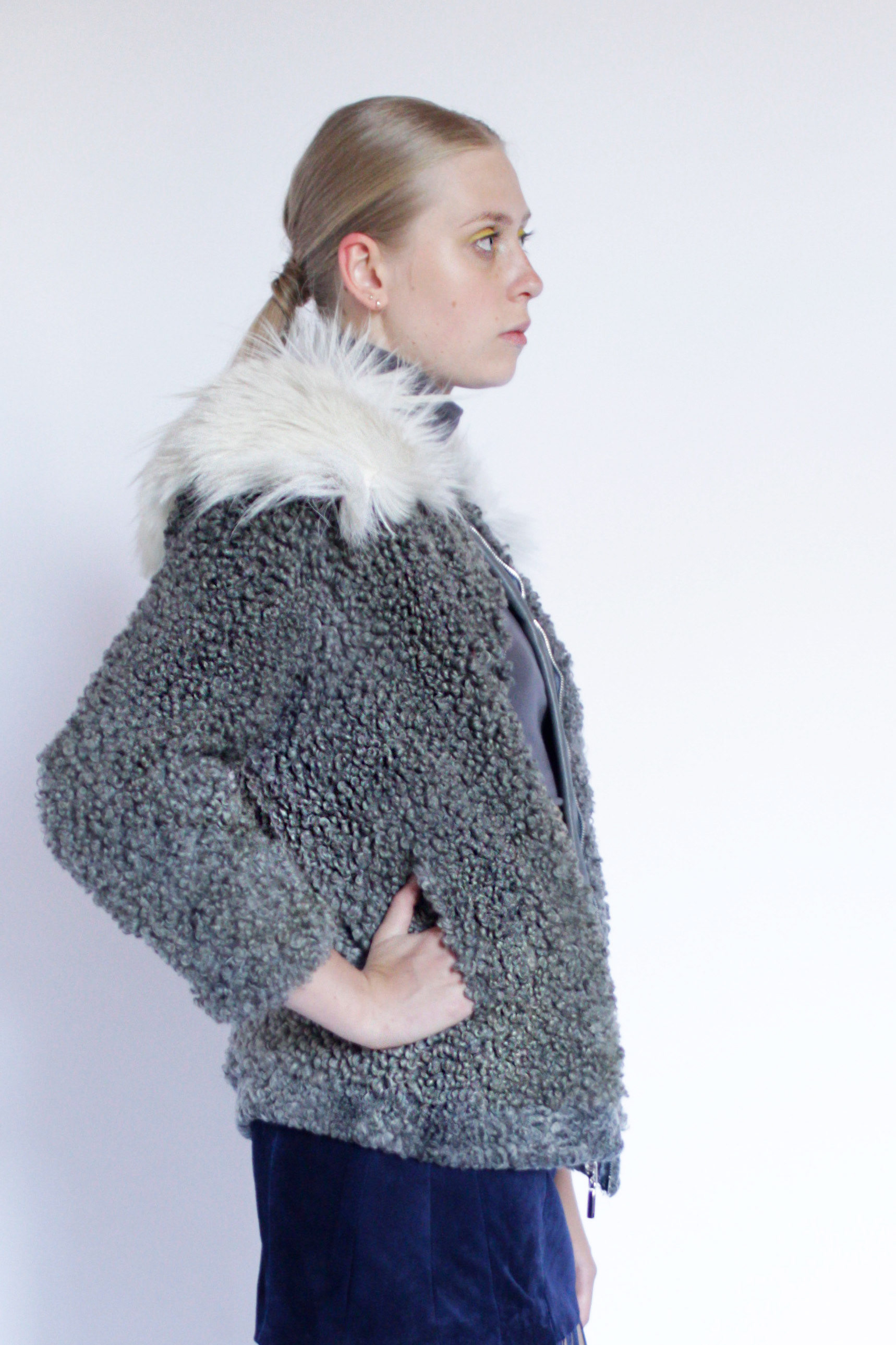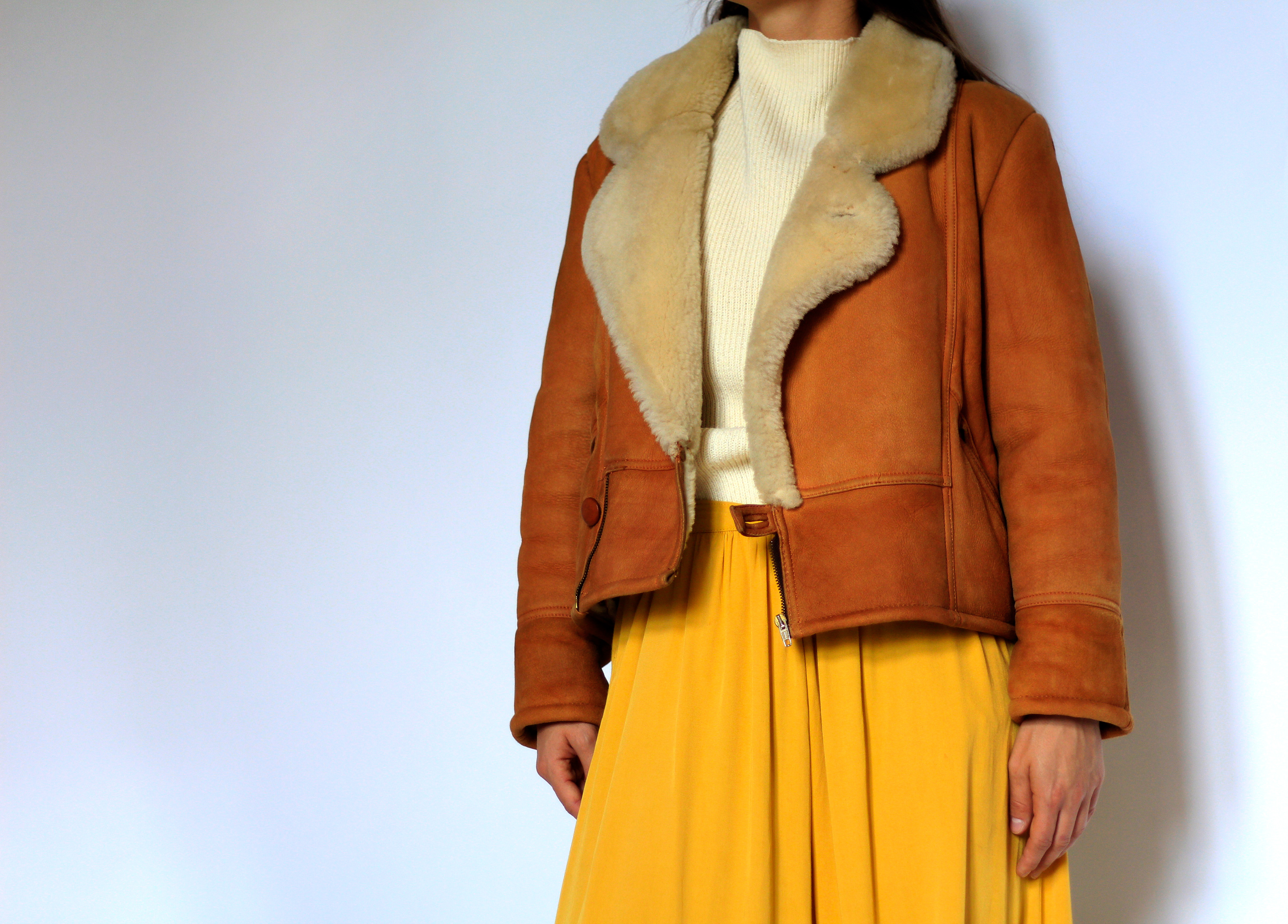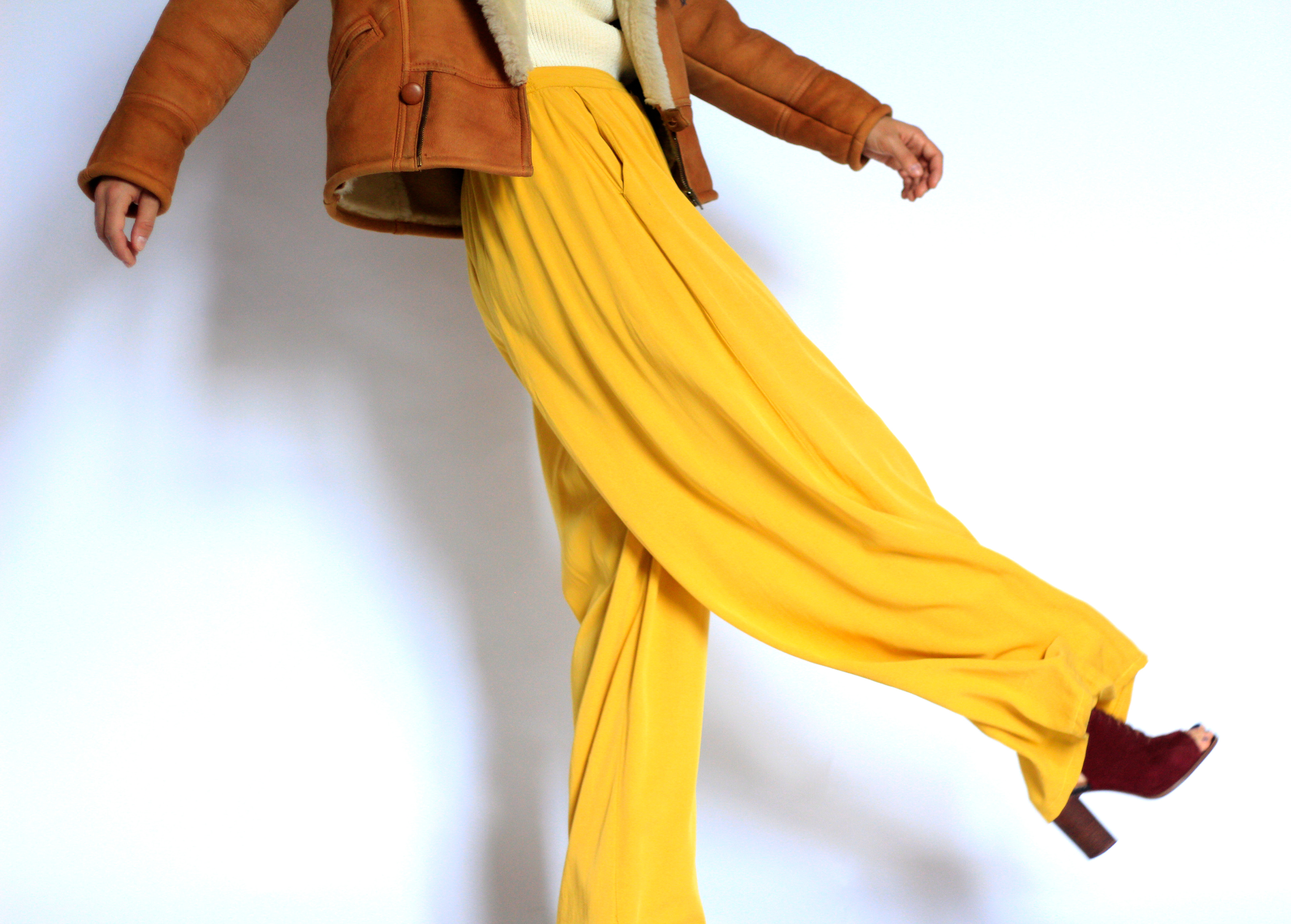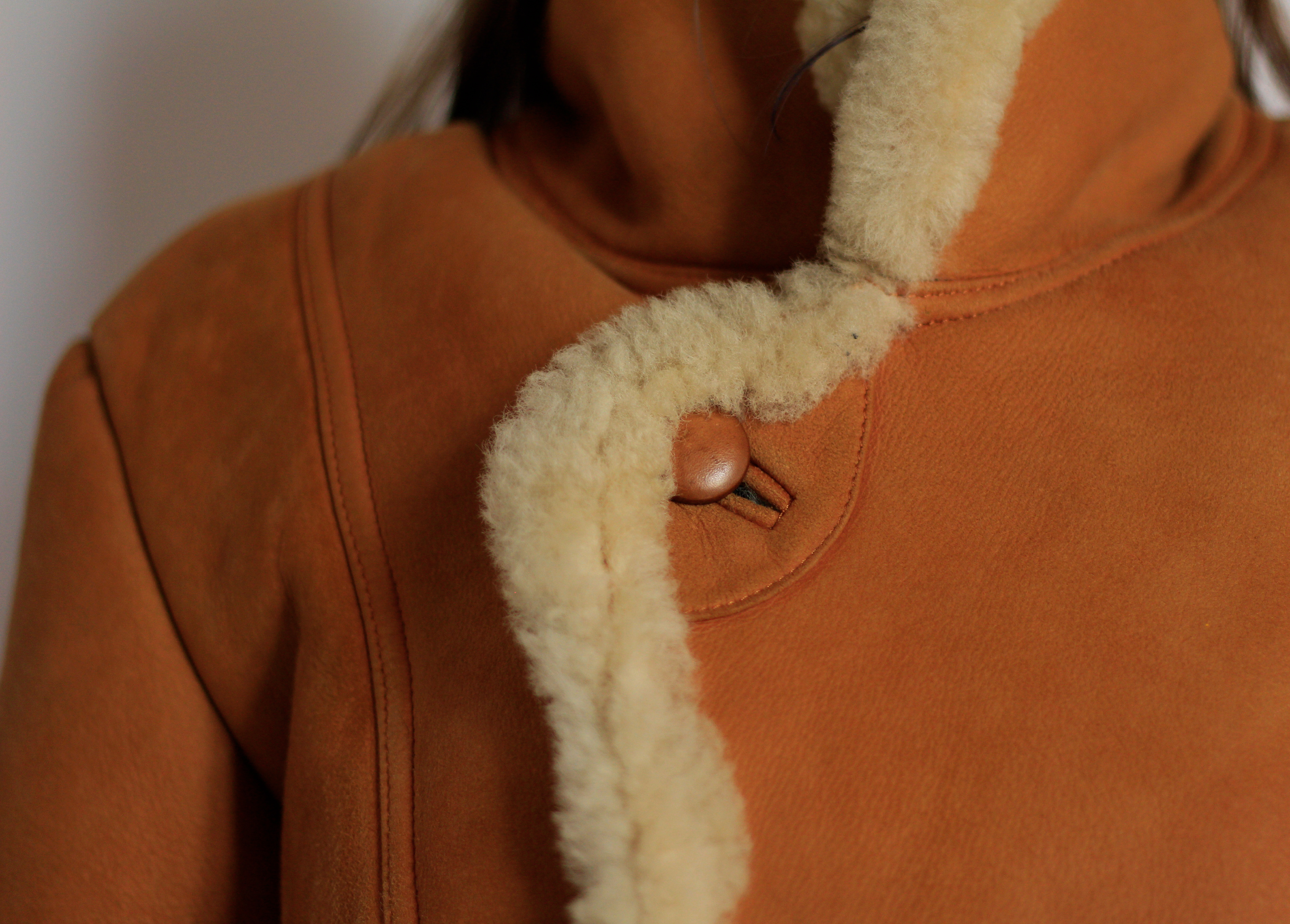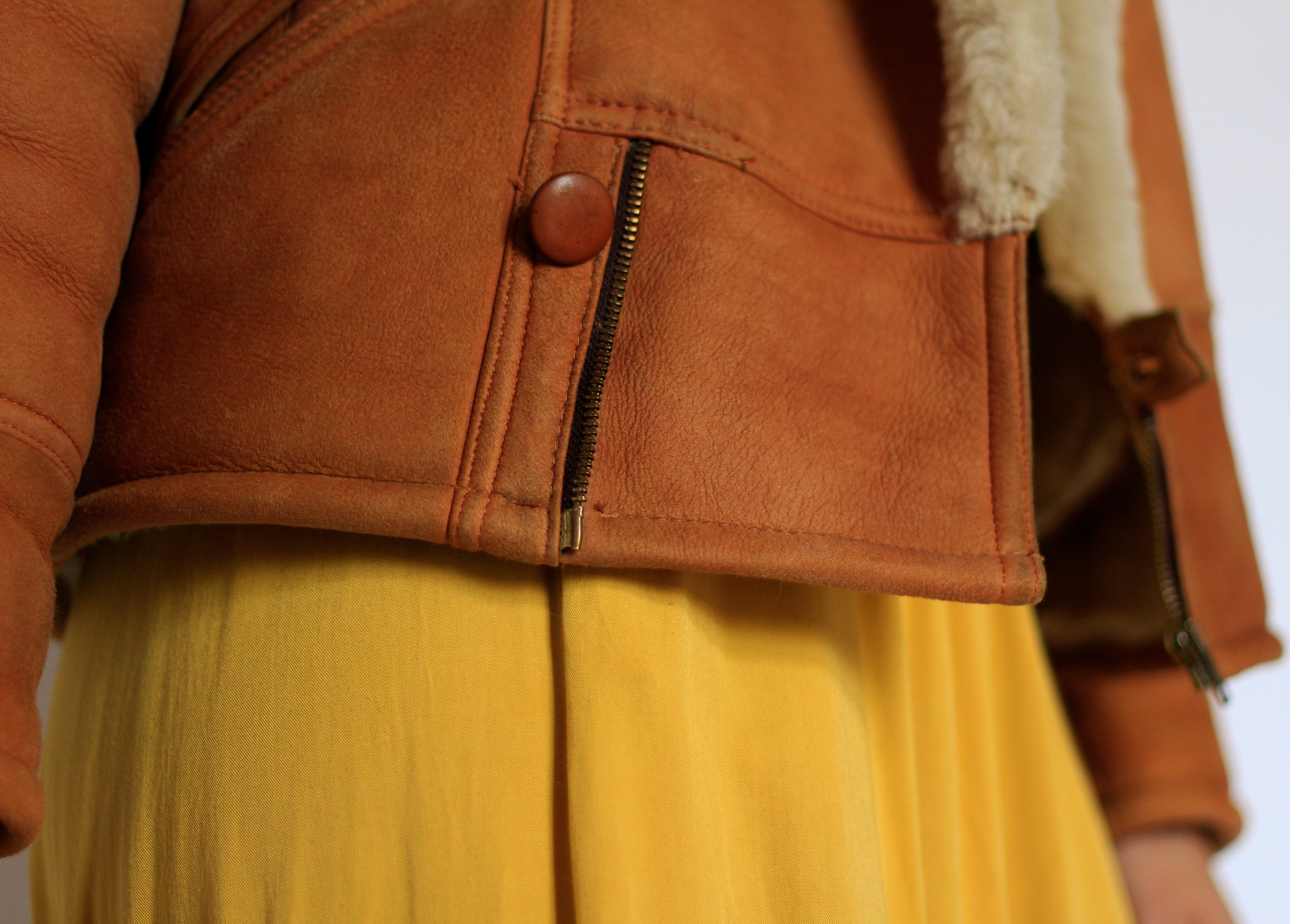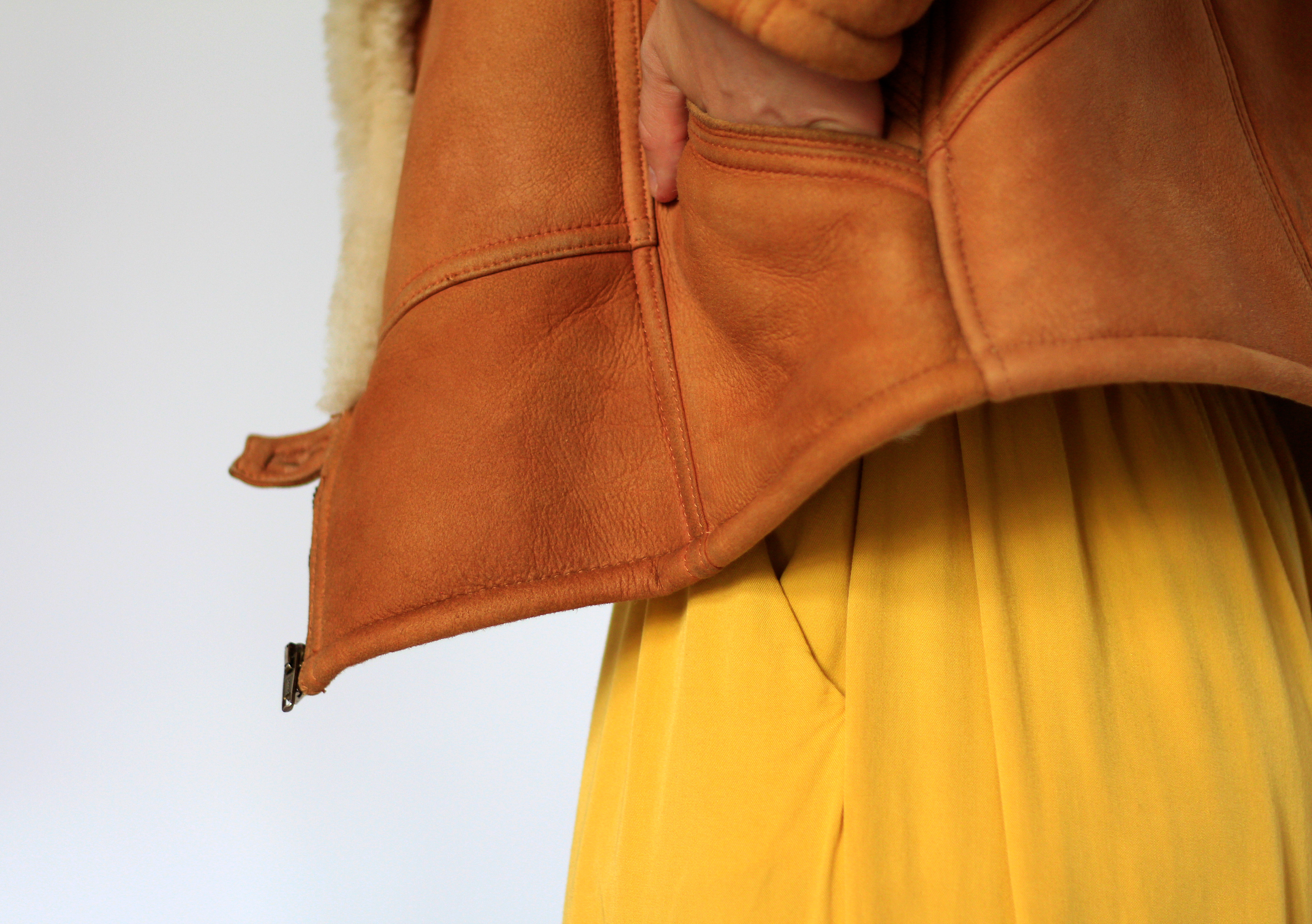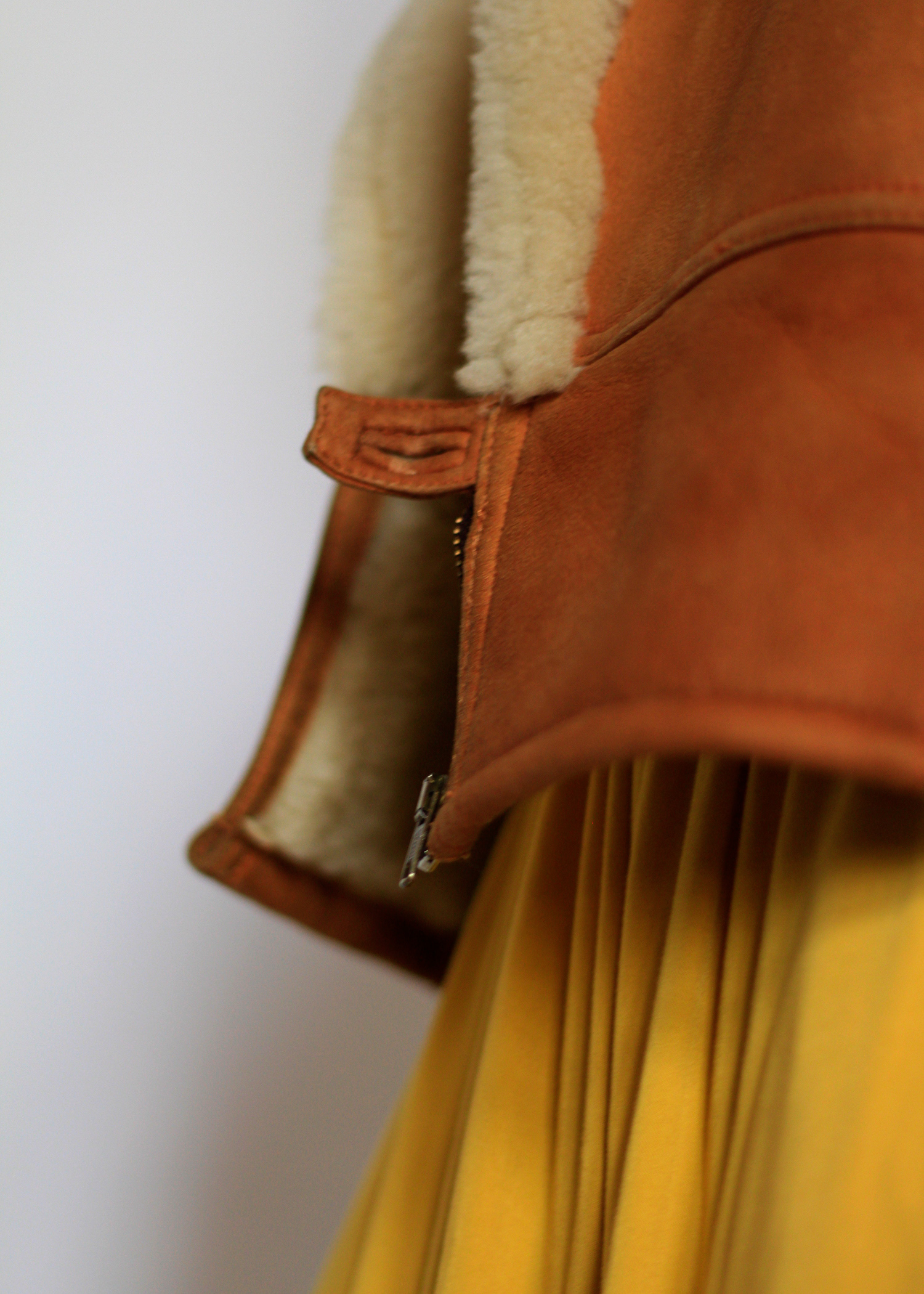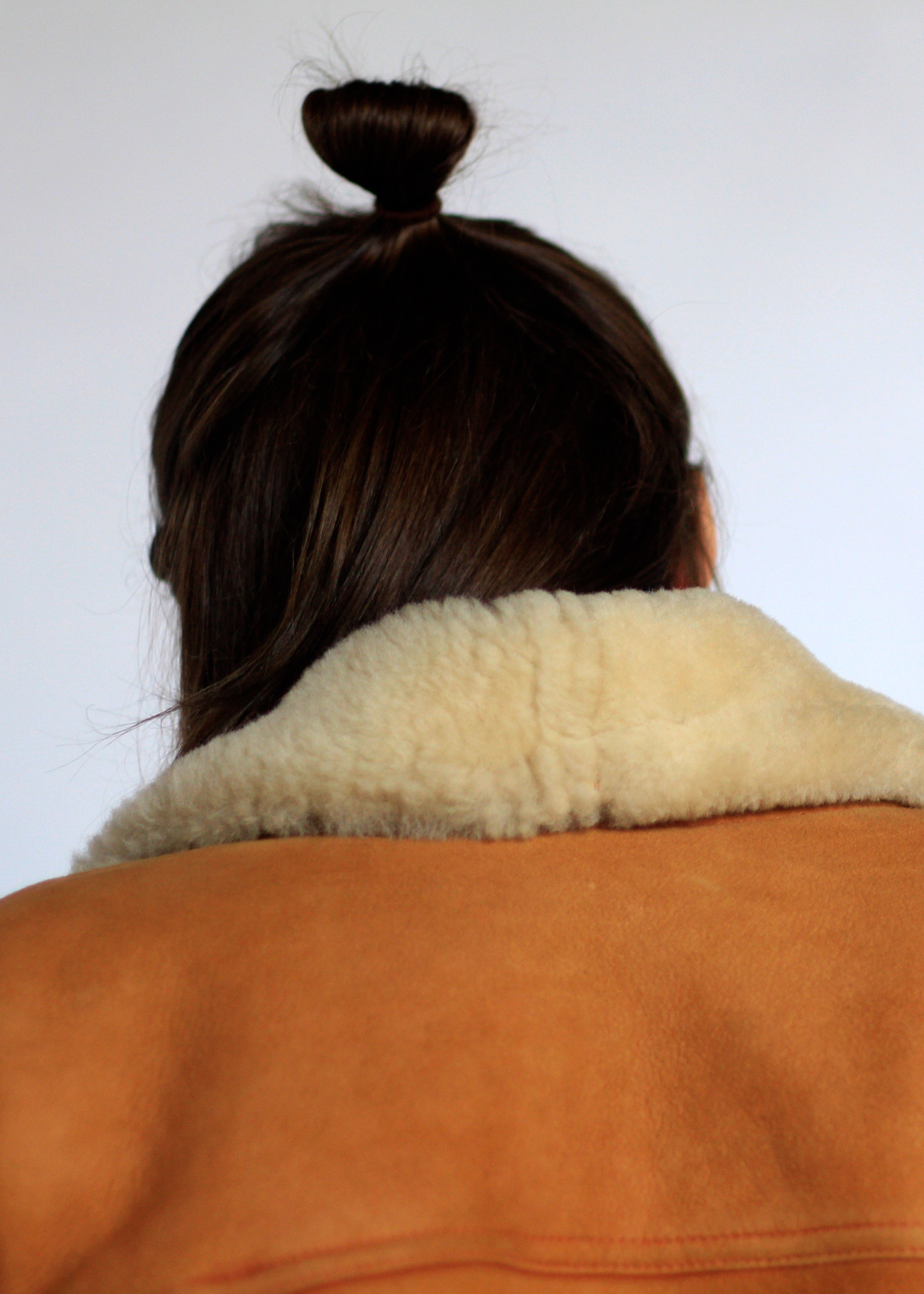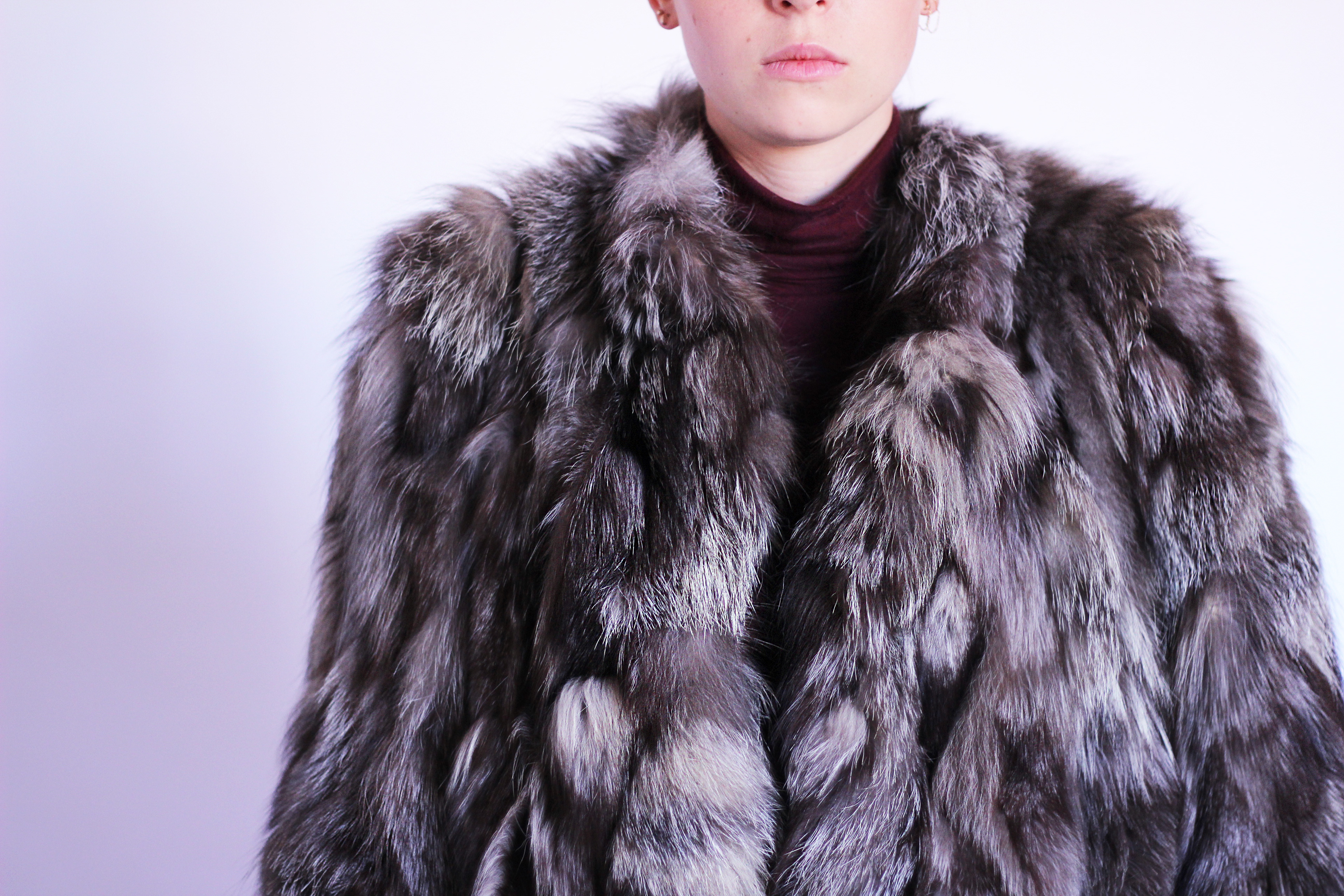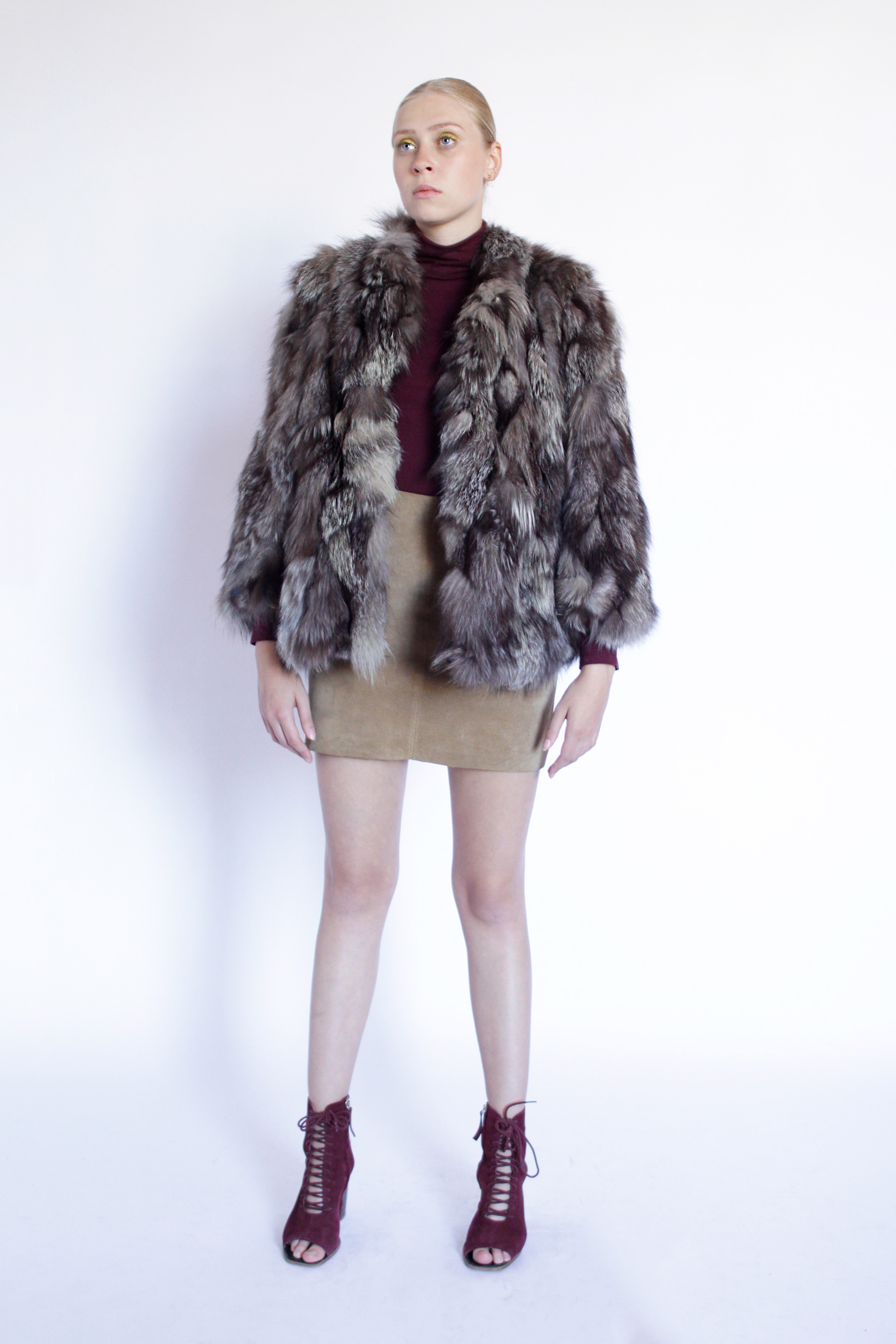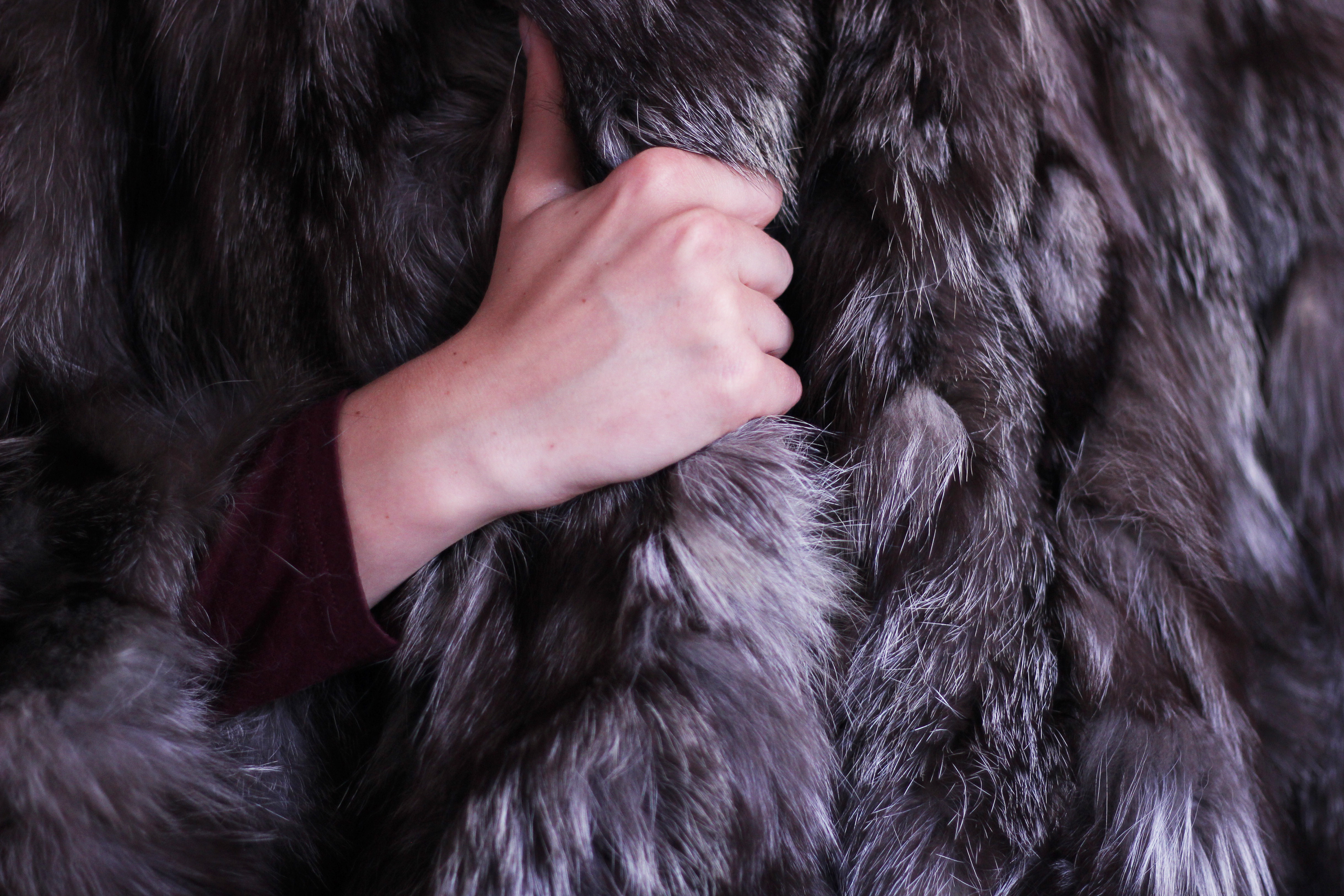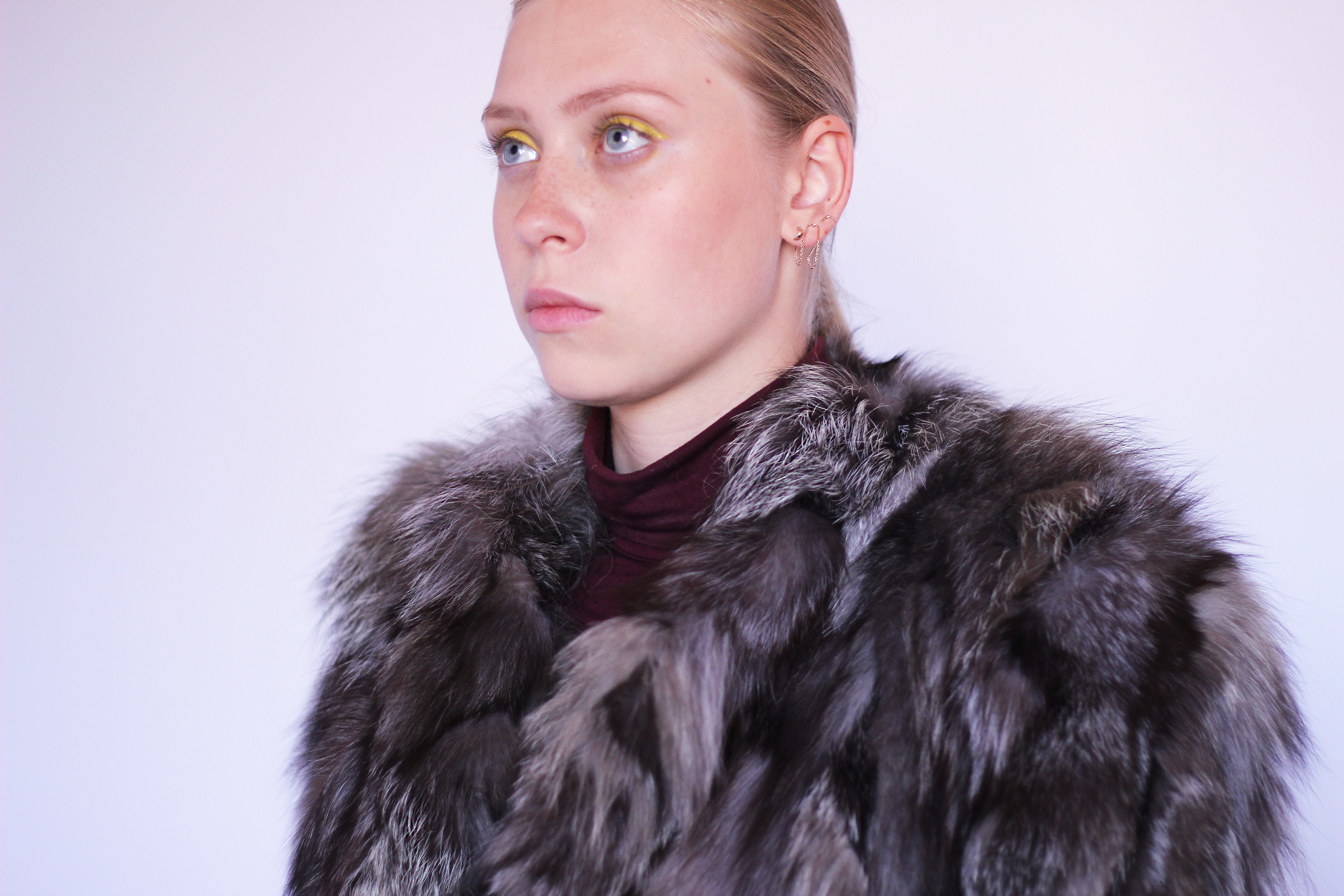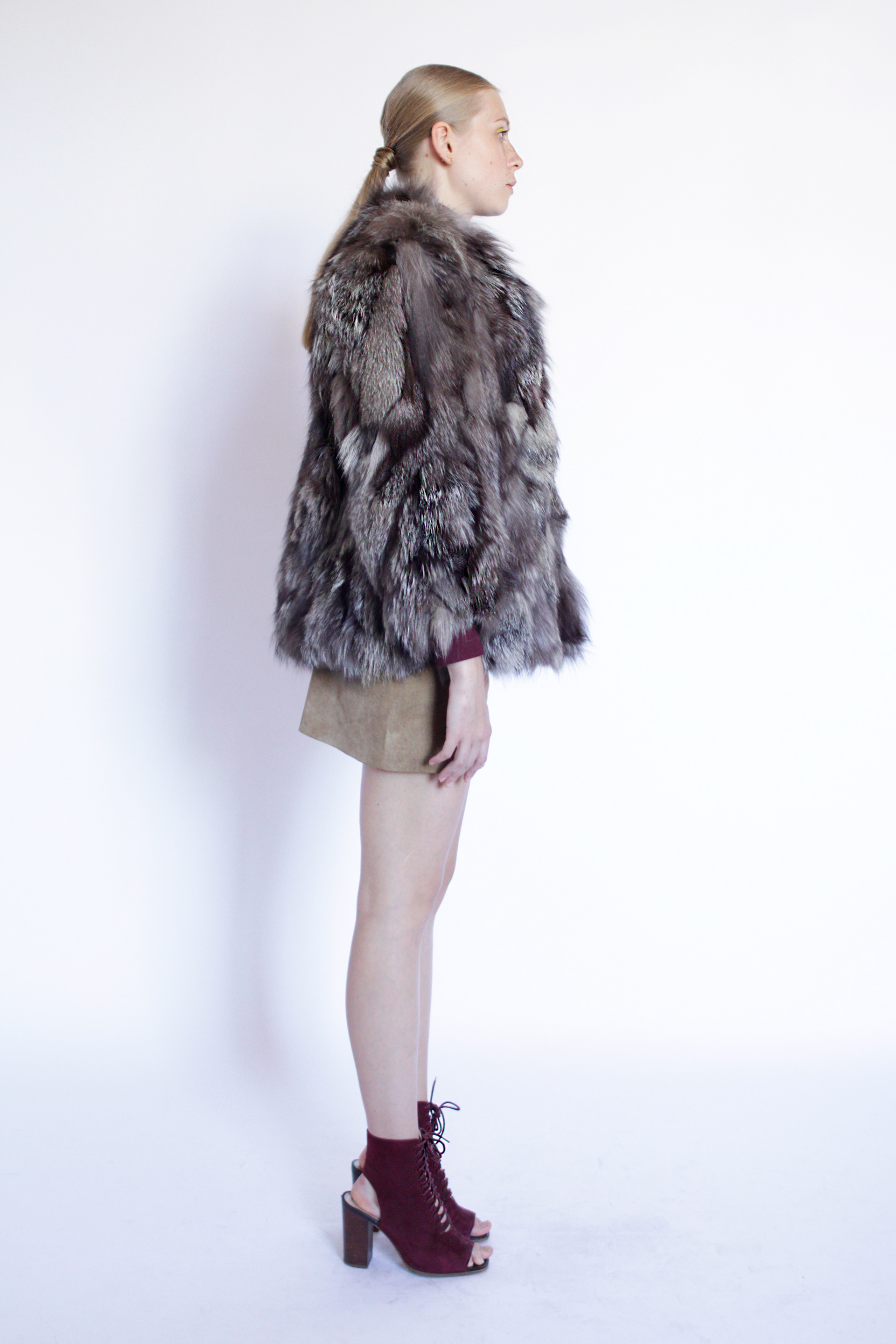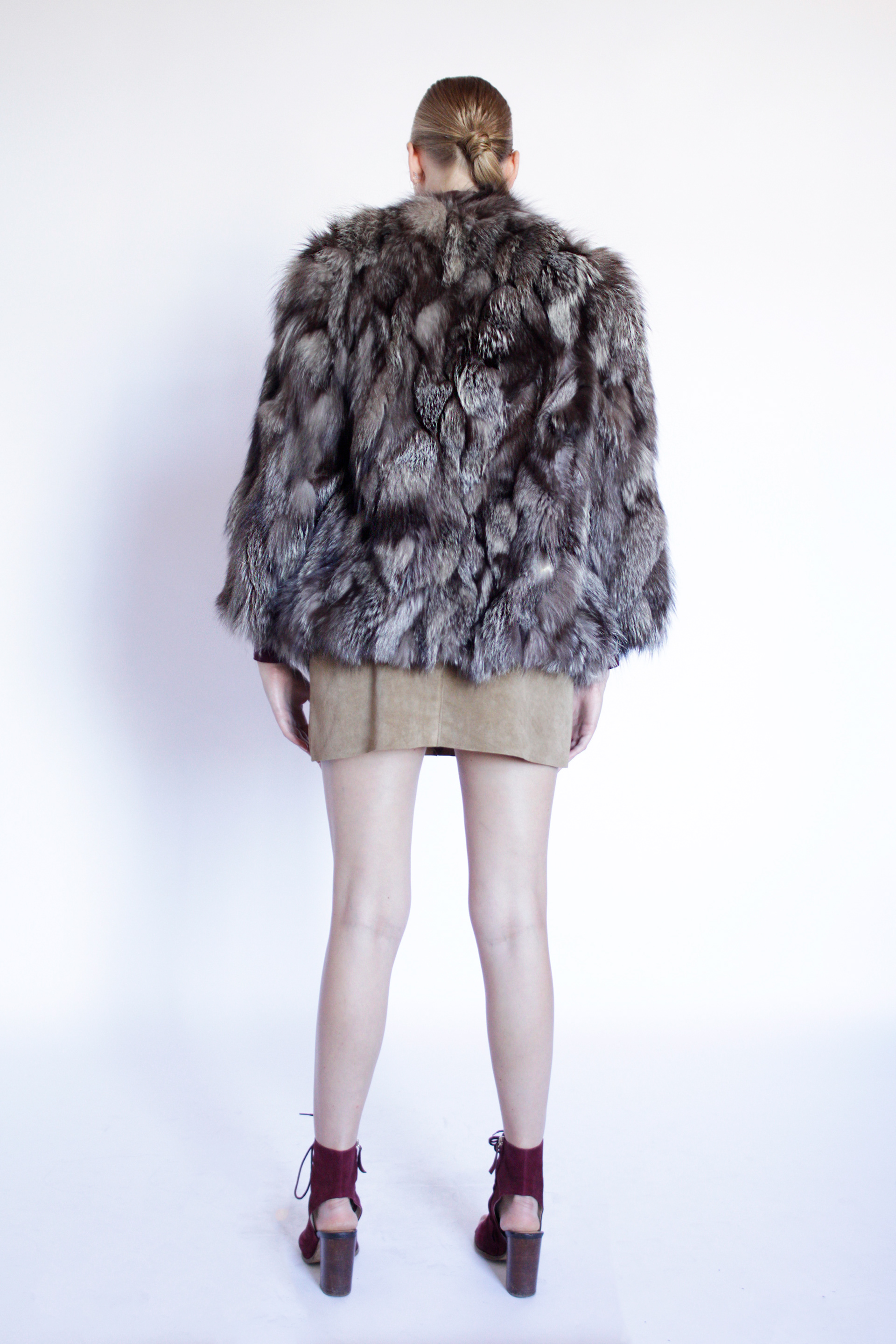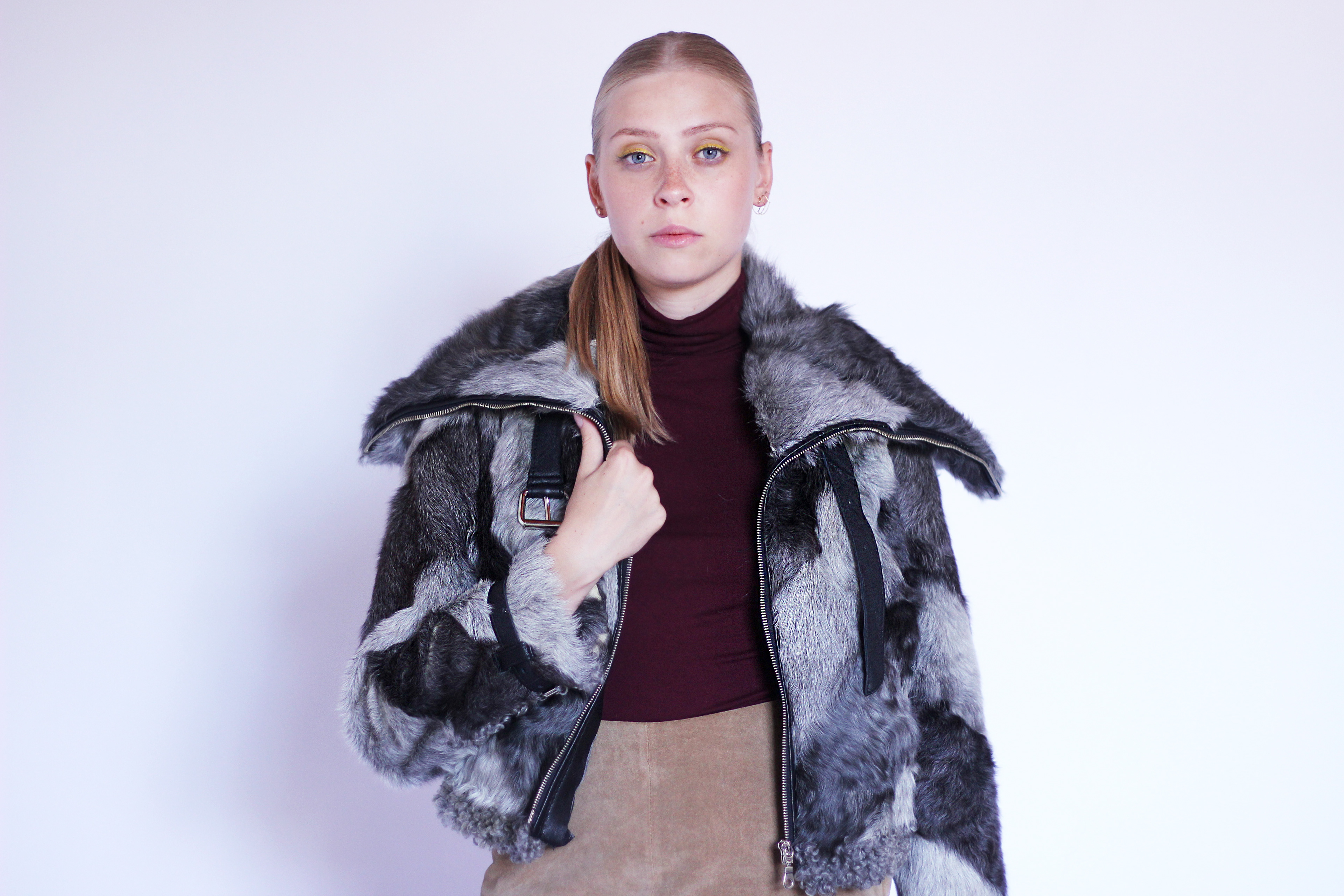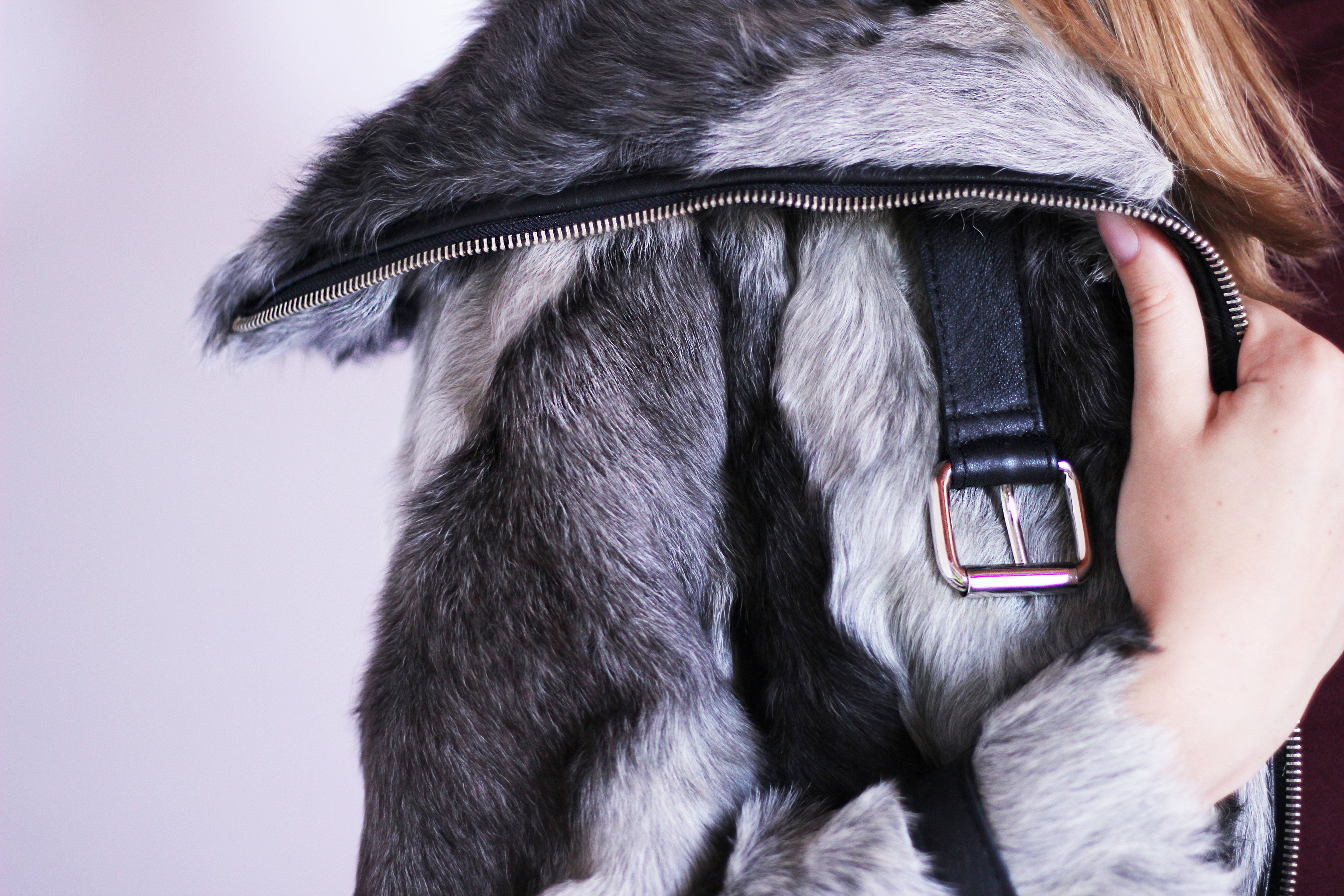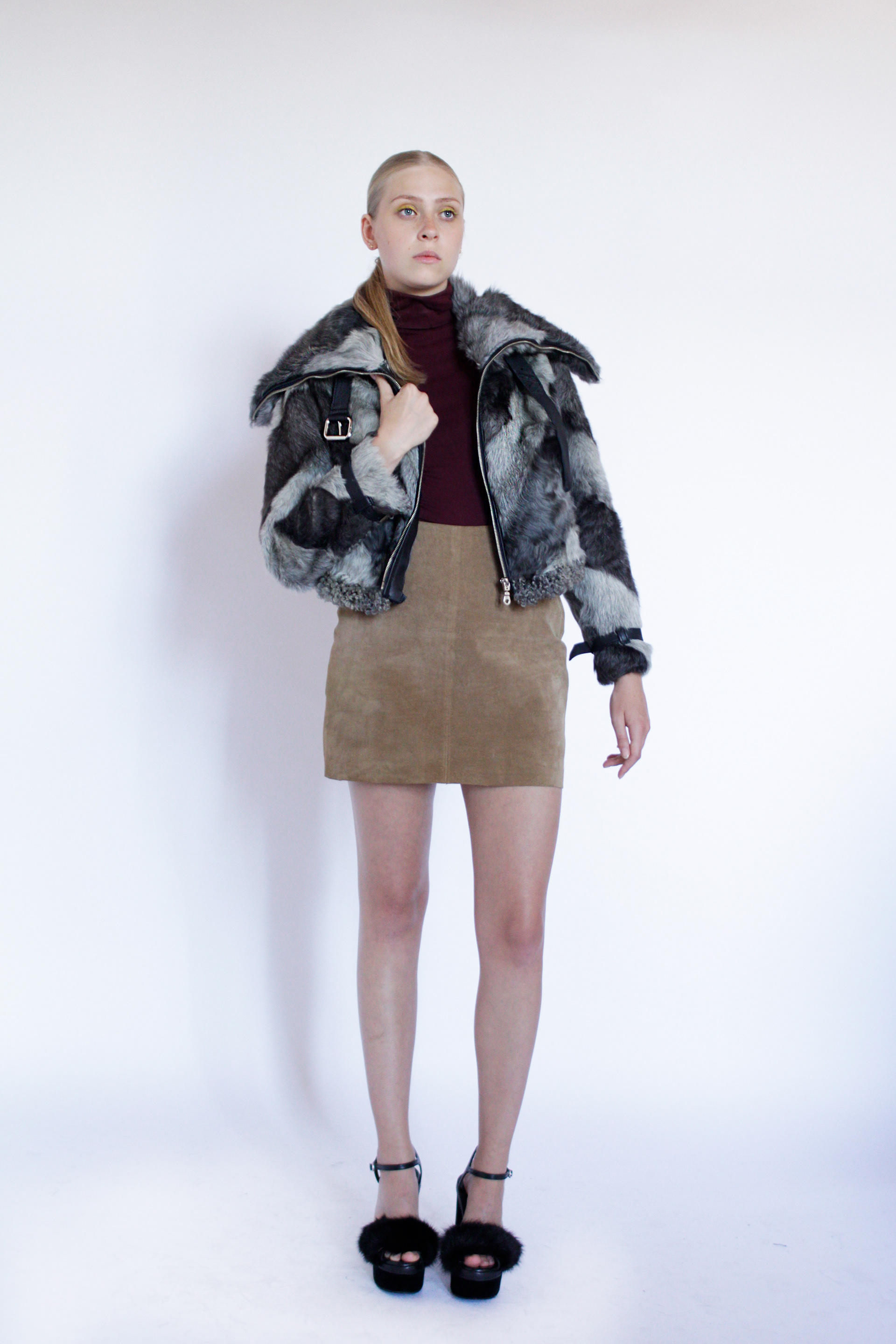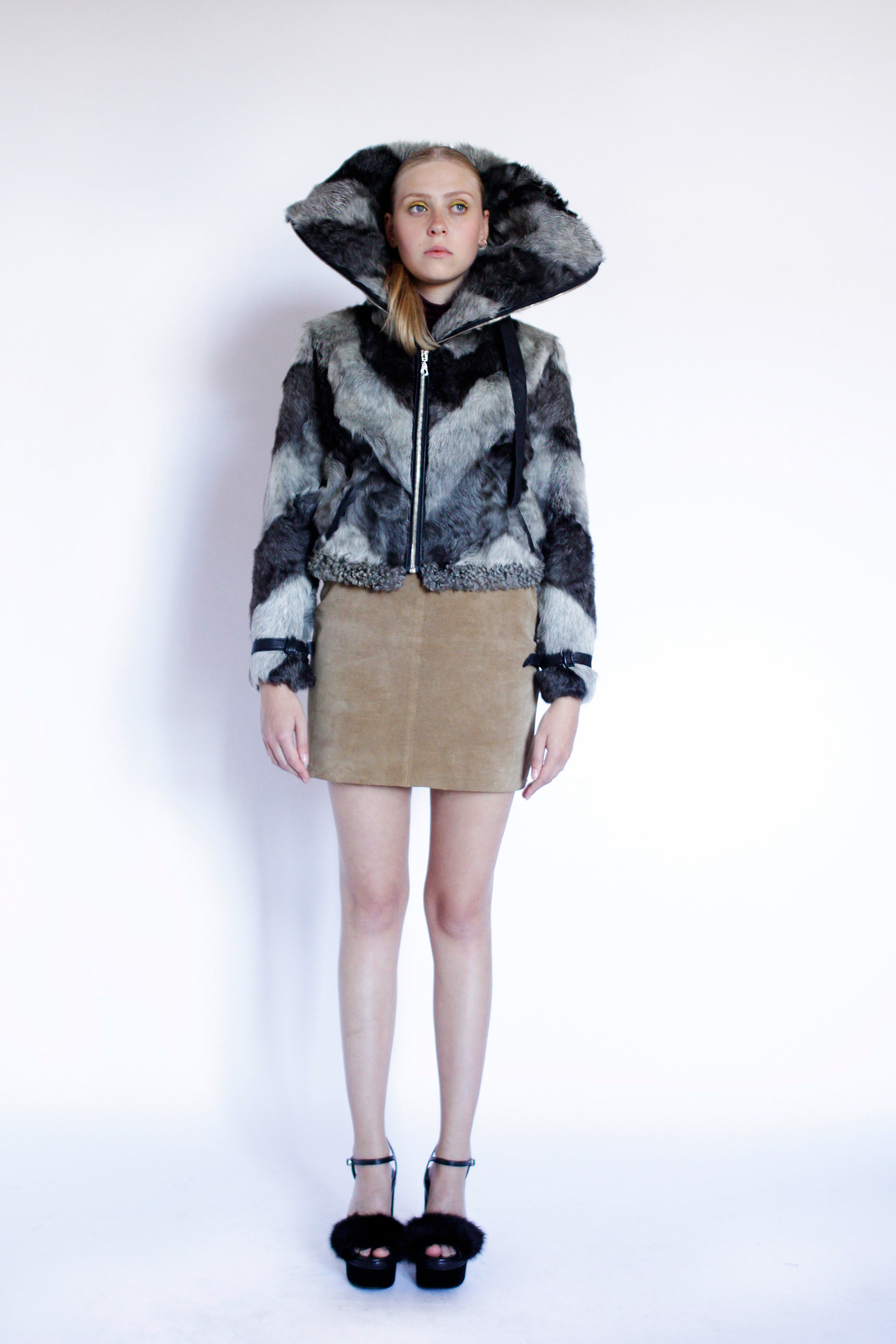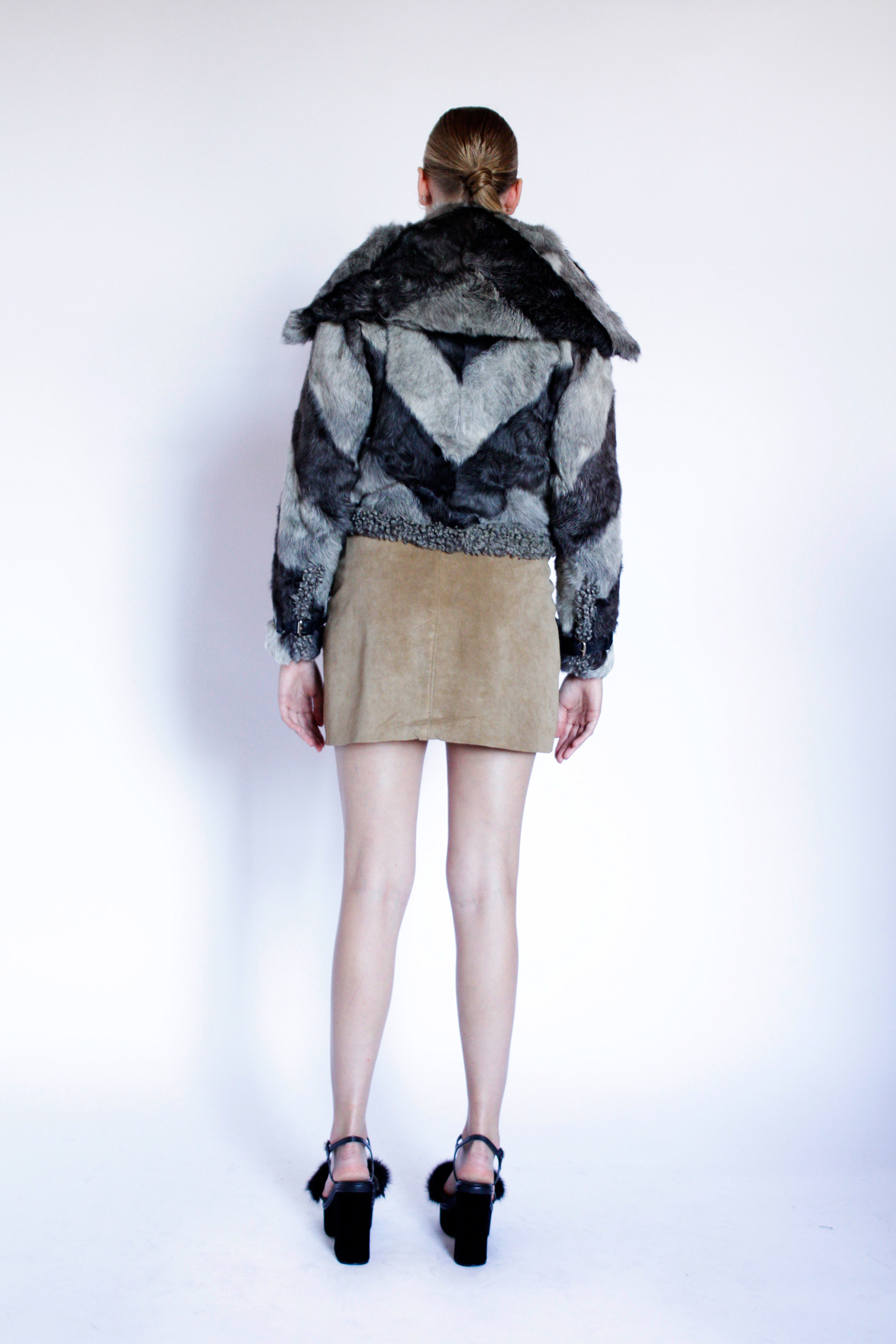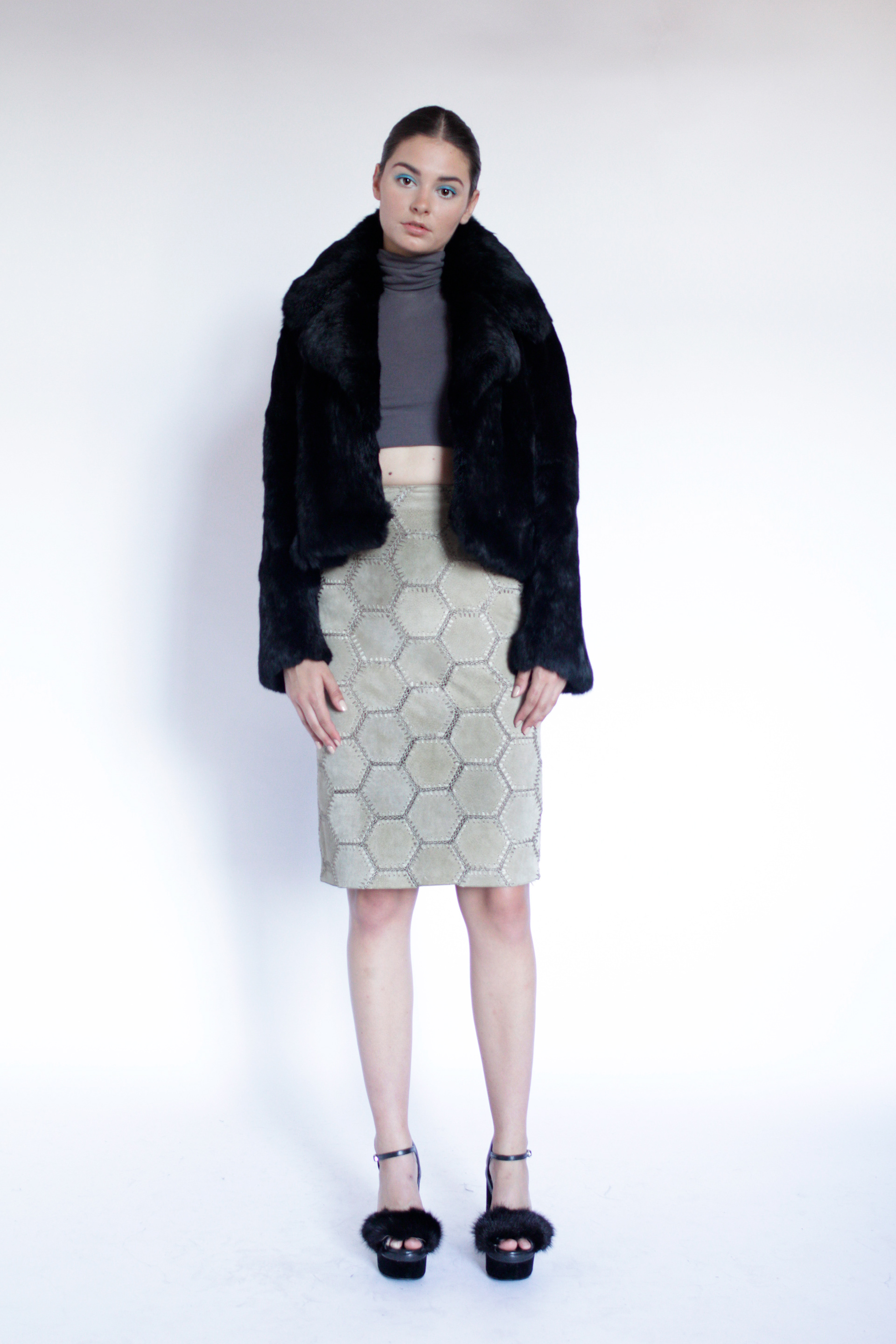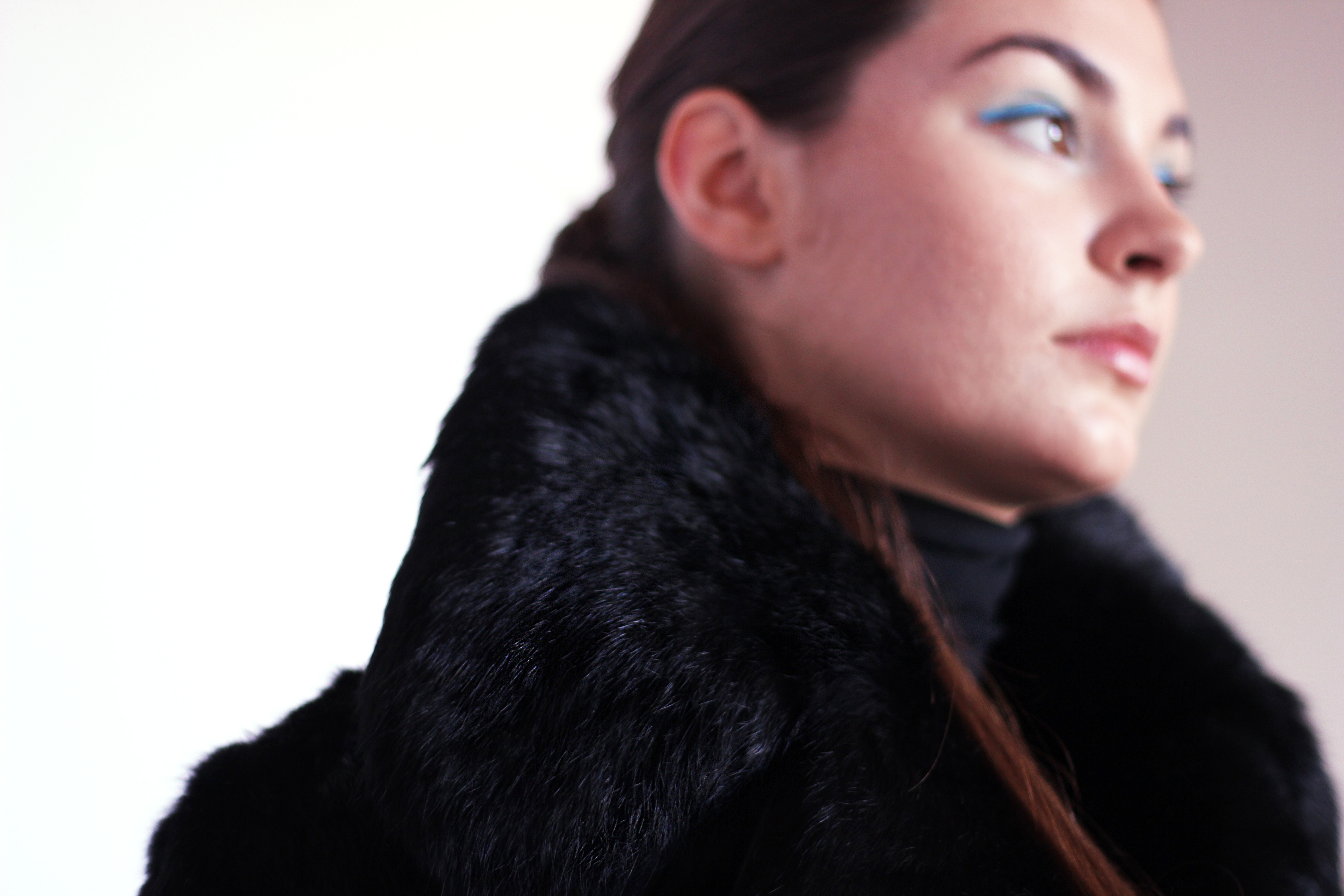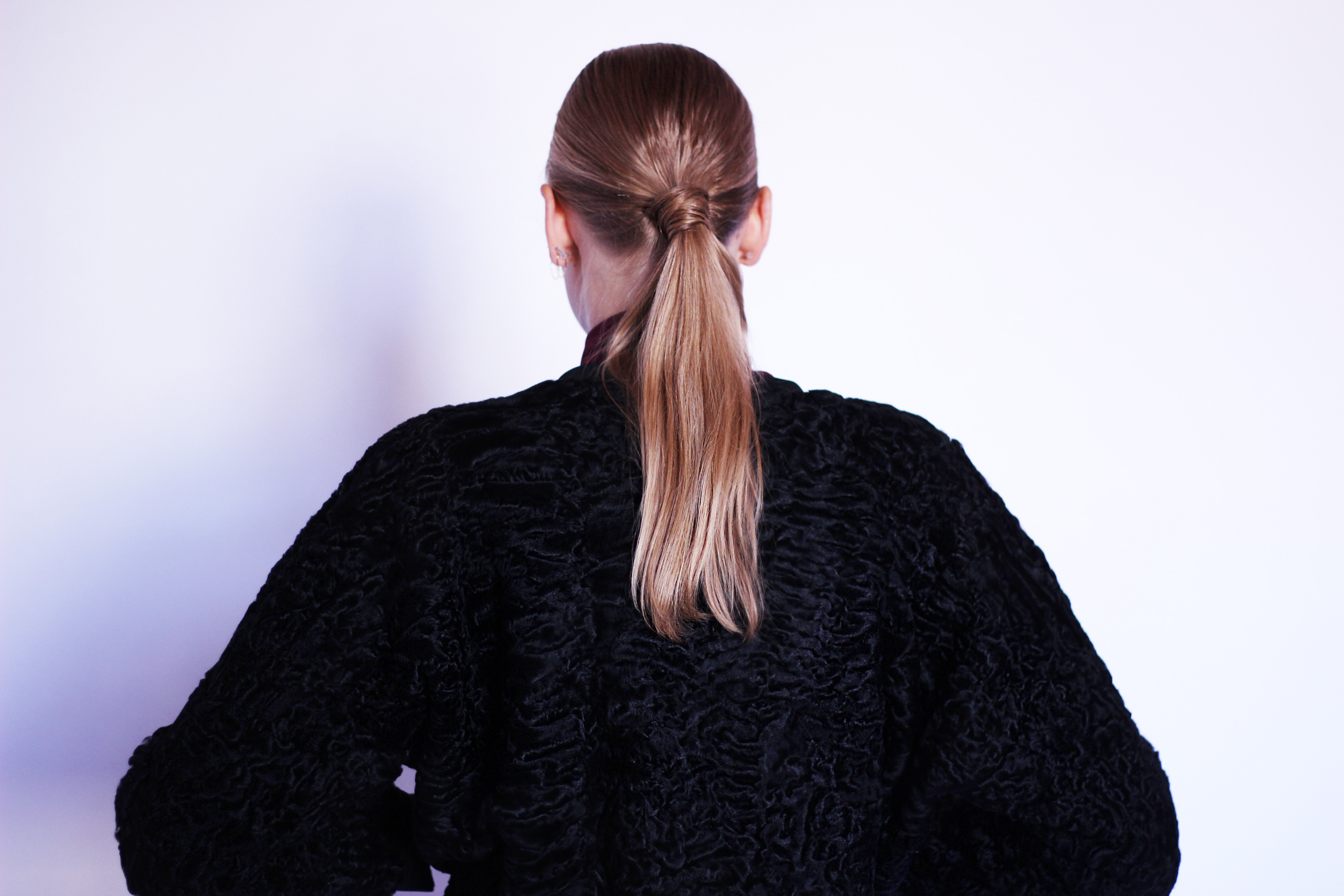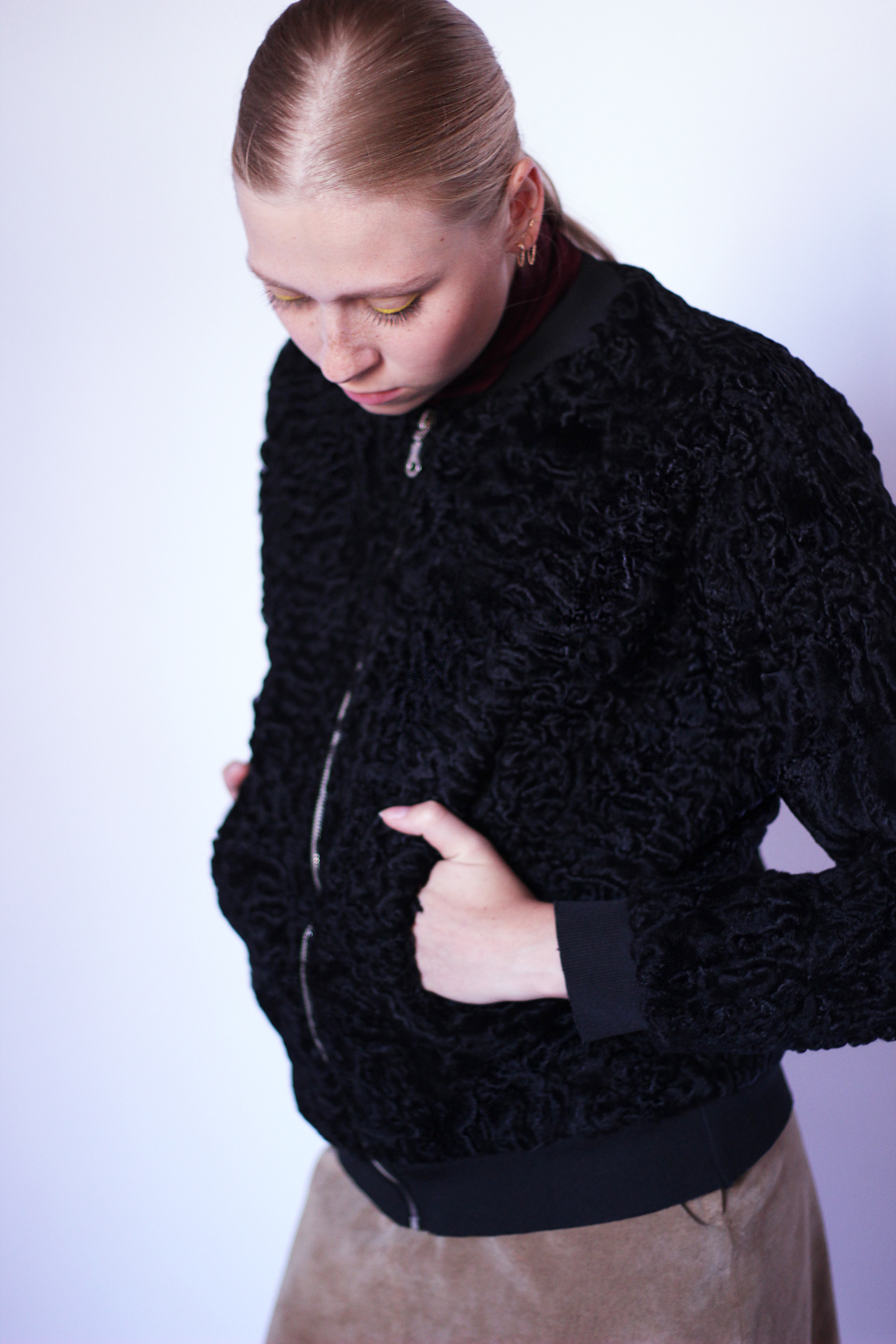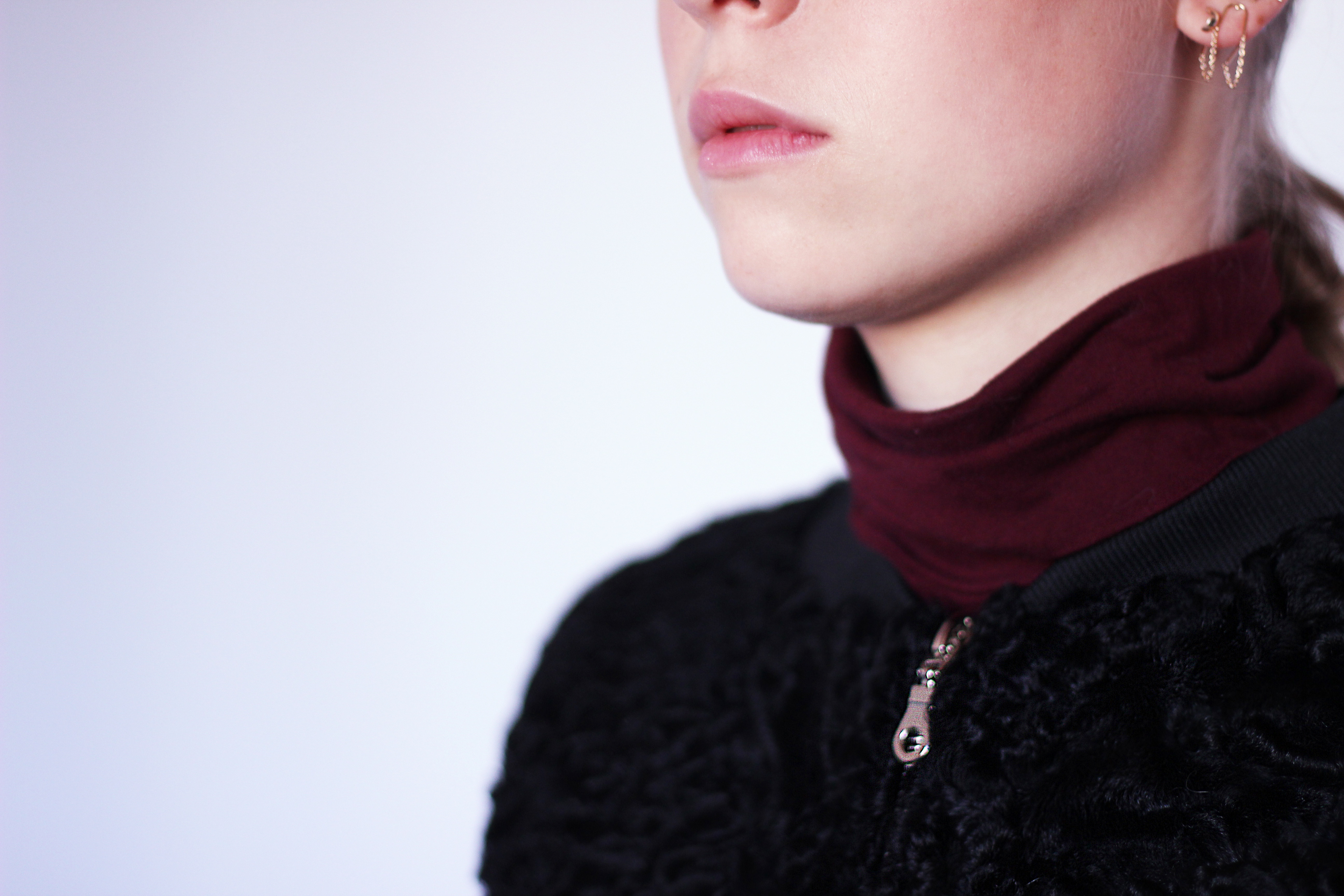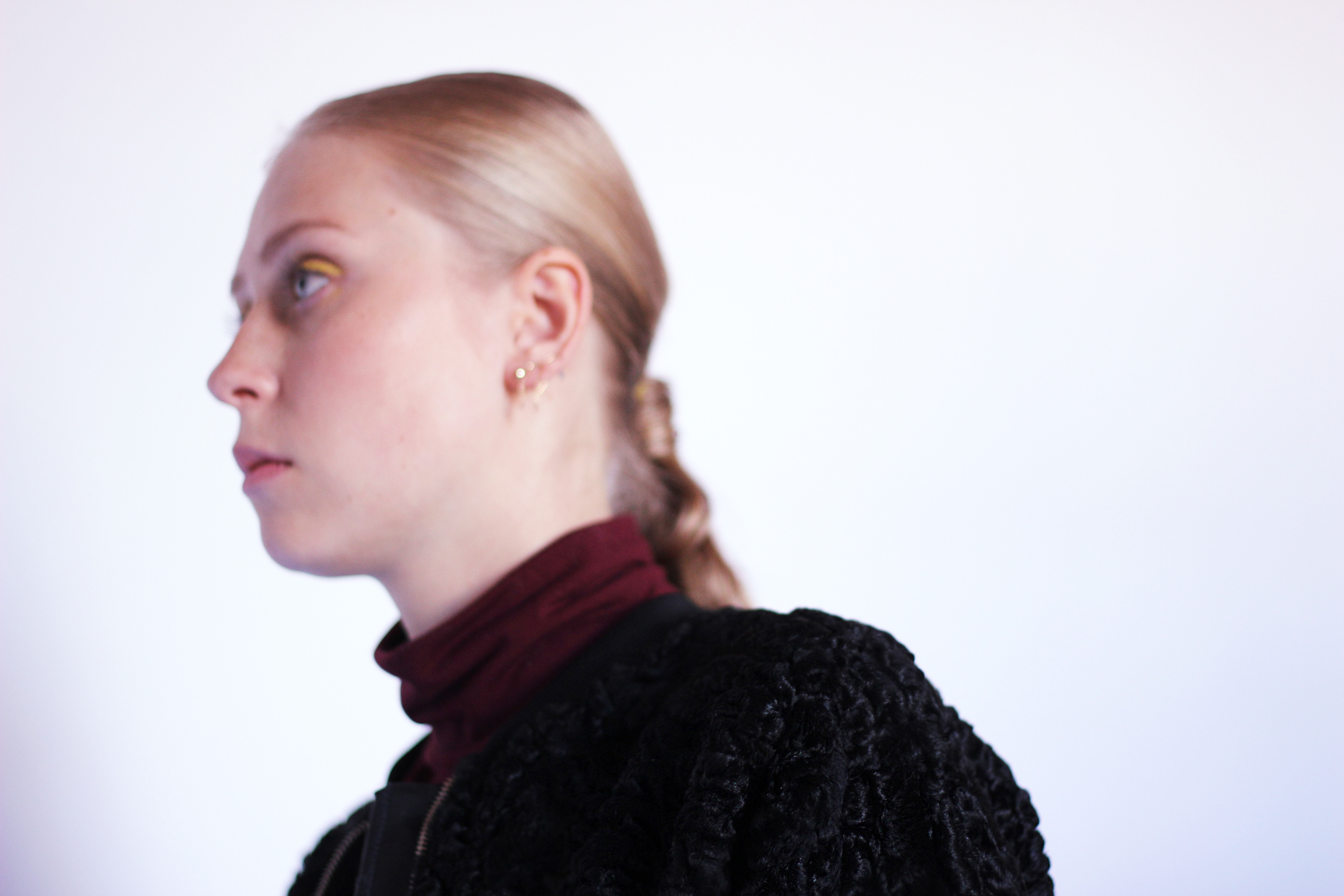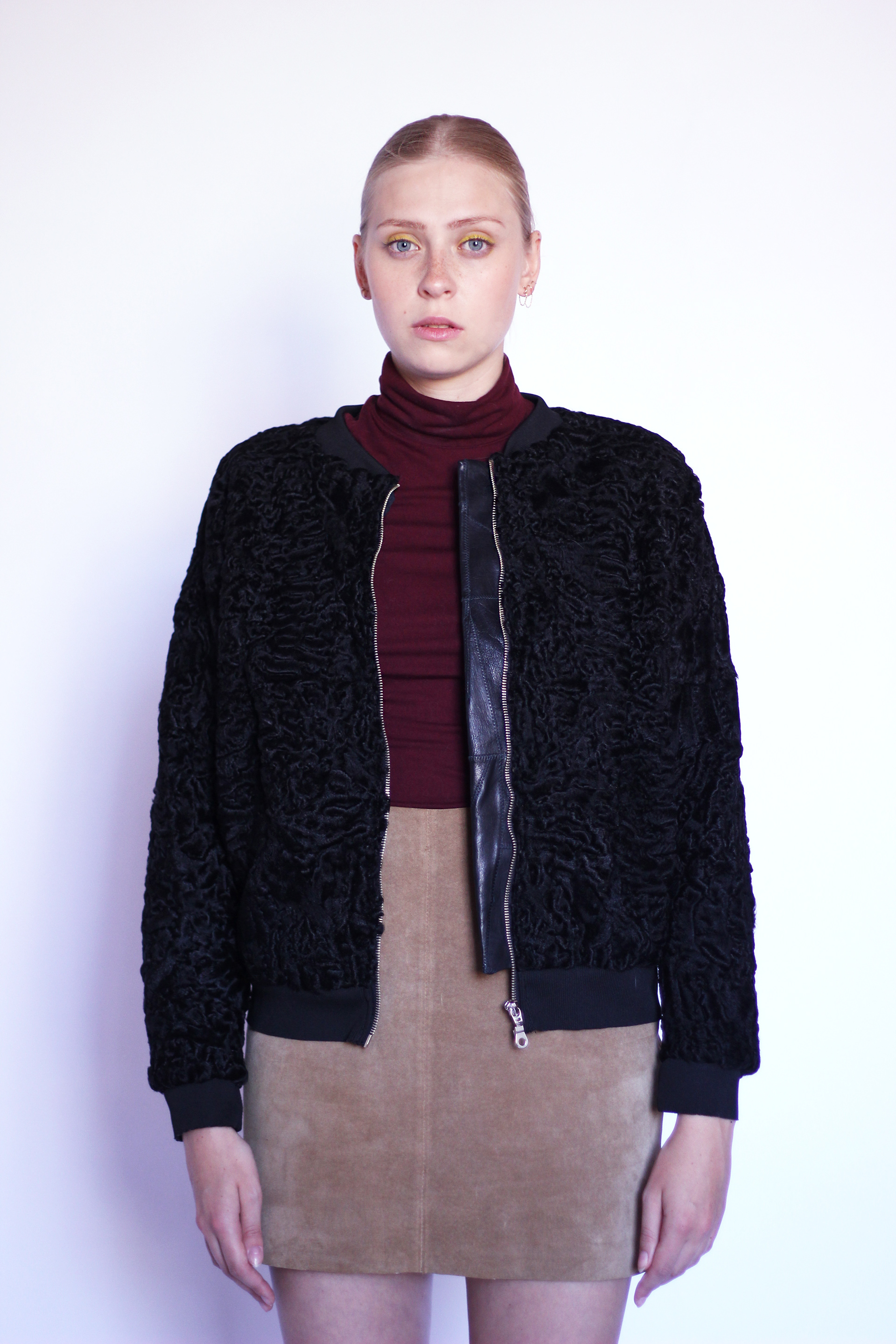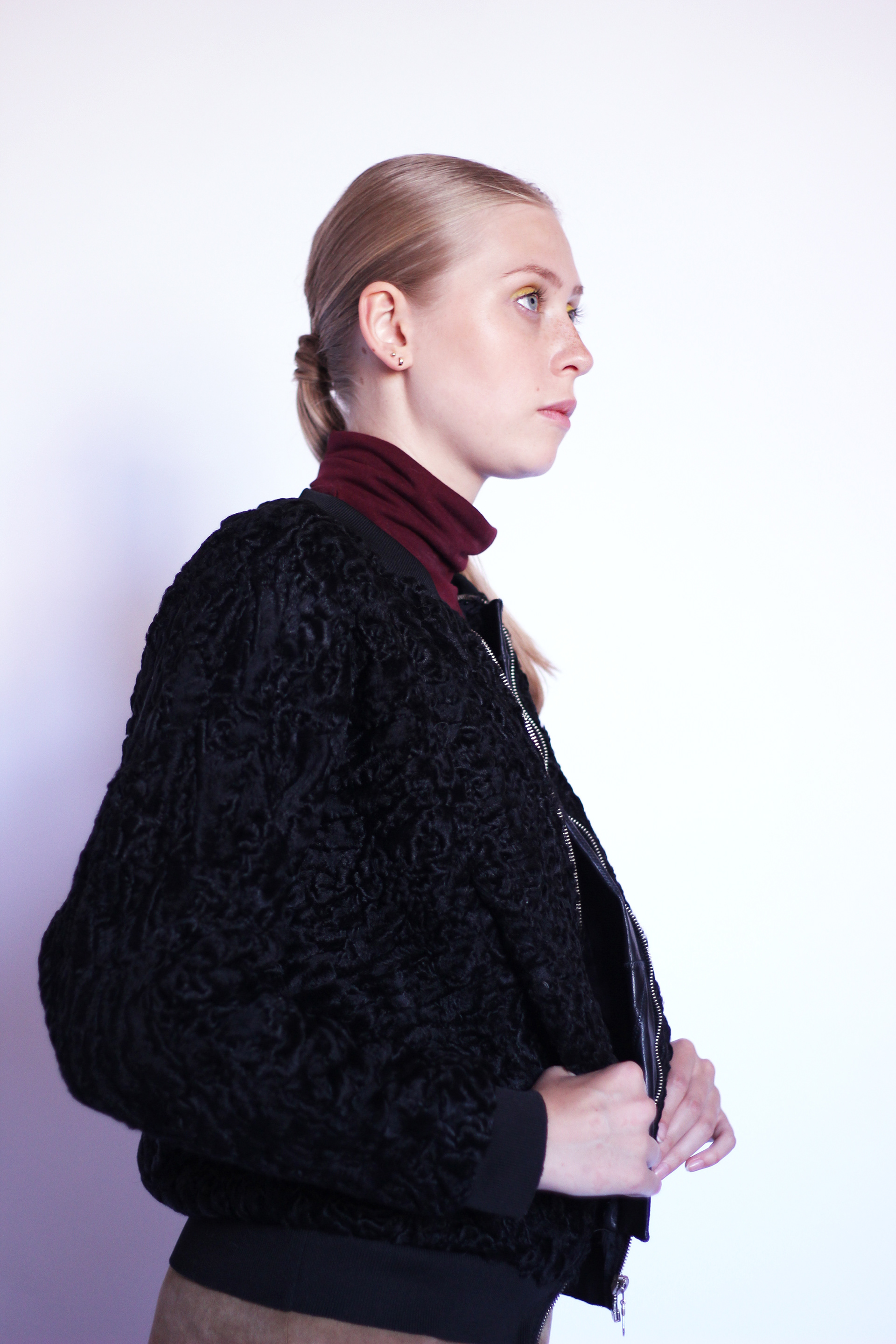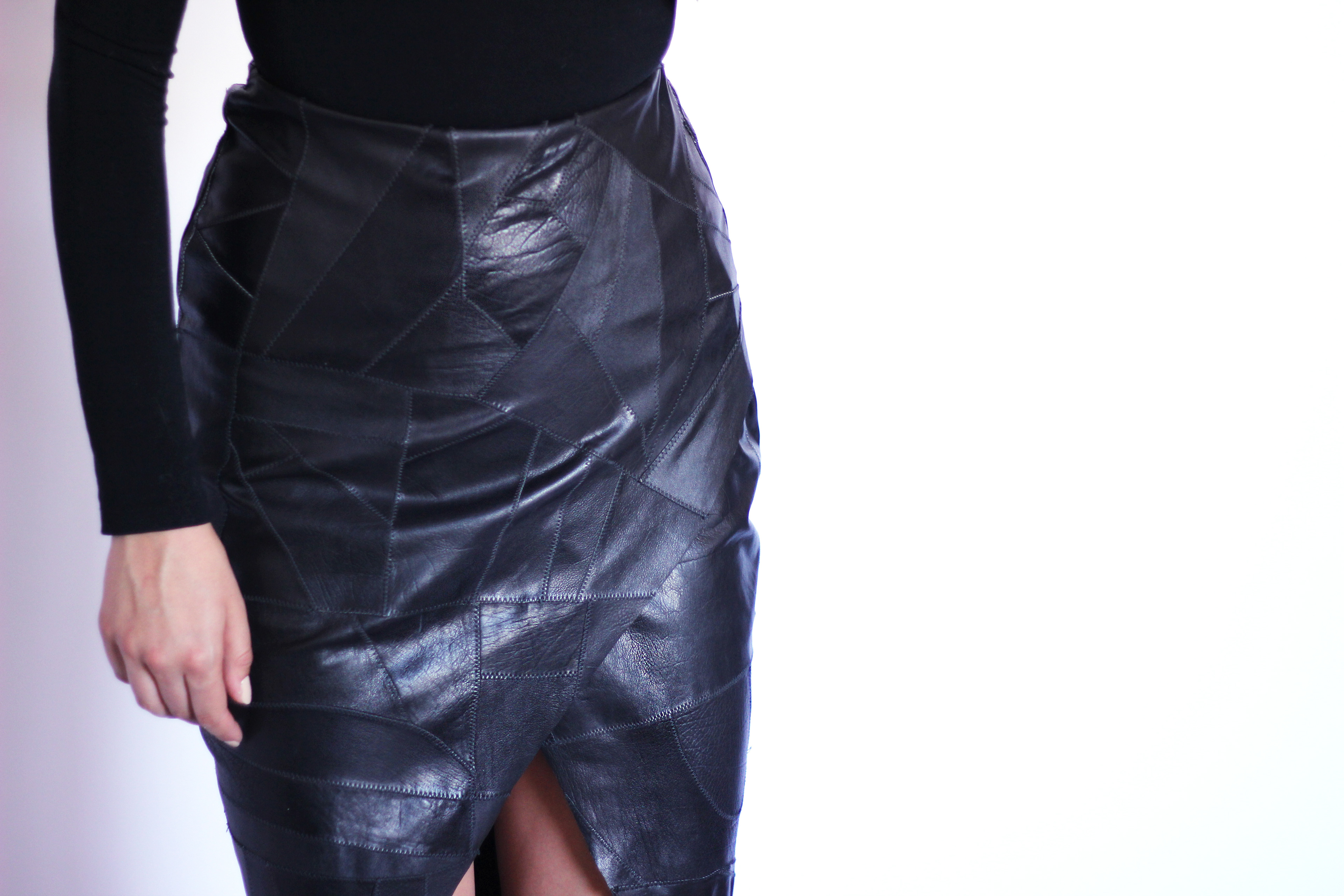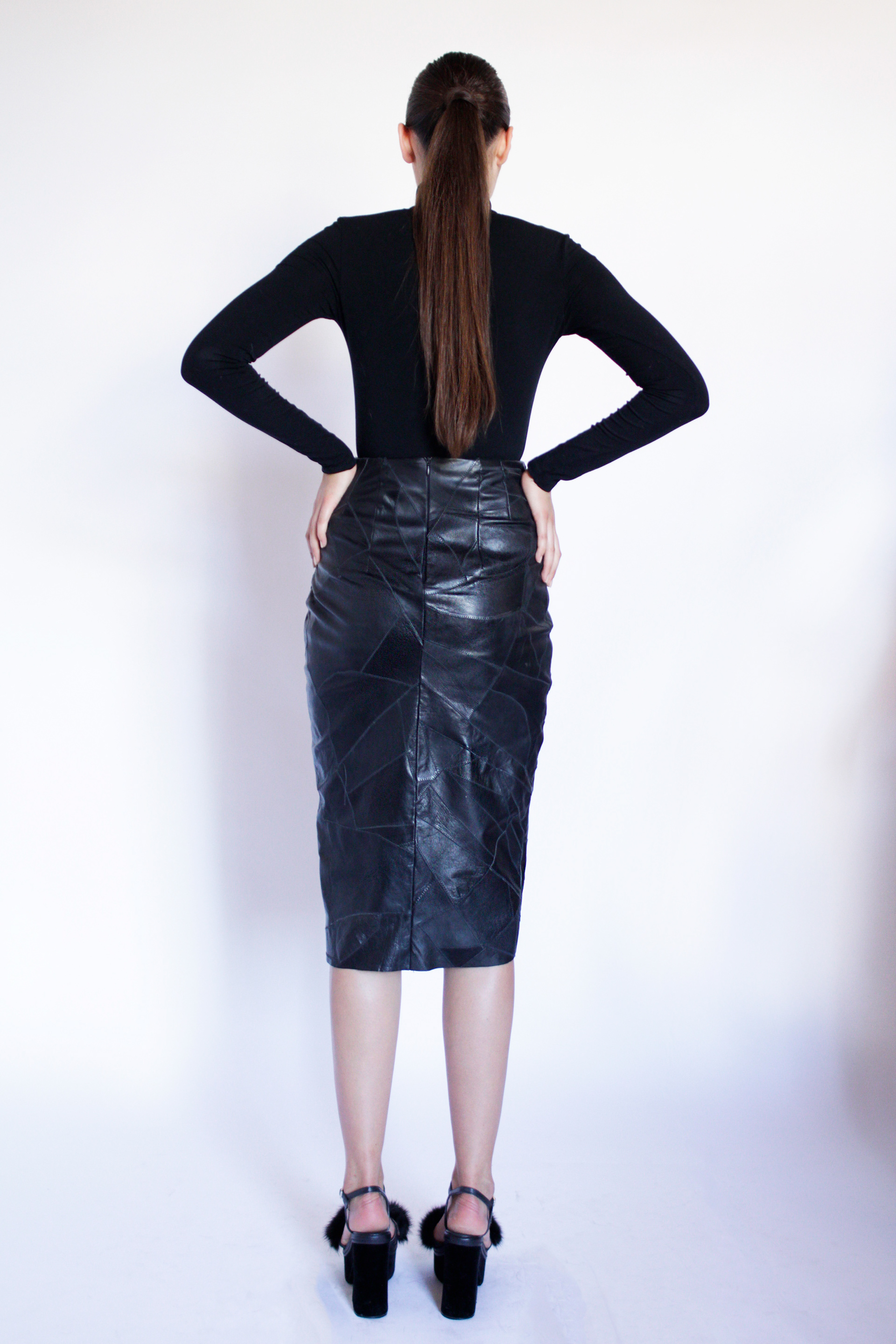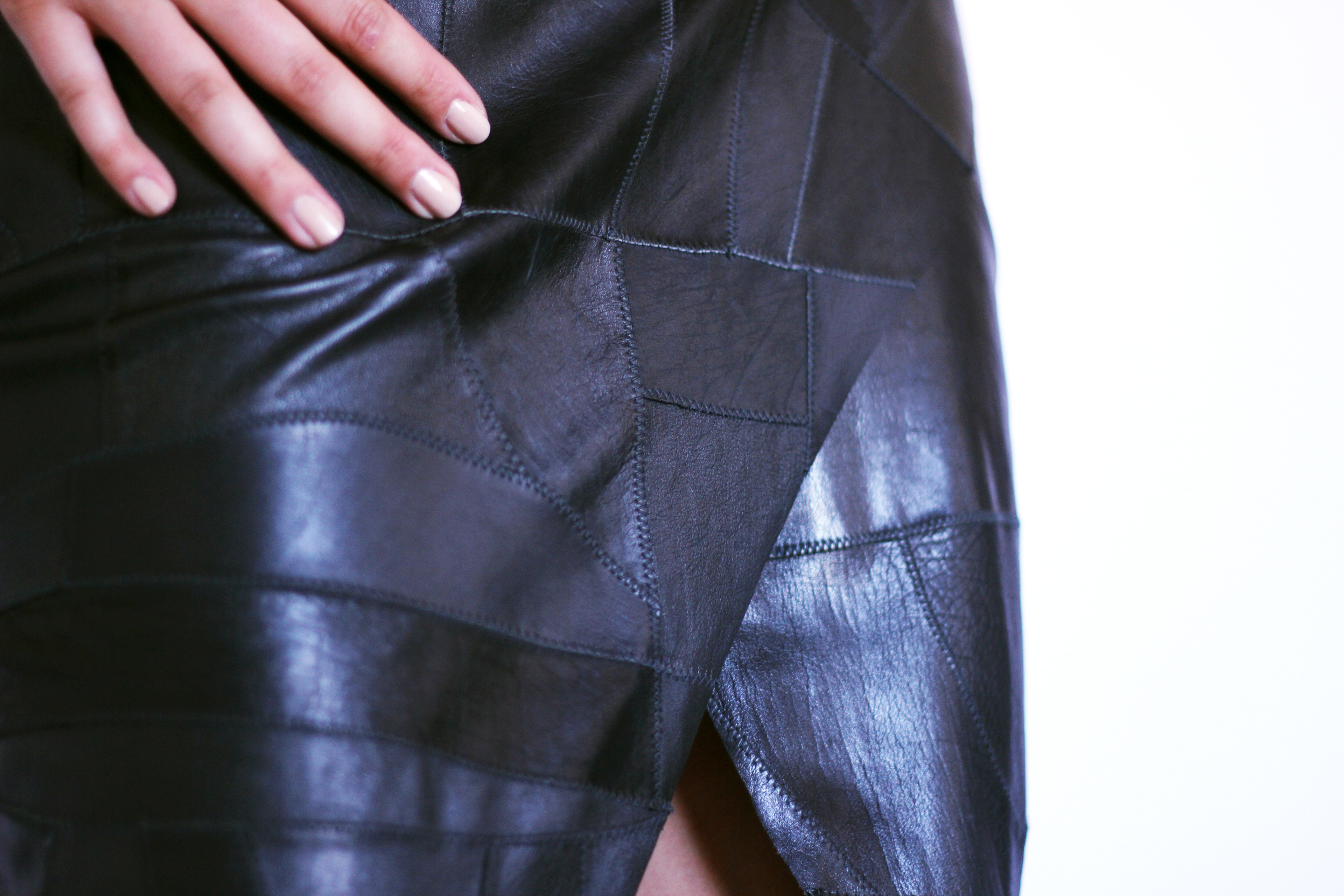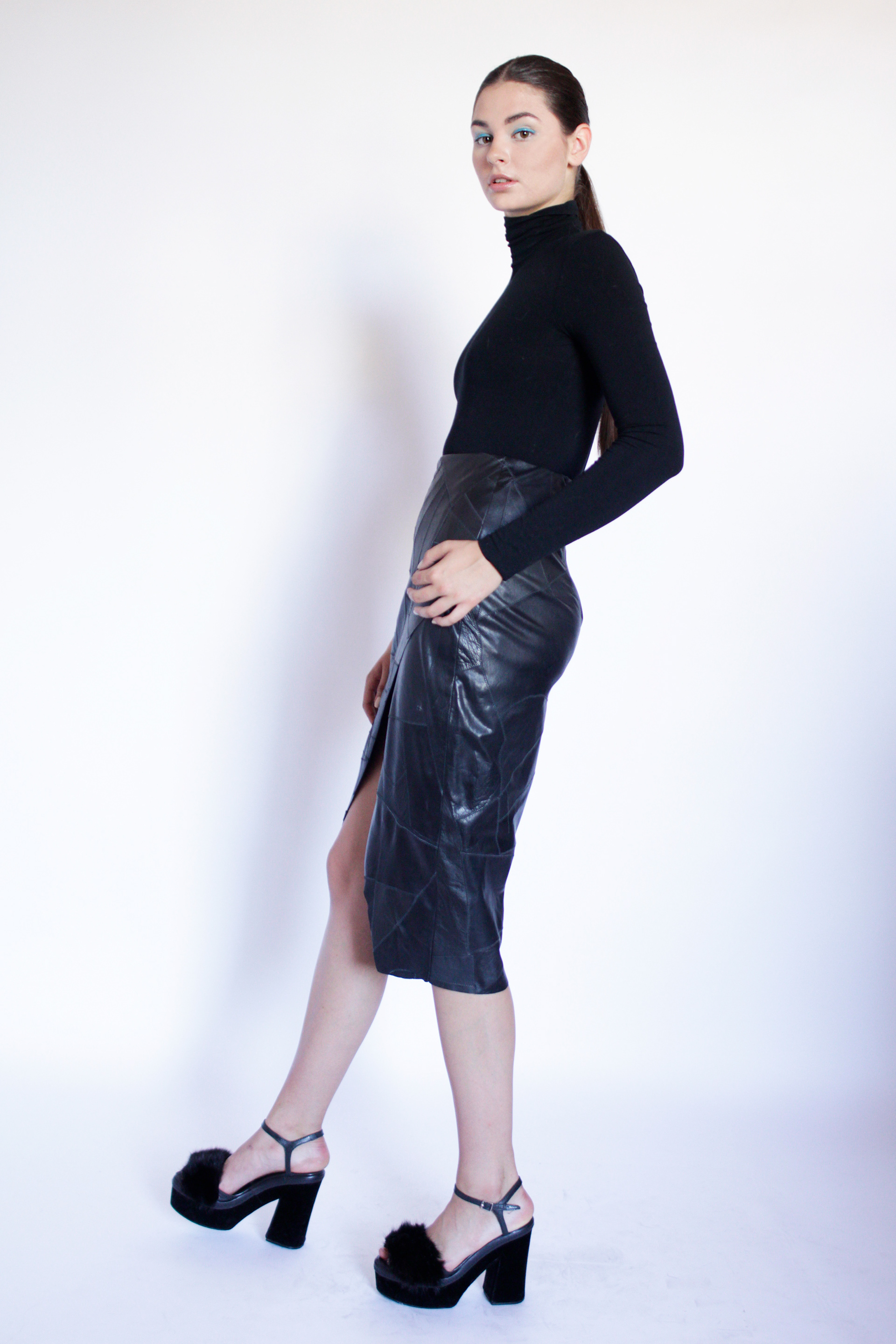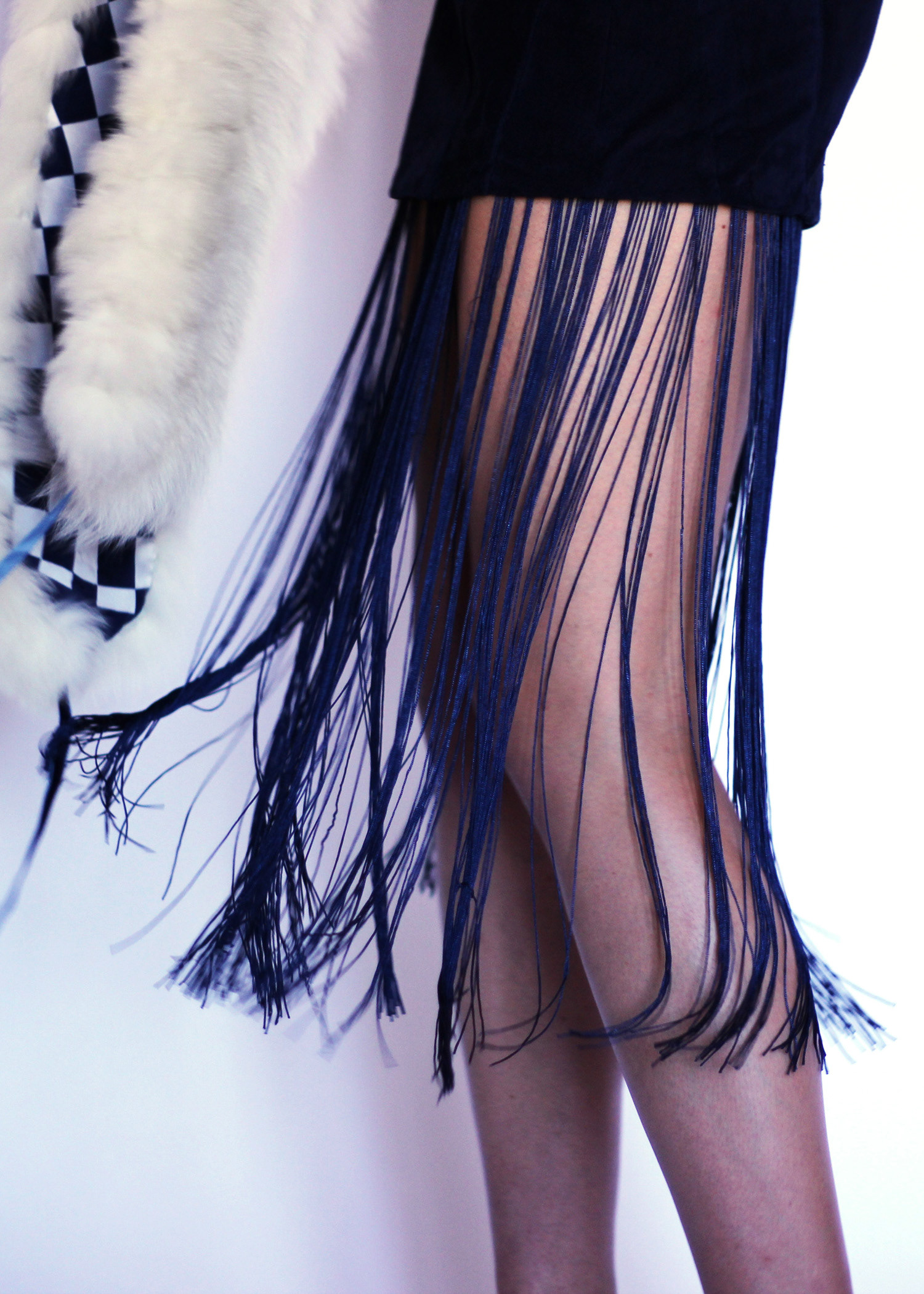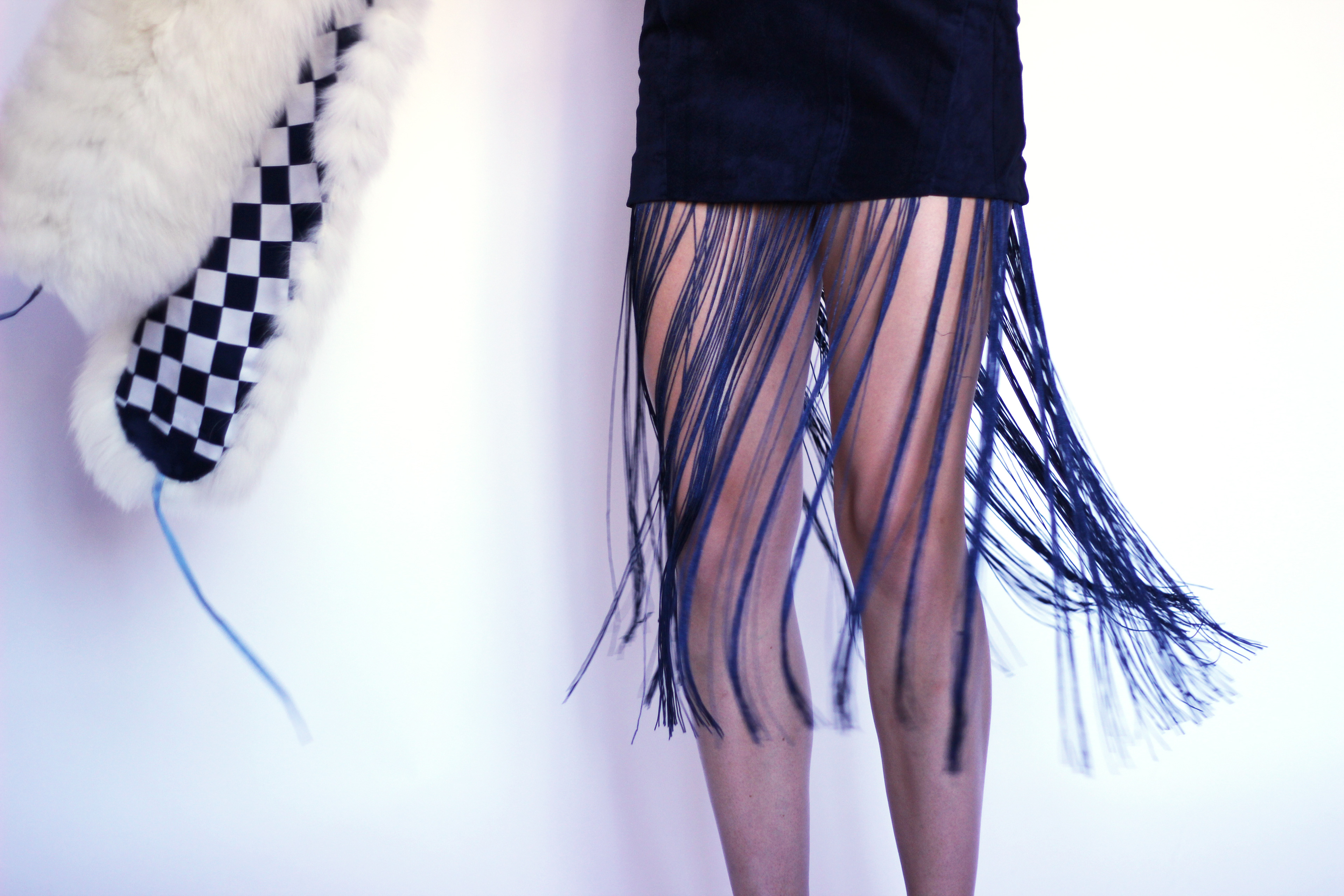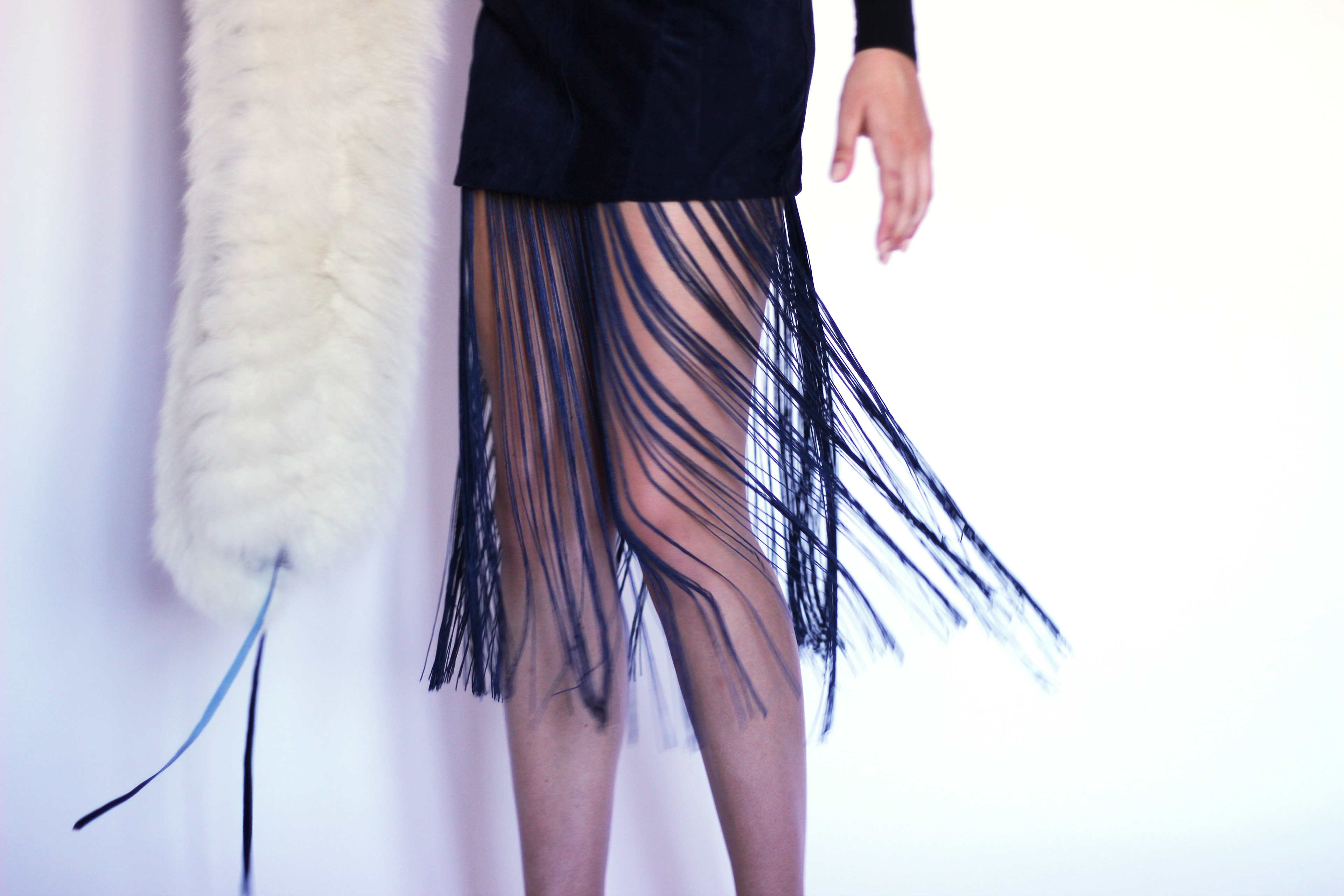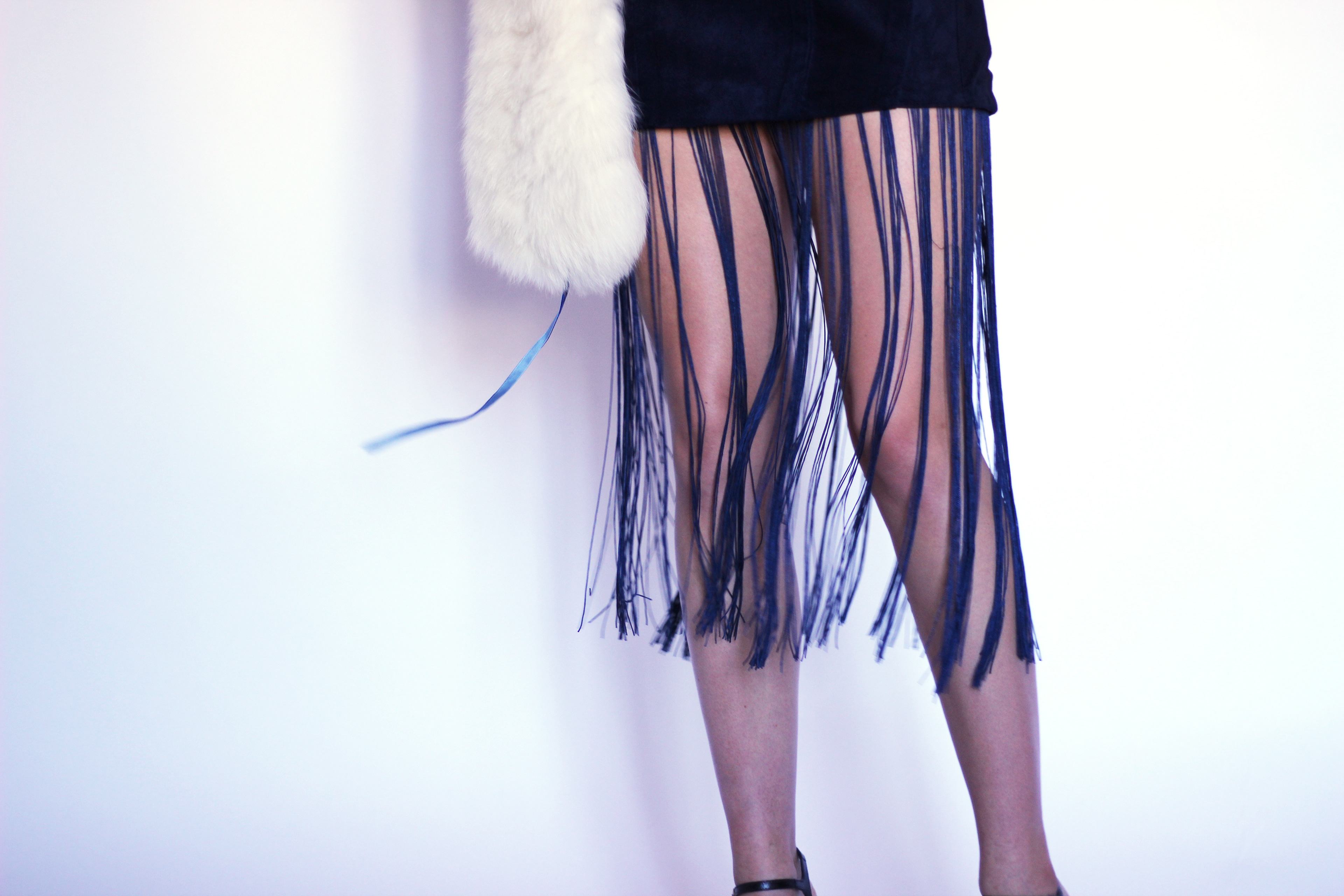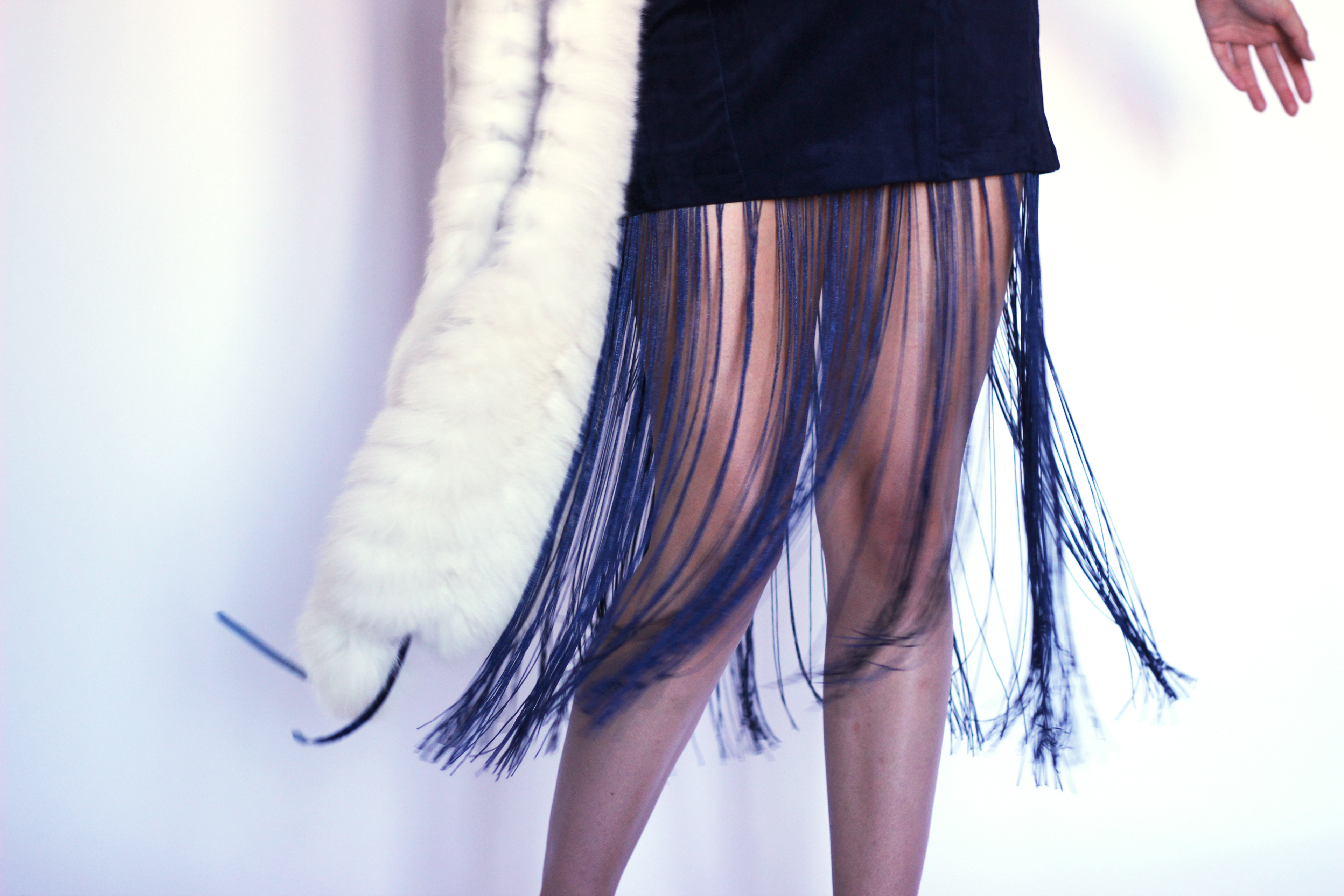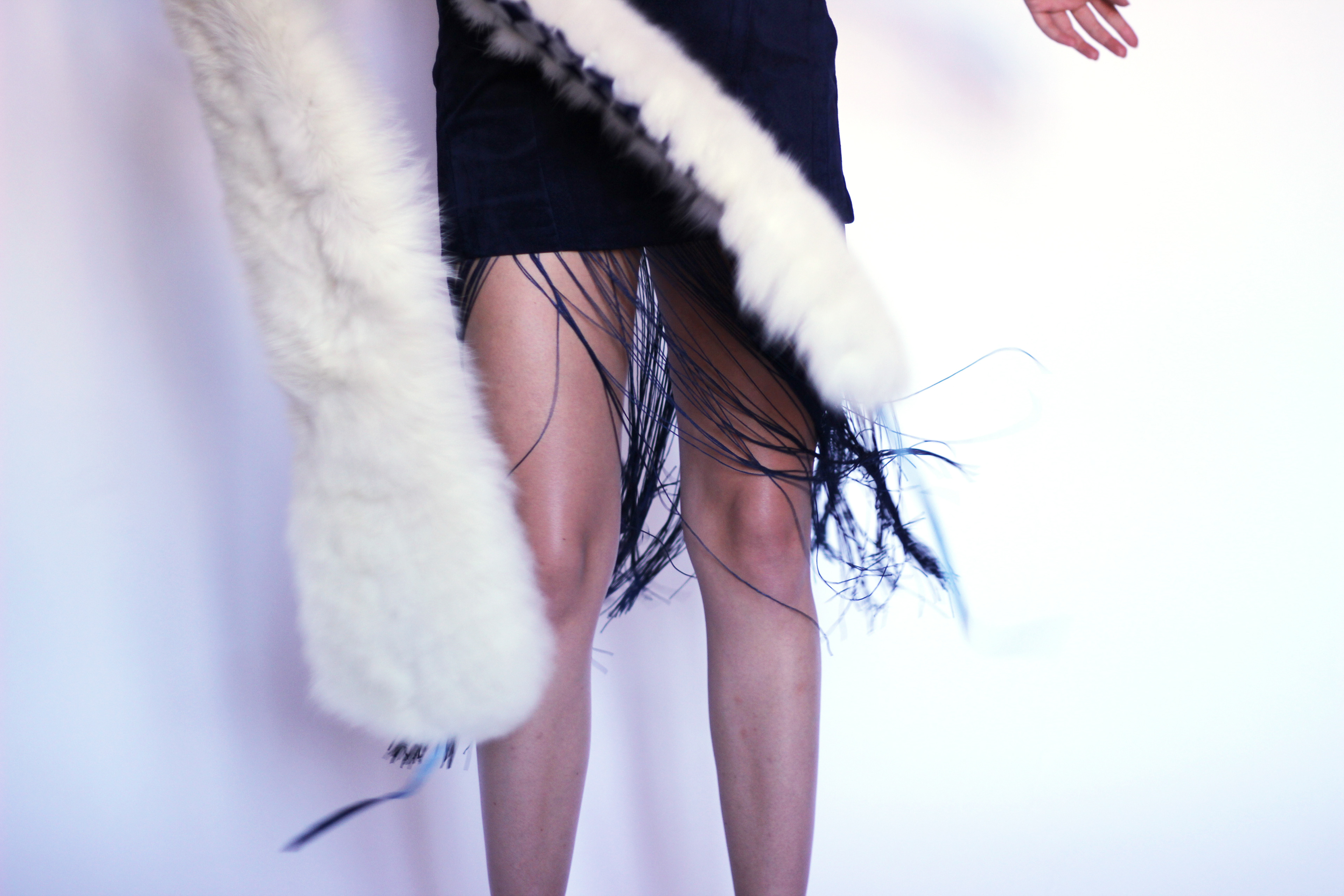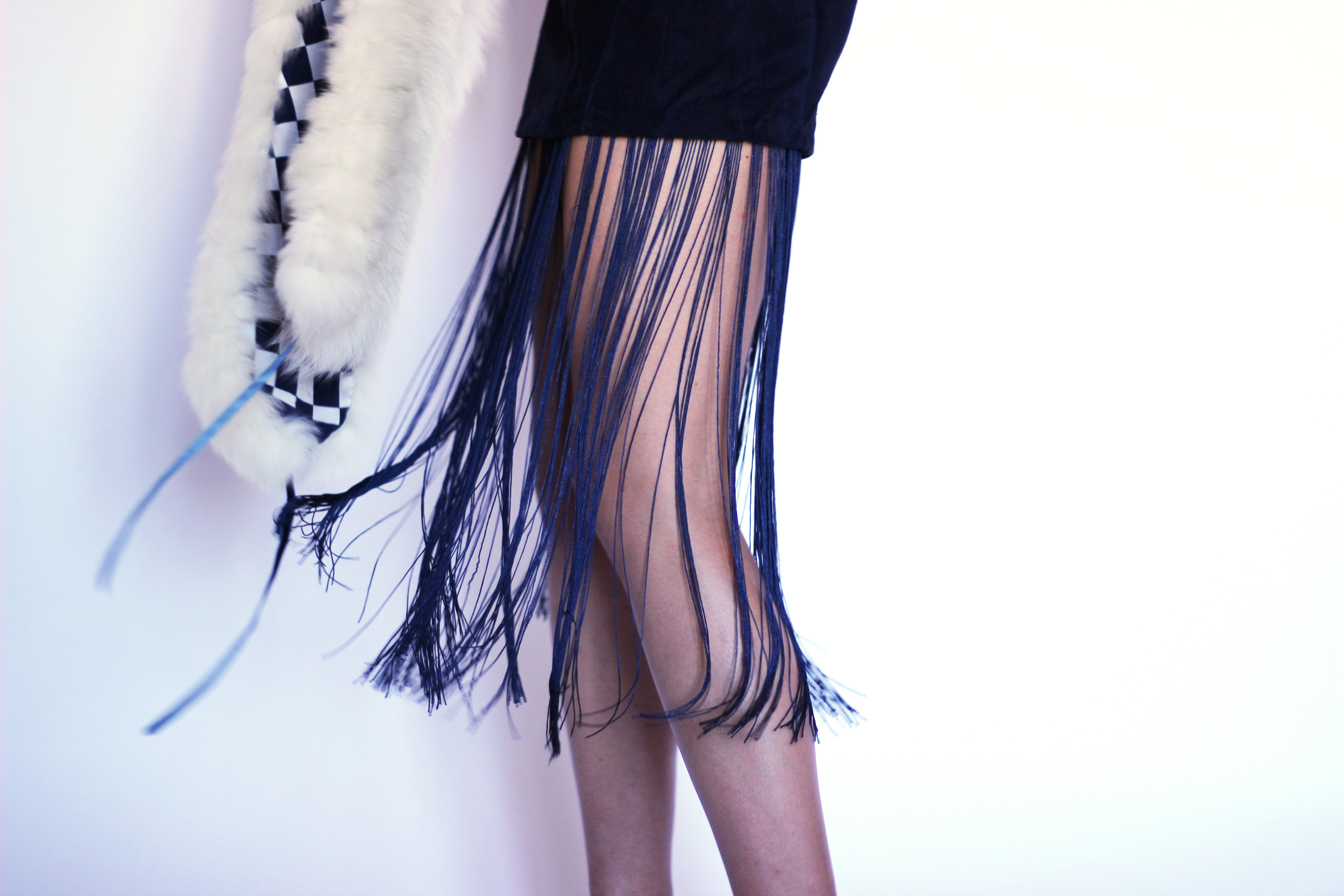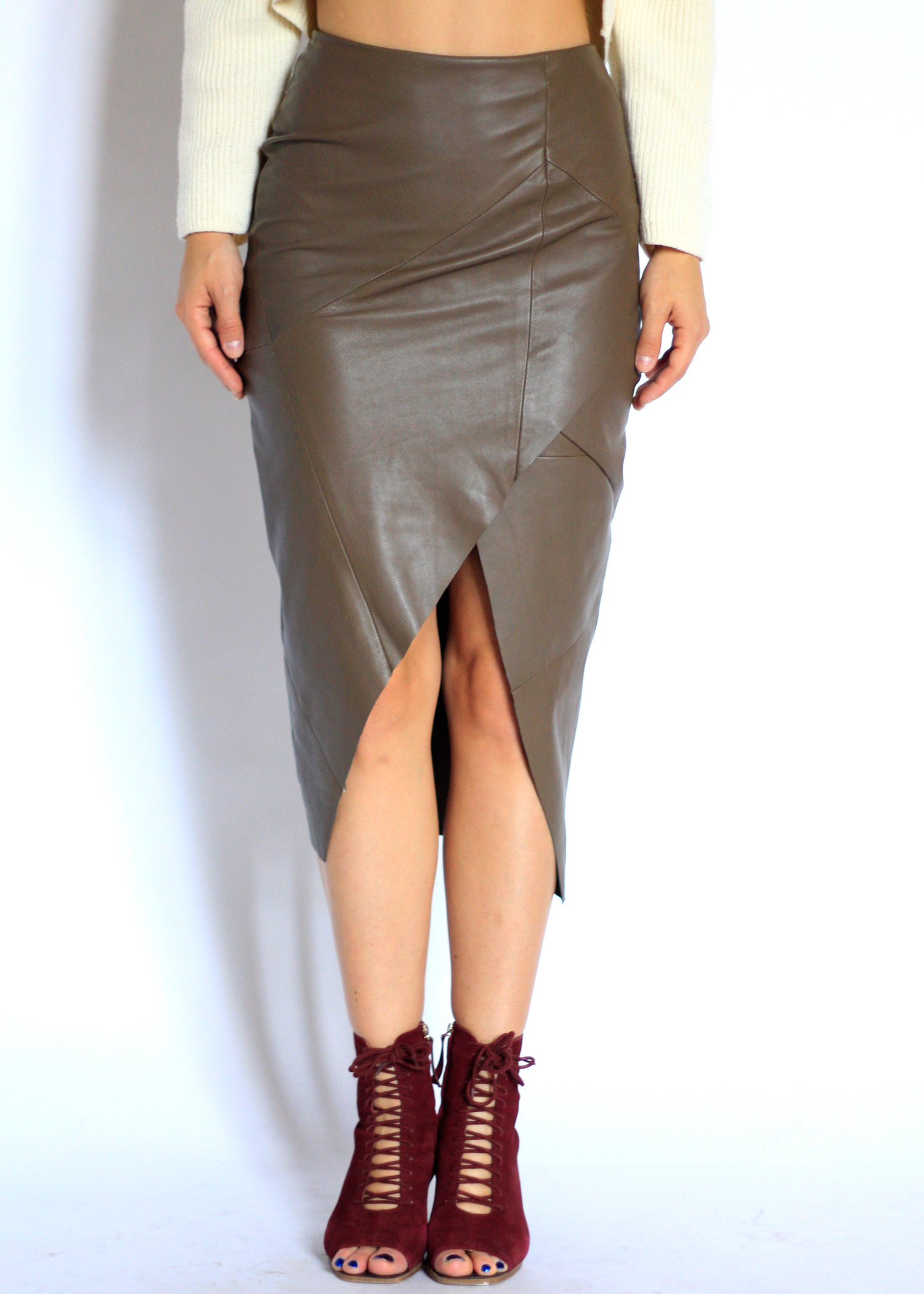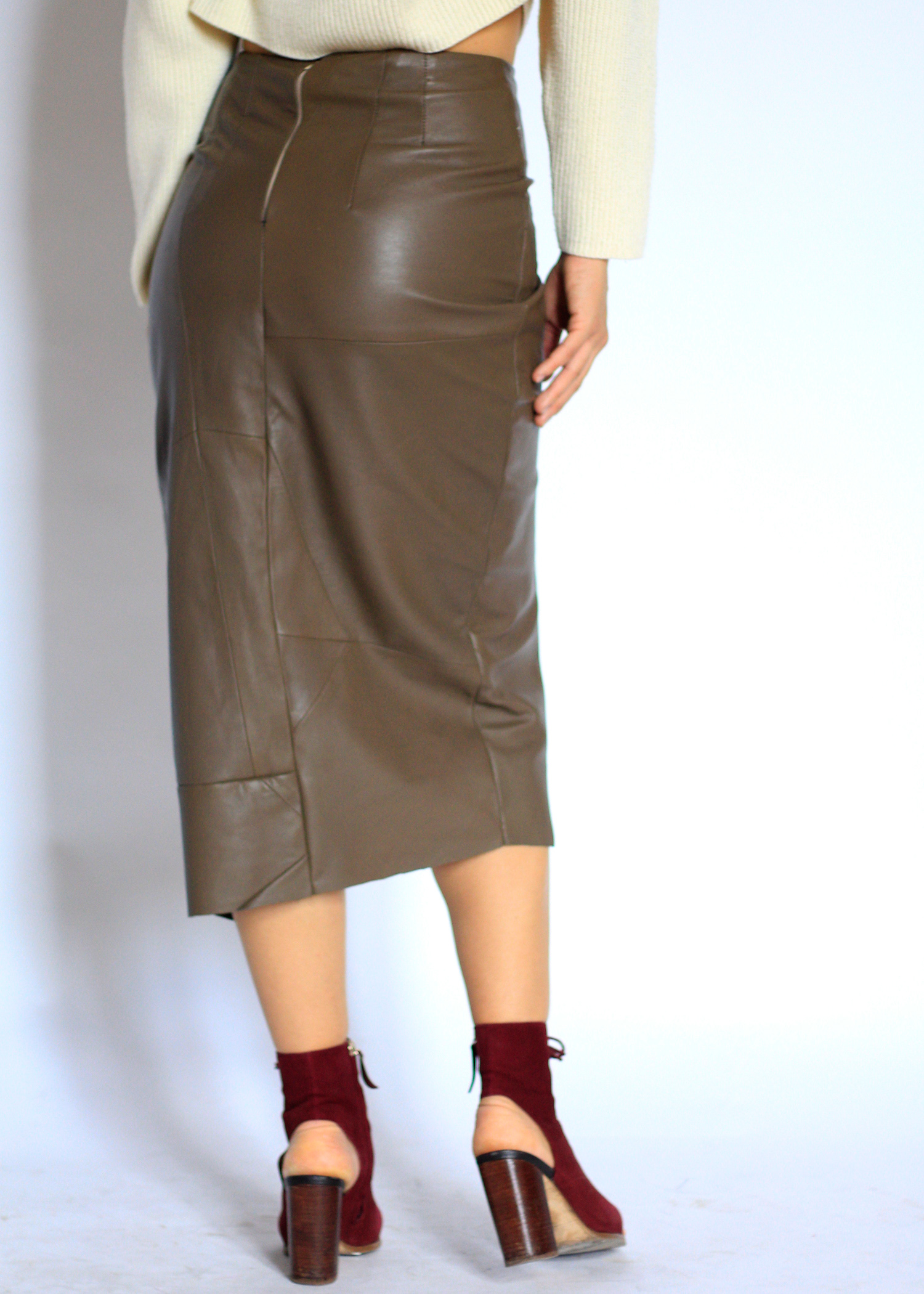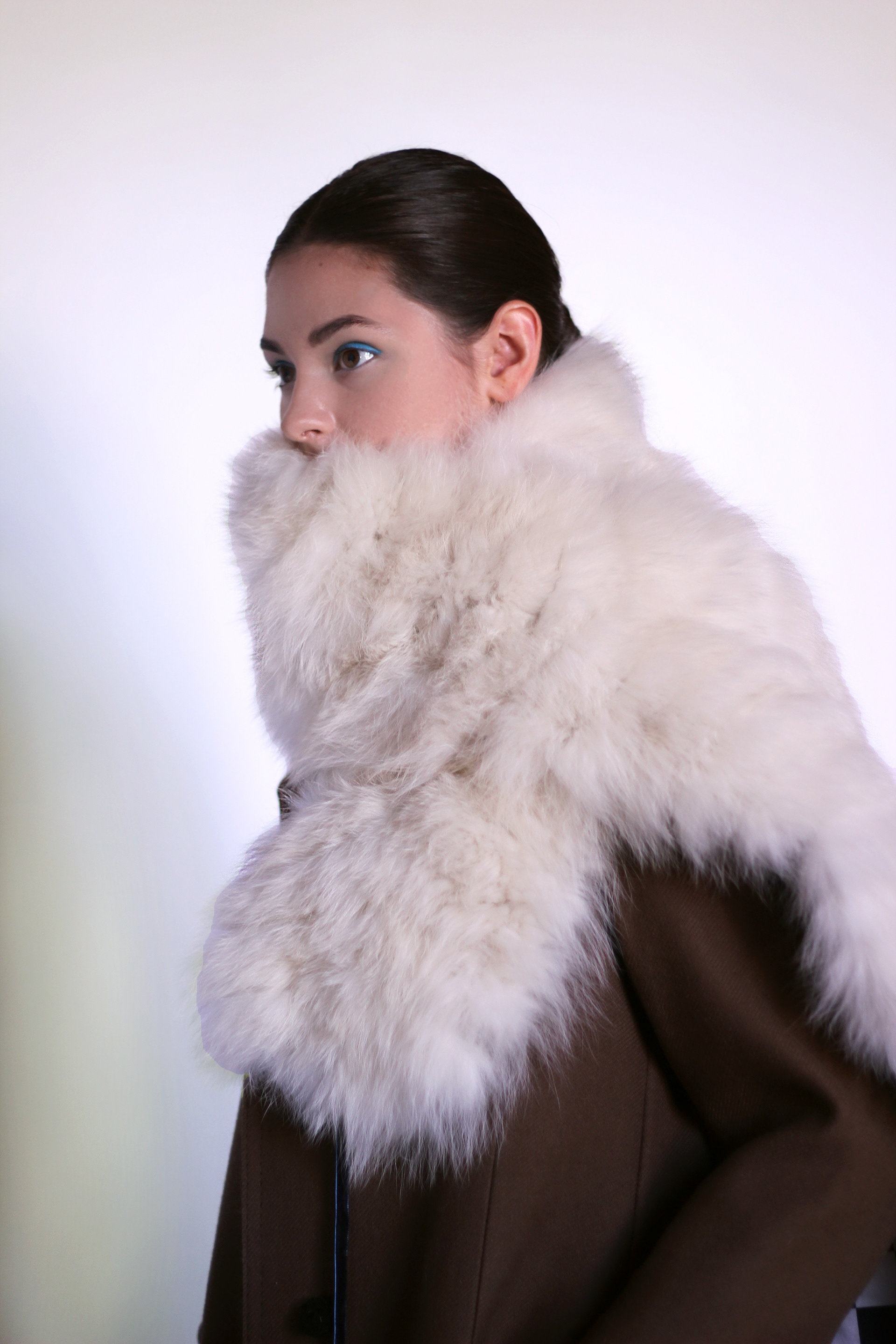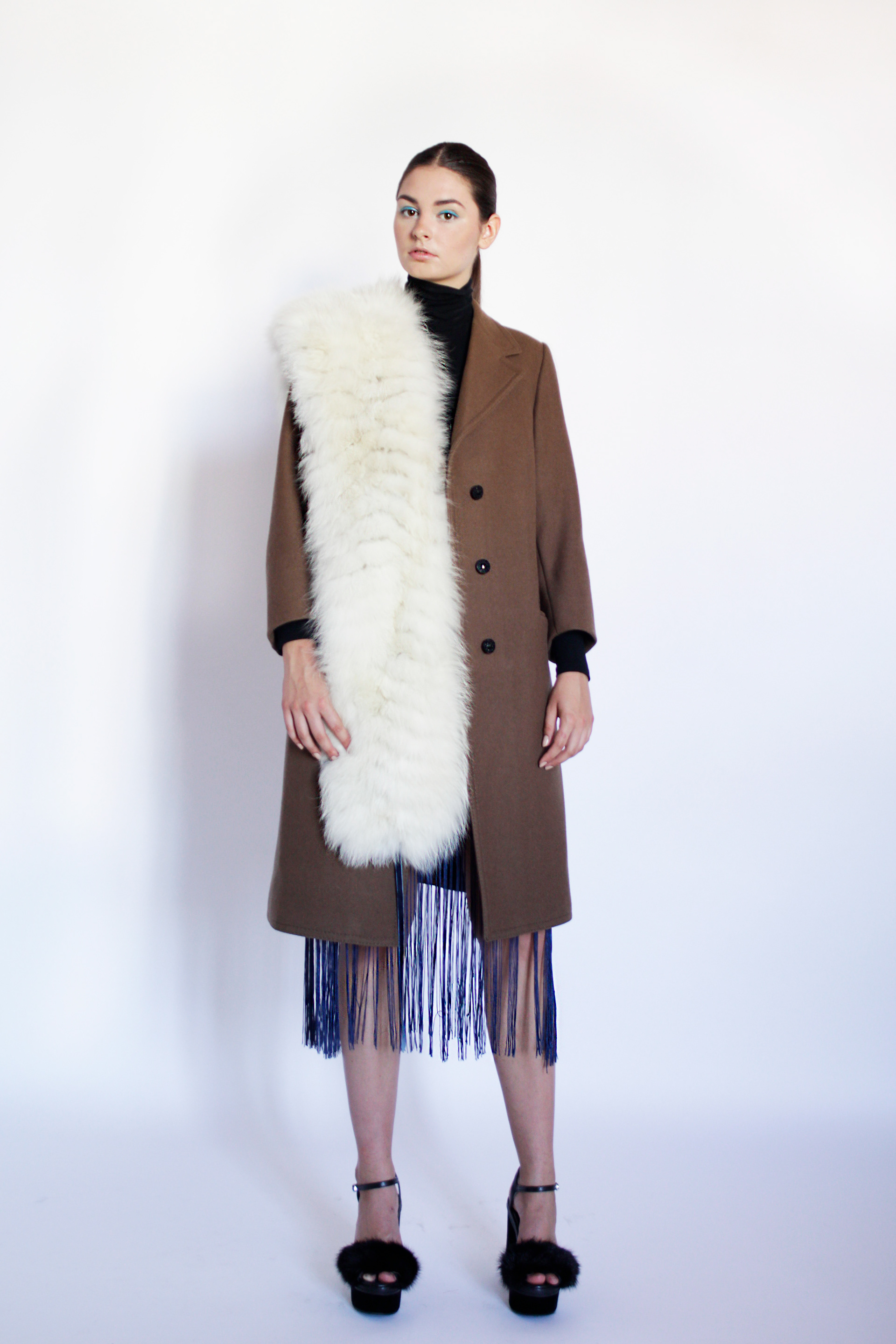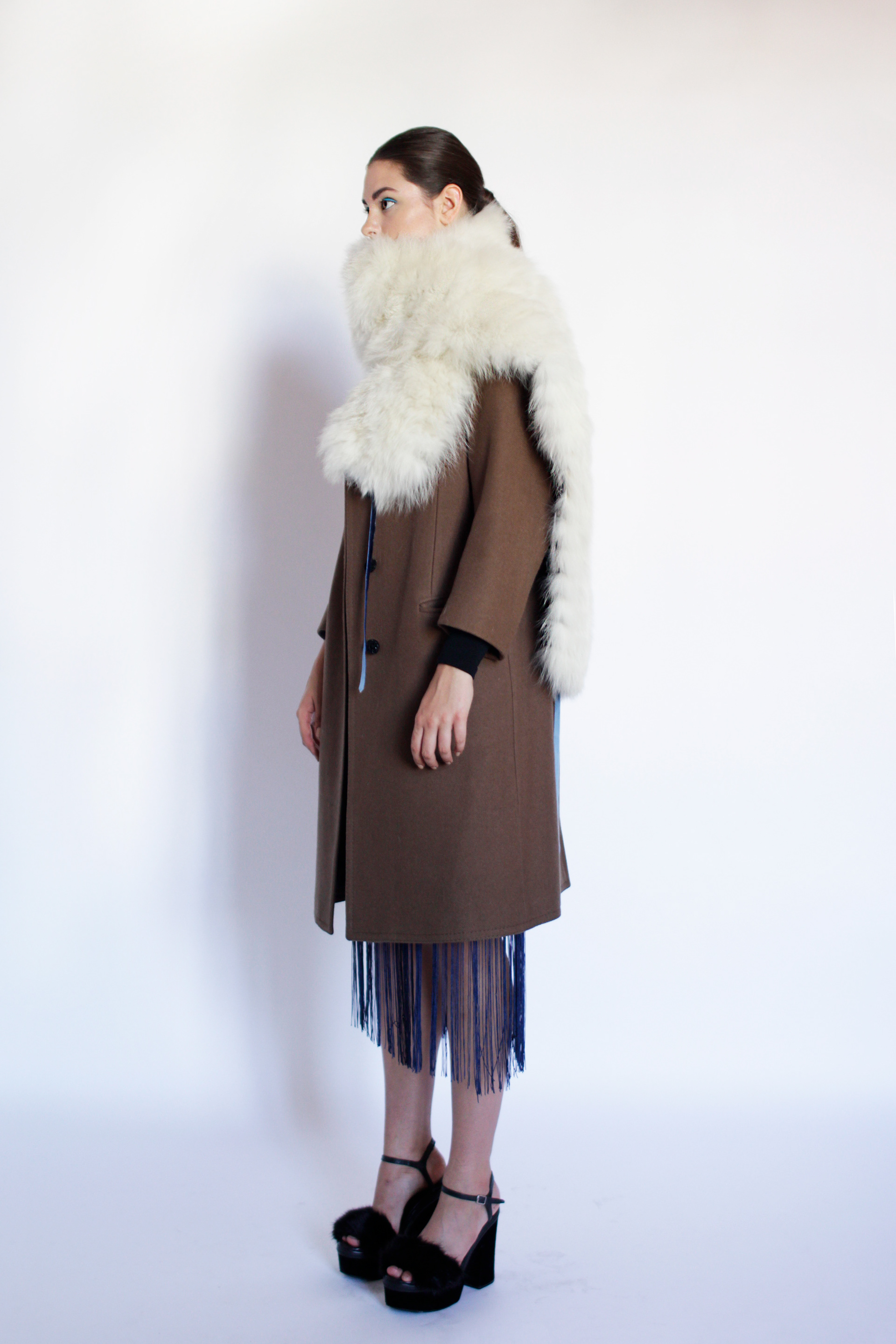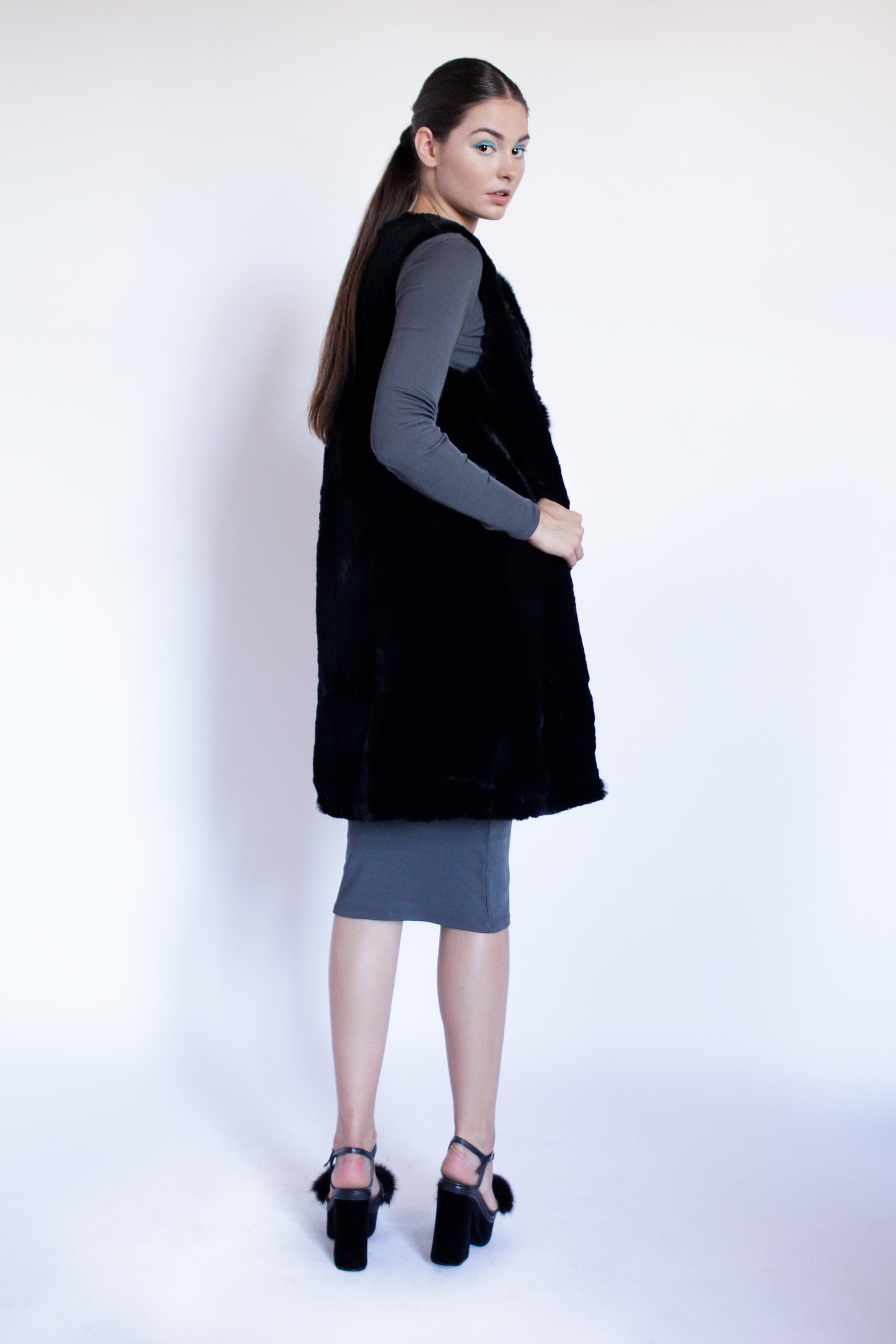 Shinsho
Oversized multiway white fox fur scarf. Color: creamy-white. Composition: fox fur. Out of recycled fur jacket. One size.