This is a prototype of the mid length paneled fur vest made out of 3 different fur textures, that I'm going to launch in my collection for PRE-FALL 2017.

Composition: patchwork karakul, sheepskin and patchwork goat fur. All fabrics recycled from vintage fur coats. 
It is an unique design - only one piece - thus to recycling concept. Besides it is an initial design, and this is all I managed to sew before I went for shooting in Portugal. The vest didn't have a lining fabric, neither it was hand-finished. Now I'm back so I will work on it. It was very windy, thus I cover the fronts with hands not to make it visible. It was basically the prior construction during the shooting. So we were trying to be professional in unprofessional environment :-)
Design/ Styling/ Model: Marta Horovitz
Photographer: Hugo Pinto
Photos taken in Vila do Conde in Portugal, March 2017.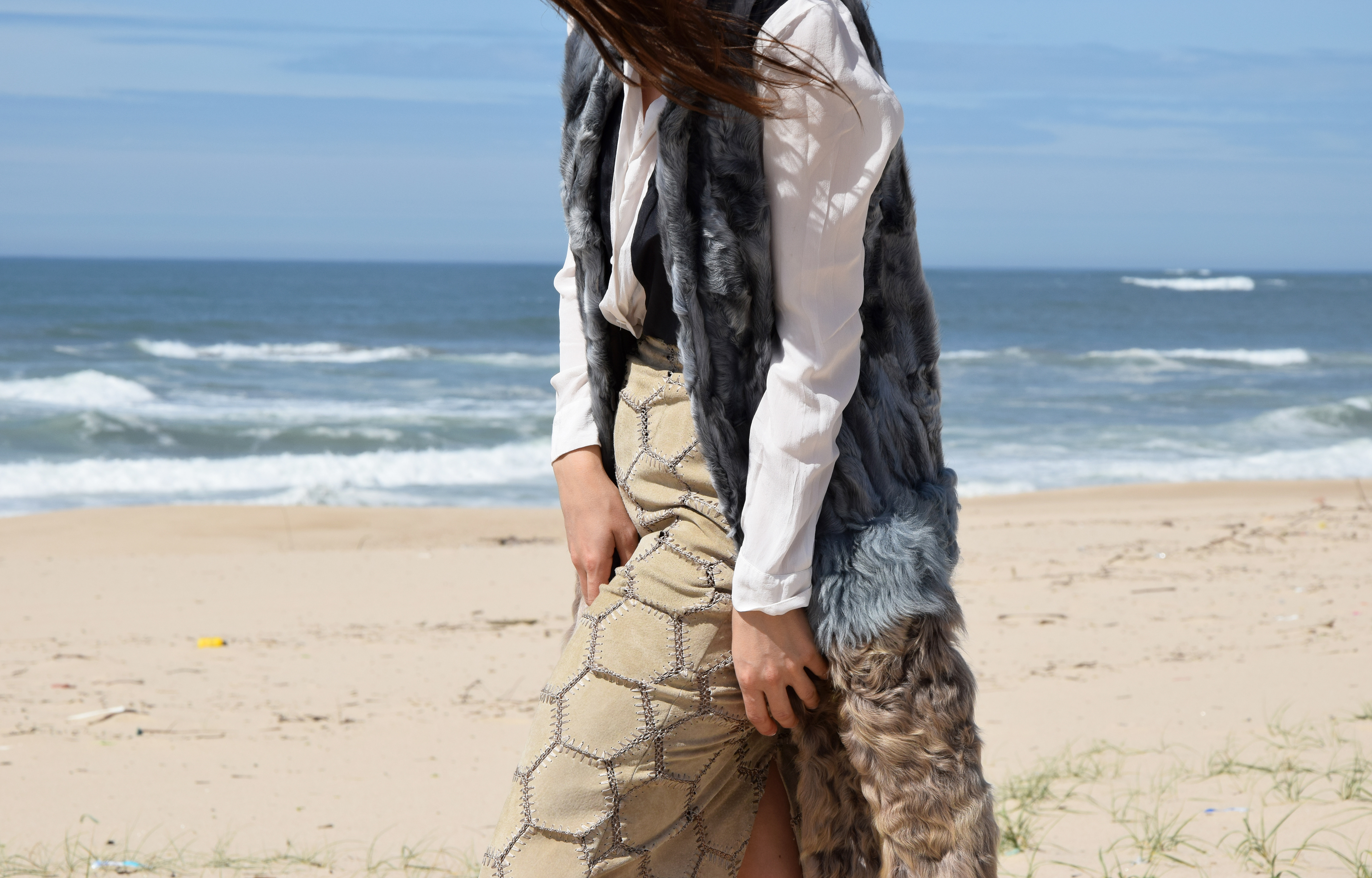 AVAILABLE TO BUY FROM AUGUST 2017 and then who buys it first would be the one and only happy owner. However if you like it, and you would like it to be customized for you before August and before I sew in the lining, let me know, because I'm able to make it bespoke.