It's a swakara (lambskin) mini skirt made out of re-purposed vintage fur coat.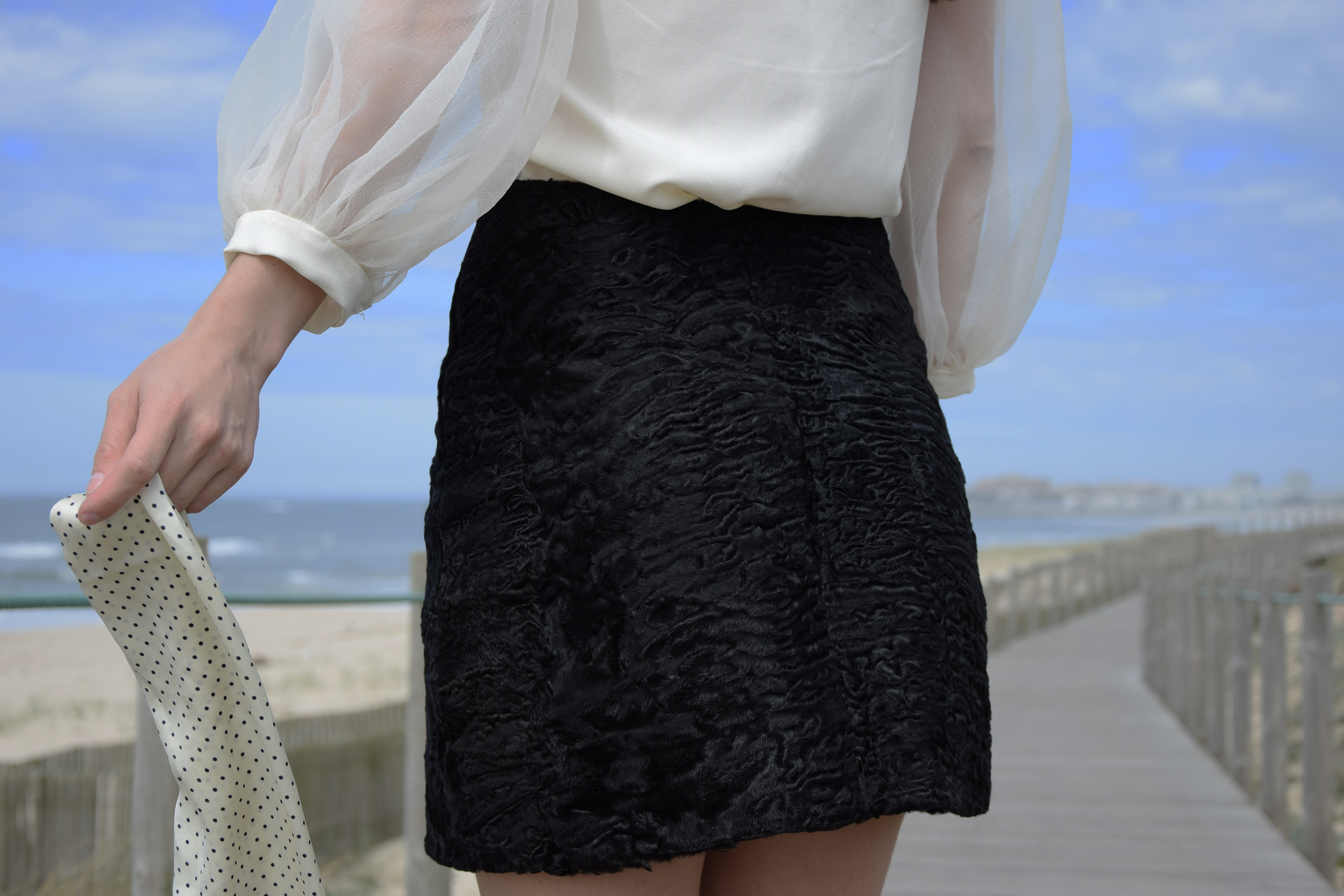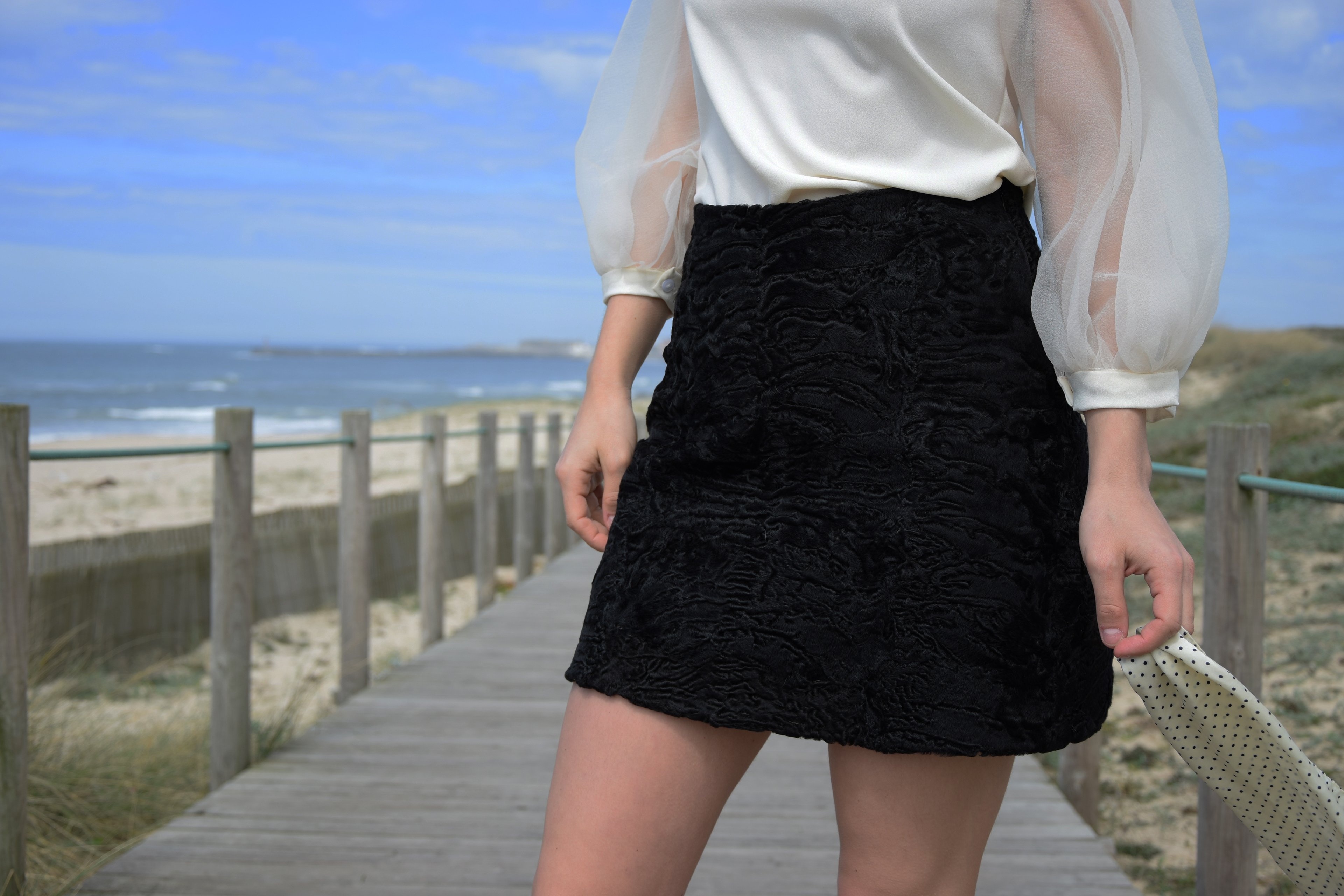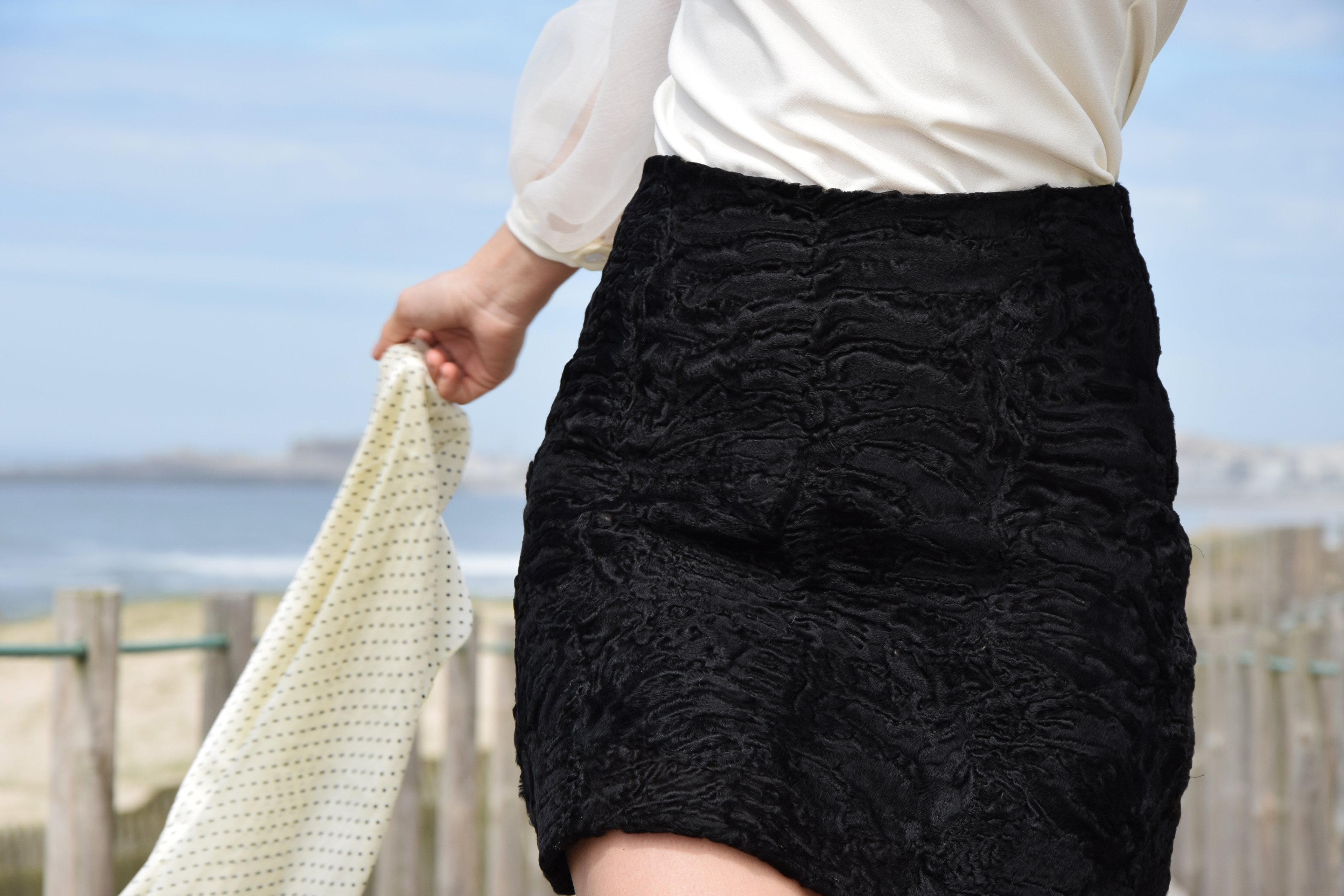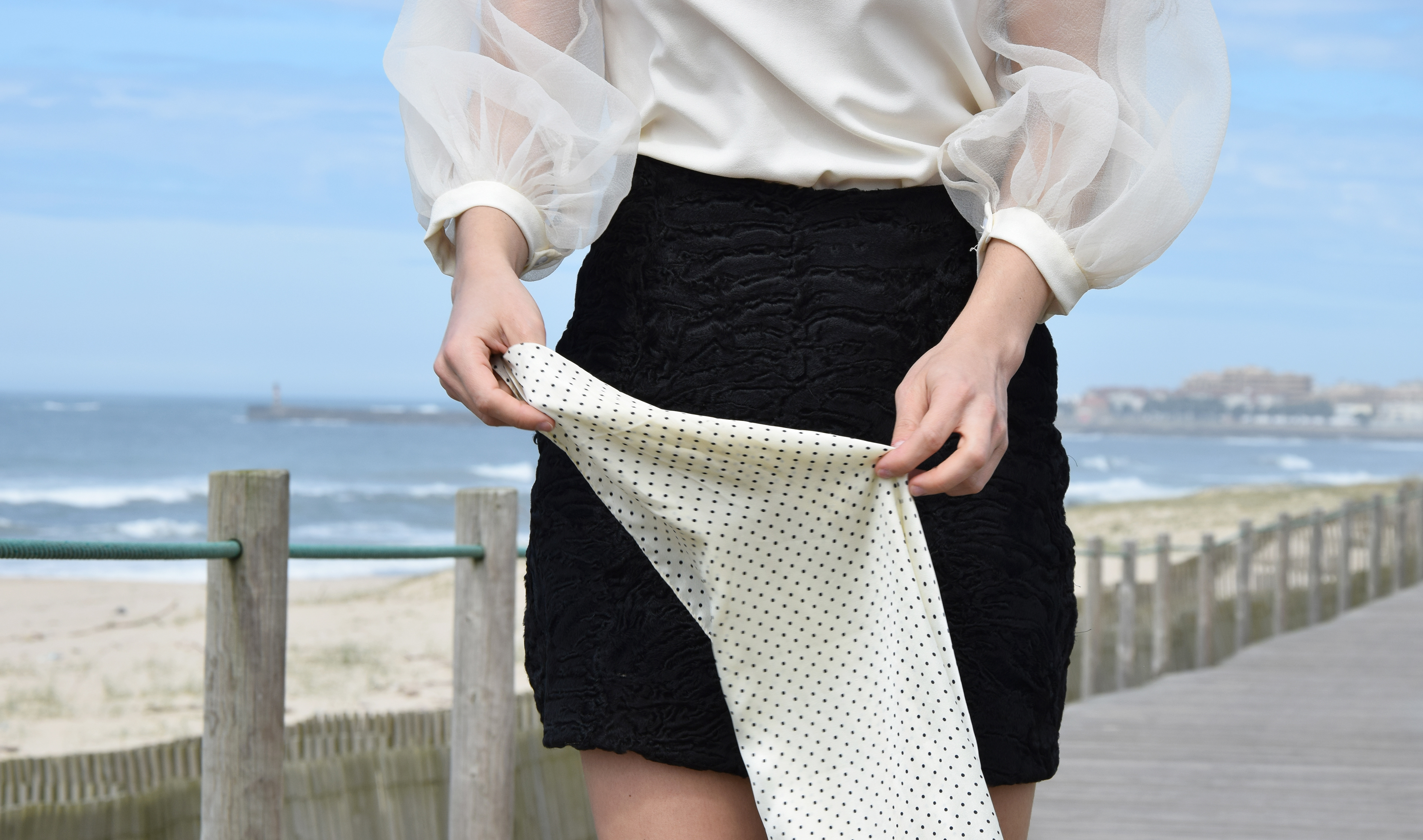 ABOUT SWAKARA
Swakara stands for south west africa karakul and it is a brand of fur. The term "Karakul" means in turkish language black sheep. It is a very high quality fur.  It has a flat, glossy and wavy fur.
Since a long time it has been considered an aristocratic fur, one of the most noble fabric in the fasion business. It's often use in High Fashion, by especially Italian and French designers.