hellooo guys
 here is my new shearling coat I redesigned recently! Please dont mind the photos being bad quality and super grainy but we had 15 mins before Hugo left to work to do fast photoshoot in the back of neighbourhood supermarket that is just outside my apt block. 
Anyway, the coat took some life out of me because it was really hard to remodel knee length coat into knee length coat... especially taking into account how many pieces from vintage coat are usually to fix/ change/cut out to trash and also normally from longer coat you make a short coat or jacket, here tho the plan was to make it the warmest coat in the universe so I had to patchwork in other elements and there we come with....
Natural beige vintage shearling, on reverse side (originally it was with suede side out) with blue suede panels in front line, vintage blue sheepskin collar and corresponding cuffs, plus vintage natural off-white fox elements on the pockets section! To all of these I chose little off-white matching buttons and we have a little retro look Prada inspired coat, that turns out to look kinda PRADA style after i finished
... 
Only God knows how much effort and tricks and combinations I had to put together in order for this shearling to look like that and fit the measurements of the client!
And really... I do not exaggerate... because vintage coats they always have too wide shoulders + too low armpit and all sleeve/shoulder/bust part to reconstruct completely + since it was sewn on the other side I had to dismantle it all and cut new parts of construction. This fabric is super thick, your hands hurt when you hold it  for hours handsewing ahahha and then it is also super slippery but I mean everyone who sews shearling knows perfectly the drama experienced with their first shearling coats!
And of course dont mind my ¨modeling¨ at 8 am after less than 5 hrs of sleep, because hell yeah I´m so proud of this job it was really difficult to sew so I can look tired!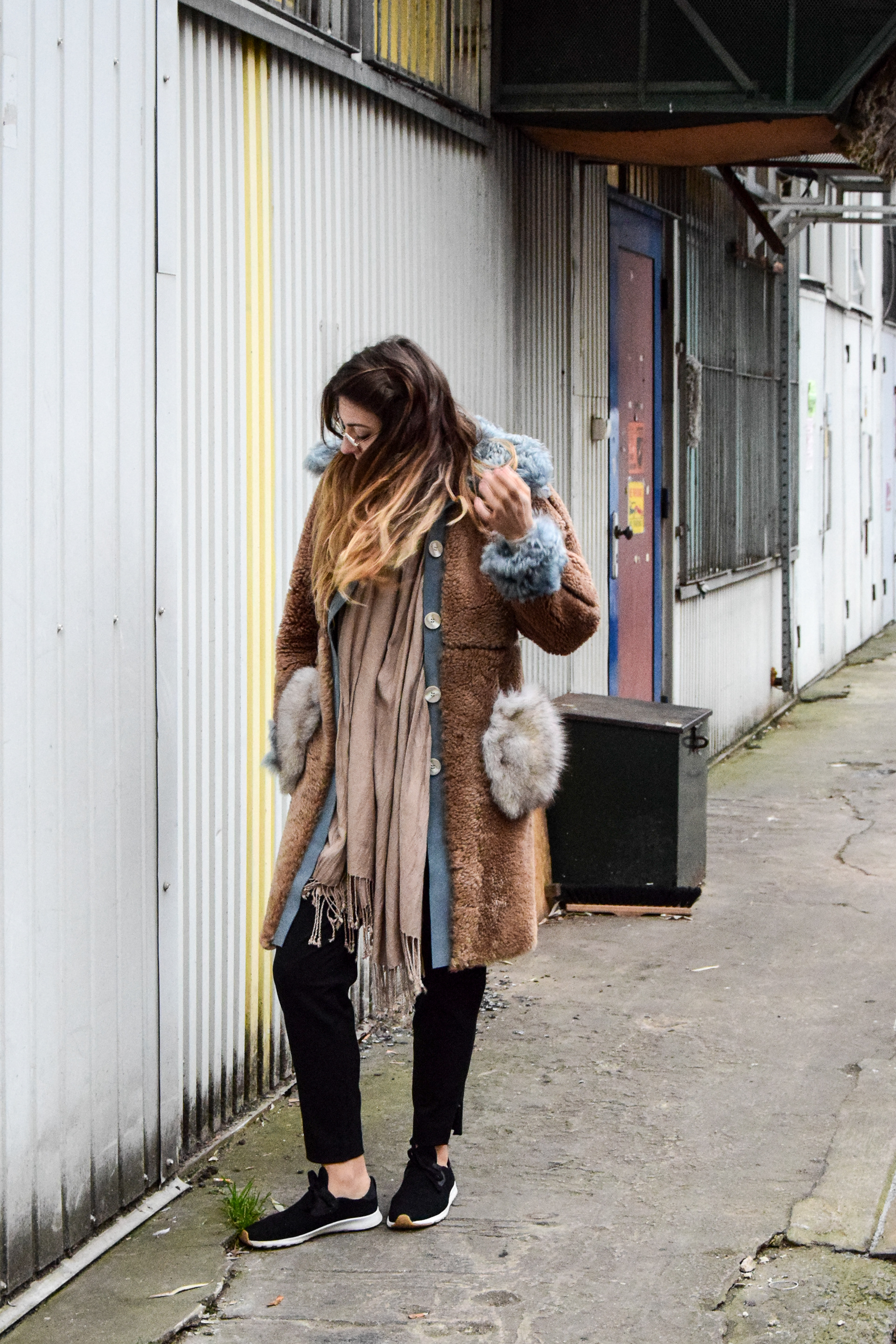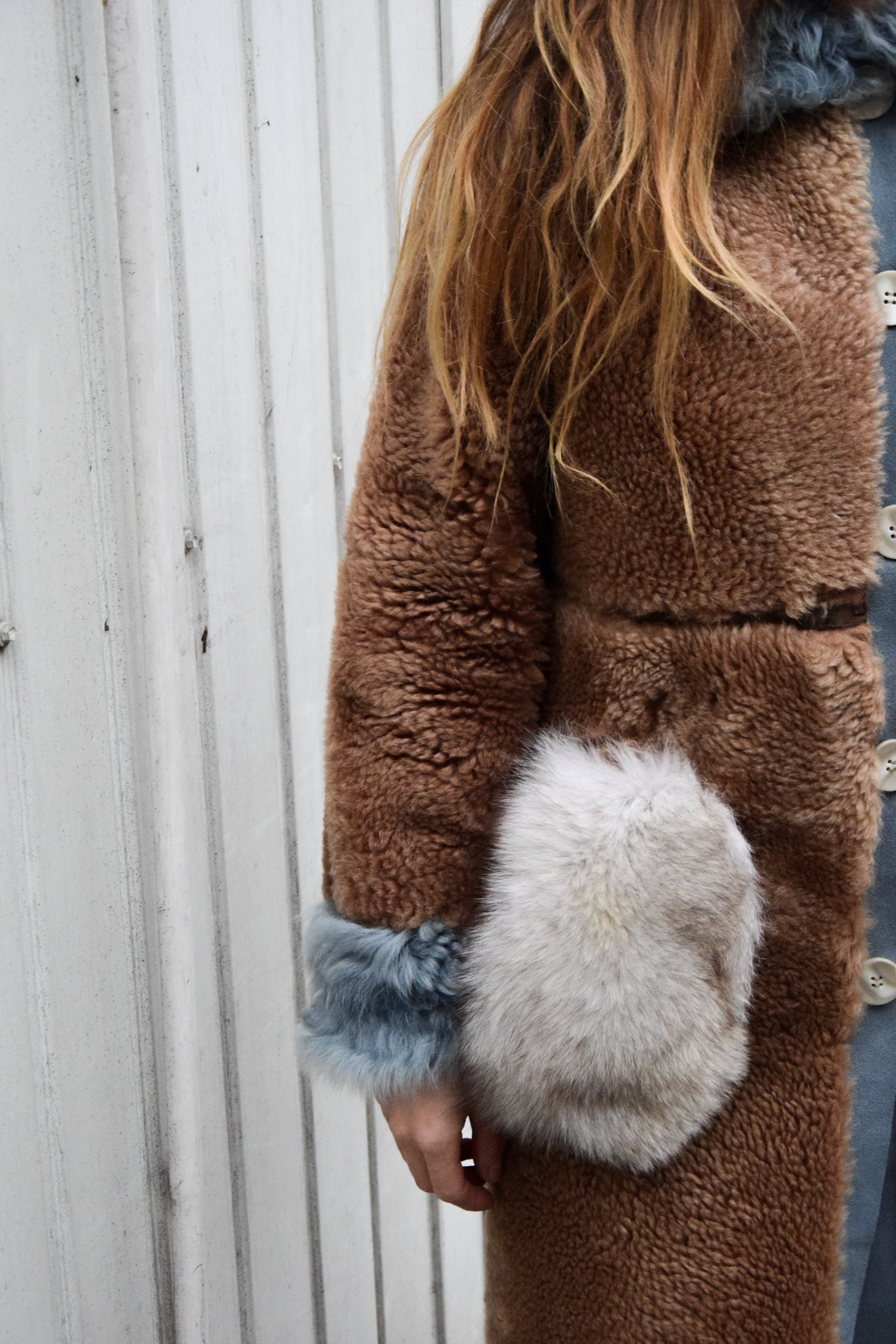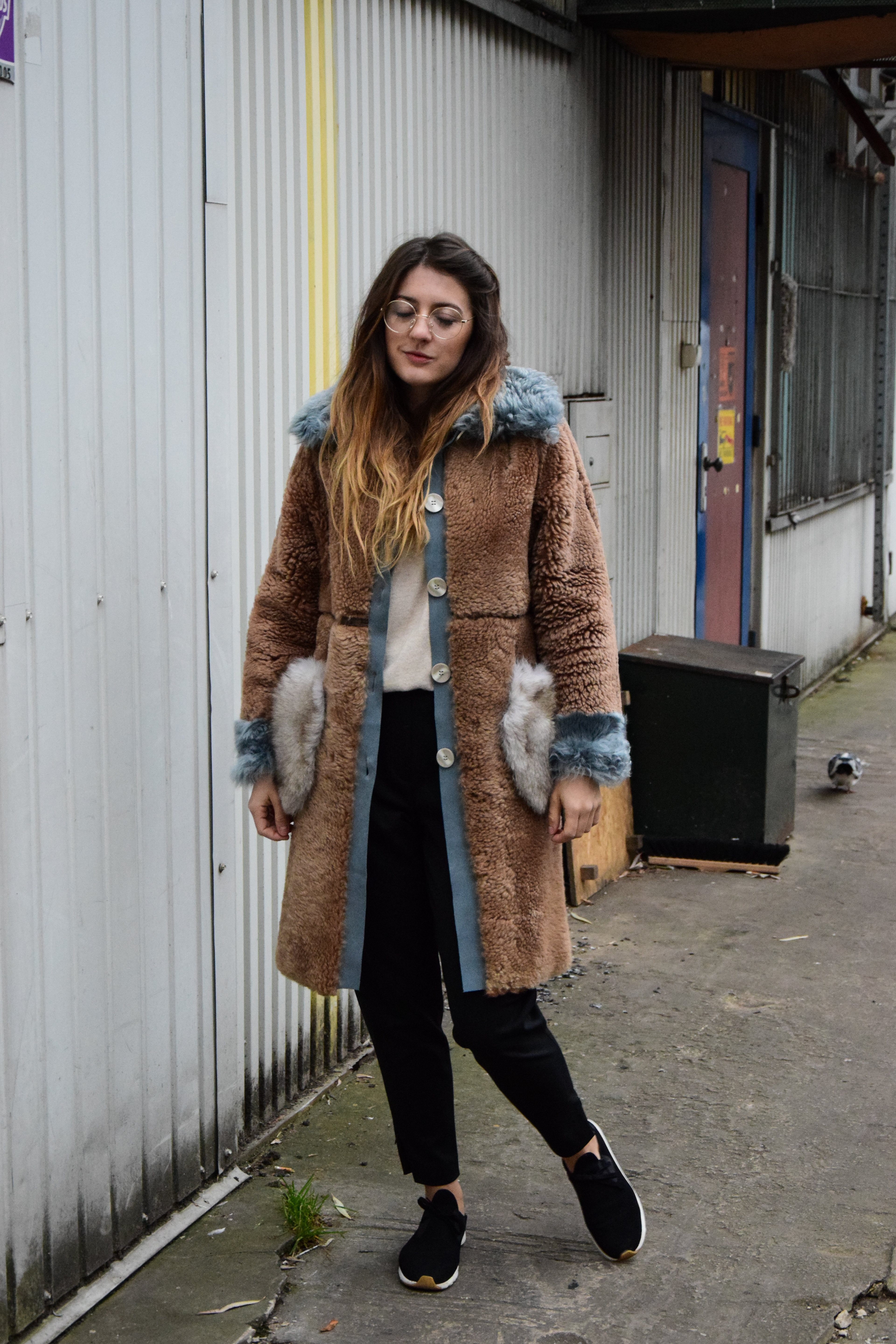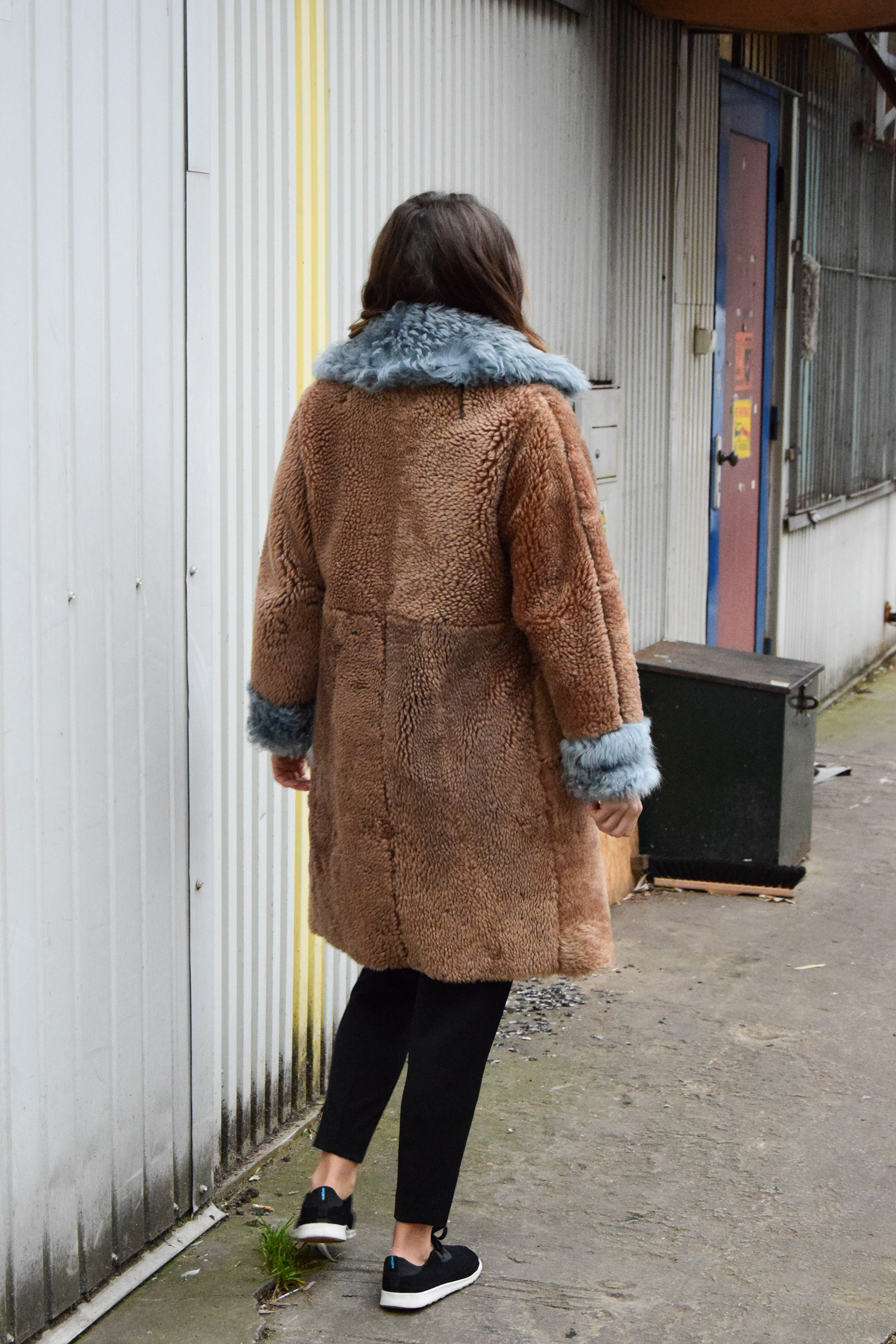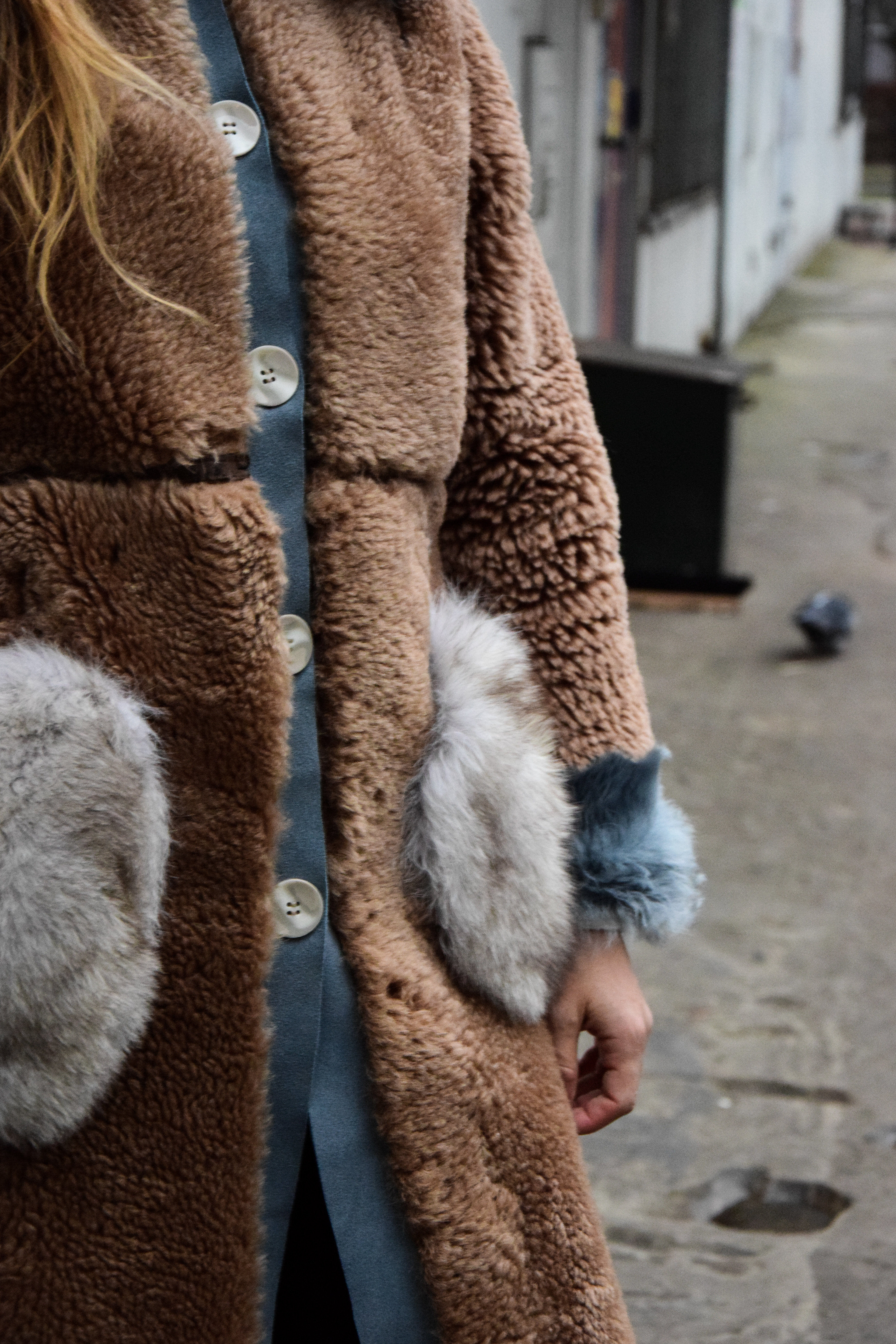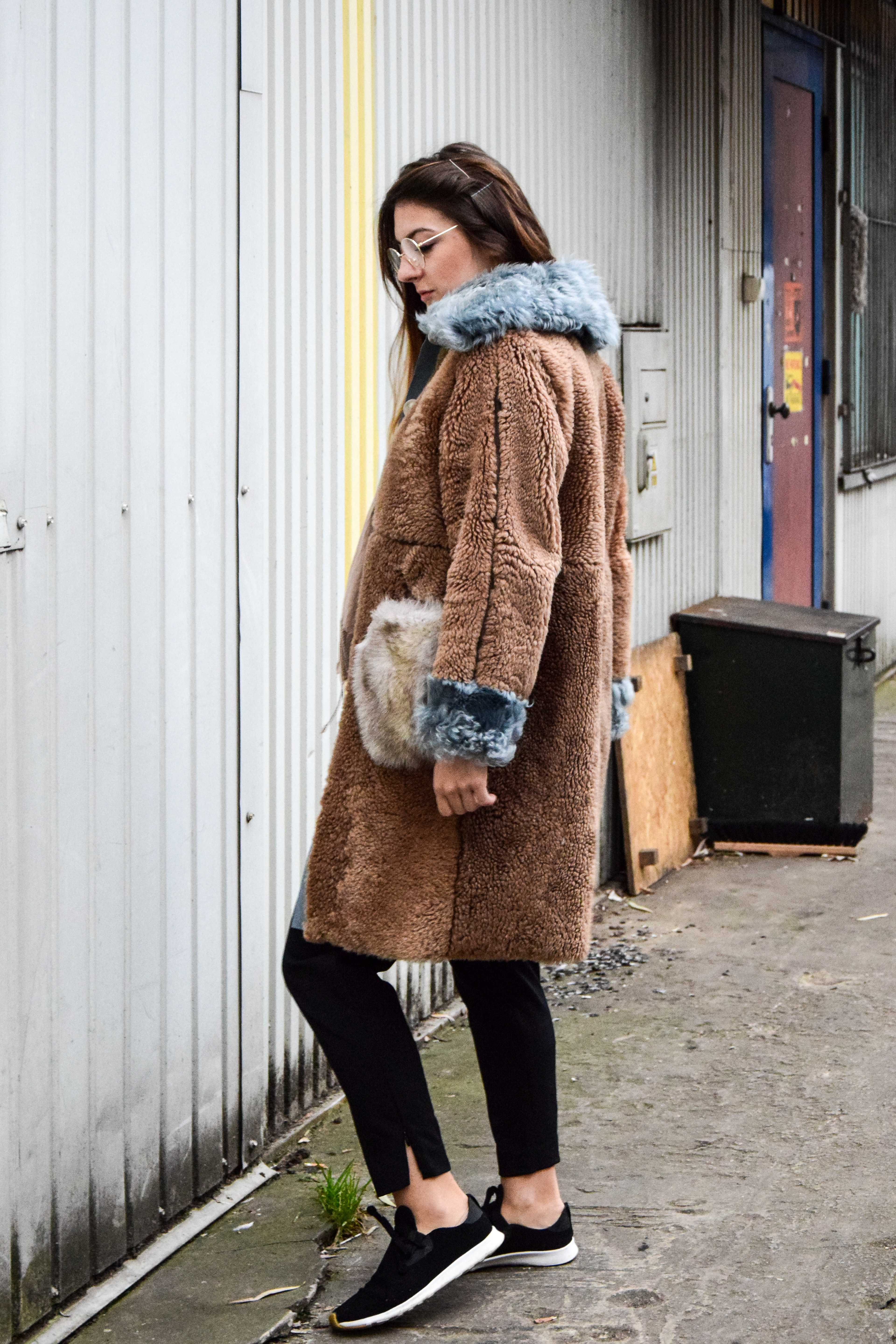 The brownish suede part was previously on the outside and sheep fur side was inside, but I changed it and I think reverse version look soooo much better!