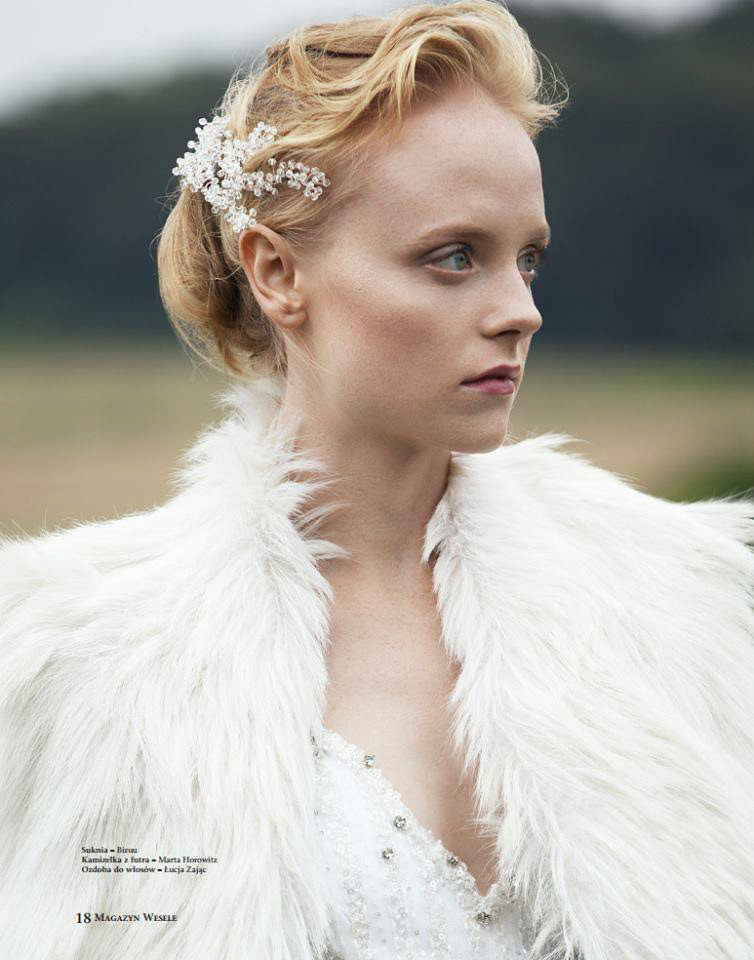 My white fur pieces in editorial for polish magazine regarding wedding fashion Magazyn Wesele.
Thank you Marcin Kulak make up artist & stylist for perfect styling these pieces with beautiful dresses of great polish designers.
I make custom made fur garments (of course from recycled materials) so if anyone is planning wedding in colder days shoot me a message.
More details about photoshooting you can read below:
Wichrowe wzgórza miłości
Photo Bartłomiej Chabałowski PHOTOGRAPHY/ www.chabalowski.com
Make up Dominika Malisz/ Brides and The Birds
Hair Radosław Galiński
Style Marcin Kulak / Brides and the Birds www.marcinkulak.com Model Justyna Gołębiowska/ MILK
Production Brides and The Birds/ www.bridesandthebirds.com
Client Magazyn Wesele